It's time to plan your next vacation, but instead of going to another standard hotel resort, this time you can have a good time on an exclusive yacht at one of the exotic destinations of your choice – from the Mediterranean coasts to Thailand, from the Caribbean to the Antarctica. All you need is simply to decide, where you would want to spend your vacation.
"Stream Yachts", the leading Israeli company in the field, will provide you with the perfect suitable vacation for you – a vacation on a yacht.
 All elements of your vacation are already on the yacht
Vacationing on a yacht, you don't have to worry about anything – accommodation, meals, mobility and a host of attractions. Tell us what vacation you have imagined and we will do everything to make it a come to life.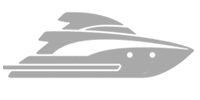 We take care of all that and more!
Now all you have to do is simply decide where you want the journey to take you.
---
Choose now a holiday destination and the yacht will be waiting for you there
What customers say about us?
יש ללחוץ על כפתור העריכה כדי לשנות את הטקסט הזה. לורם איפסום דולור סיט אמט, קונסקטורר אדיפיסינג אלית קולהע צופעט למרקוח איבן איף, ברומץ כלרשט מיחוצים. קלאצי צש בלי.
Adjust your vacation to your needs
Are you dreaming of a peaceful and relaxing vacation, seeking a family experience that will suit everyone or are you looking for the extreme? Do you need to go through harbors and marinas with the most turbulent nightlife or imagine yourself anchored in all those pristine and silent beaches? A variety of luxury yachts await you at the most sought after destinations around the world.
When you arrive at the yacht, a full crew will be awaiting you to maintain regular maintenance and even a professional chef will prepare the best meals for you – according to your personal preferences. And if that's not enough, the yachts are equipped with a variety of attractions to choose from: Diving equipment, tubing, jet skis and more!
"Stream Yachts" is the only company in Israel that is a member of the World Yacht Association – MYBA, which includes more than 2,000 yachts worldwide. Our crew is keenly familiar with the sailing areas, yachts and sailing options. "Stream Yachts" will review your requests and help you make the right choices while adhering to every detail.
On your next vacation you can explore a variety of destinations while enjoying all the luxuries available on luxury vacations.