When you try to imagine the ultimate dream vacation, the first thing that comes to mind is the Caribbean and the Bahamas, a chain of isolated and beautiful islands, endless white beaches and virtuoso sunsets. Now imagine that you are cruising between these picturesque islands on a luxurious and pampering yacht and you will get an offer you can't refuse – a dream vacation. Now you can make this dream come true.
Take uor dear ones for a perfect Caribbean vacation on a luxurious private yacht – an experience that will forever be remembered in your mind
What does your vacation include?
Instead of breaking your head over hotels, rental cars and restaurants, on a vacation on a yacht, all the elements are already there – to get safely from one destination to another in the course adapted for you and in the accommodation conditions that exist in the luxurious suites in the world.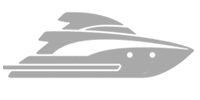 and most importantly…
All this goodness awaits you in the most beautiful places in the world!
How Does It Work?
The Caribbean and the Bahamas are a perfect destination for a yacht vacation in our winter season and they have hundreds of options for amazing holiday routes: Cayman, Cuba, the Virgin Islands and a variety of destinations on the Caribbean islands – all you have to do is choose your destination.
We will assist you in choosing the appropriate route whether you want to focus on one island or you want to travel on a group of islands. Together we will choose the yacht that suits you from the range of luxury yachts we have and we will match all the extras and attractions that will add a little more pepper to your perfect vacation.
The planning of your vacation will be accompanied by our professional and skilled crew, who has extensive experience and knowledge regarding the yachts themselves and the various sailing options.
It's time to stop imagining and embark on the journey of your dreams in the Caribbean and the Bahamas.