Numerous words have already been written about the beauty of Thailand, Vietnam, Singapore, Indonesia and the rest of Southeast Asia. Most of us have experienced these exotic countries by land, but a vacation a yacht offers you a refreshing and surprising experience. In Southeast Asia you will find a perfect blend of rich culture, refreshing cuisine and breathtaking scenery that you will never forget.
Embark on an extraordinary journey between pristine islands and experience the tropical nature at its highest altitude, all aboard a luxurious and pampering yacht that is exclusively at your disposal.
What does your vacation include?
Everything you need on a vacation is already on the luxury yacht. It will become your hotel and bring you from one destination to another, a private chef will cook you gourmet meals and the personal crew will take care of you on anything.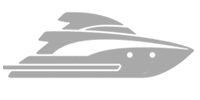 The perfect vacation on the luxury yacht awaits you
How Does It Work?
From the dramatic views of Thailand, through Singapore's stunning architecture to the tropical jungles and volcanoes of Indonesia – on a yacht vacation across Southeast Asia there is no end to the beautiful islands, bays and beaches you can meet, all you have to do is to take off on the wings of your imagination and tell us what the vacation looks like, and our team will make the dream a reality. Thanks to the long-standing acquaintance of "Stream Yachts" with the cruise options, we will assist you in planning the vacation, choosing the route and the docking stations through choosing the perfect yacht and planning the various meals and attractions.
A luxurious yacht vacation along the spectacular South East Asia coast – this experience you just can't afford to miss.