Four Winns' yachts
Advanced technologies and the best raw materials, make Four Winns yachts the sturdiest and strongest performing yachts that can sail effortless under any conditions, perfect for a trip with family and friends along the coast lines. Four Winns models will also satisfy those who aim for a bit more of an extreme activity, by loading the yacht with their surfboards, raps or water skiing cable, and sail away from the beach.
The American Four Winns create their yachts aiming at the issue that is the most important for you: To spend quality time with family and friends. Four Winns' prestigious yachts are built specifically to enable you to share an ultimate experience with your family, creating a unique and inviting design for an uncompromising comfort experience. Four Winns' yacht models are perfect for conceiving those moments that are unforgettable and cherished.
Four Winns' Sports Boats
Four Winns' sports boats have raised the bar in the world of sport sailing: each motorboat that rolls out of the factory has a unique design that provides uncompromising comfort and performance, allowing for simple command and control even on intensive cruises. Each boat is equipped with the most powerful and advanced engine on the market – one that will satisfy your need for a prolonged and sustained high speed run.
For those who are inclined to fuse a cool pastime at sea with family, along with faster and extreme crossings, Four Winns' sport boat models are just perfect for that purpose. Regardless if you are a speeding enthusiast who wants to race the waters, or a sports addict looking for a fast waterskiing boat – the advanced bodies of Four Winns' sports boats will give you an unforgettable experience on every excursion.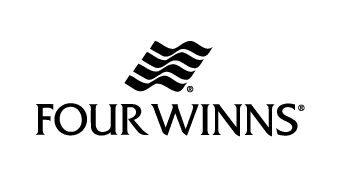 More brands
Because we do not compromise on quality
---