Take a taste of the wonders of life on the sparkling waters of the western Mediterranean. A vacation on a yacht has already captivated the affluent of this world who return again and again to experience the magnificent beaches, the beautifult landscapes and the rich and varied cultures. Now you can also take a journey between the prestigious marinas and along of beautiful beaches on an extremely elegant holiday.
With "Stream Yachts" you can take a luxurious yacht vacation in the western Mediterranean, a private vacation tailored to your needs up to the most minute detail.
What does your vacation include?
Vacation on a yacht is a hassle-free vacation experience – instead of starting to search for hotels or rental cars, you can easily reach from one destination to another in a luxurious and well-equipped yacht, all accompanied by a full maintenance crew and a private chef.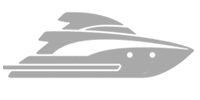 And that's not all…
Together we'll plan your perfect vacation!
How Does It Work?
Tell us what your preferred style is, who joins you on vacation and how you see the dream yacht that will take you from destination to destination and together we will build the perfect vacation – vacation on the yacht
The French Riviera, the Balearic Islands or the beautiful coastline of Italy – choose your destination for the next vacation in the Western Mediterranean, tell us what your dream trip is and we'll tailor the ideal vacation for you, from choosing the yacht that suits your needs and preferences to the planning of the route, and all this in view of the keen familiarity of our crew with the sailing areas and the variety of possibilities available to you. "Stream Yachts" will review your requests and help you make the right choices while adhering to every detail.
Don't miss the opportunity to spend your next vacation in the Western Mediterranean on a magnificent yacht and create for yourself an unforgettable experience for life.