The shores of the eastern Mediterranean have their special charm – on one side there are magnificent bays, pastoral landscape, fascinating historical buildings and villages that have been preserved for hundreds of years, and on the other side a colorful folklore and the joy of life of the local peoples expressed in rich culinary culture, in exquisite architectural art and in special musical styles.
There is no need to go far to experience the ultimate vacation – "Stream Yachts" brings you the best yachts in the world, on their boards you can take a private, fantastic and unforgettable vacation – a vacation on a yacht.
What does your vacation include?
Vacation on a yacht is a hassle-free vacation experience – instead of starting to search for hotels or rental cars, you can easily reach from one destination to another in a luxurious and well-equipped yacht, all accompanied by a full maintenance crew and a private chef.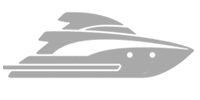 And that's not all…
Together we'll plan your perfect vacation!
What our customers say about us
יש ללחוץ על כפתור העריכה כדי לשנות את הטקסט הזה. לורם איפסום דולור סיט אמט, קונסקטורר אדיפיסינג אלית קולהע צופעט למרקוח איבן איף, ברומץ כלרשט מיחוצים. קלאצי צש בלי.
How Does It Work?
A tour along the Turkish Riviera, between the magnificent beaches of Cyprus, the picturesque fishing towns of the Greek Islands or the breathtaking landscapes and the wild pine forests of Croatia – tell us what your dream trip is and we'll tailor the ideal vacation for you, from choosing the yacht that suits your needs and preferences to the planning of the route, and all this in view of the keen familiarity of our crew with the sailing areas and the variety of possibilities available to you. "Stream Yachts" will review your requests and help you make the right choices while adhering to every detail.
Don't miss the opportunity to spend your next vacation in the Eastern Mediterranean on a magnificent yacht and create for yourself an unforgettable experience for life.