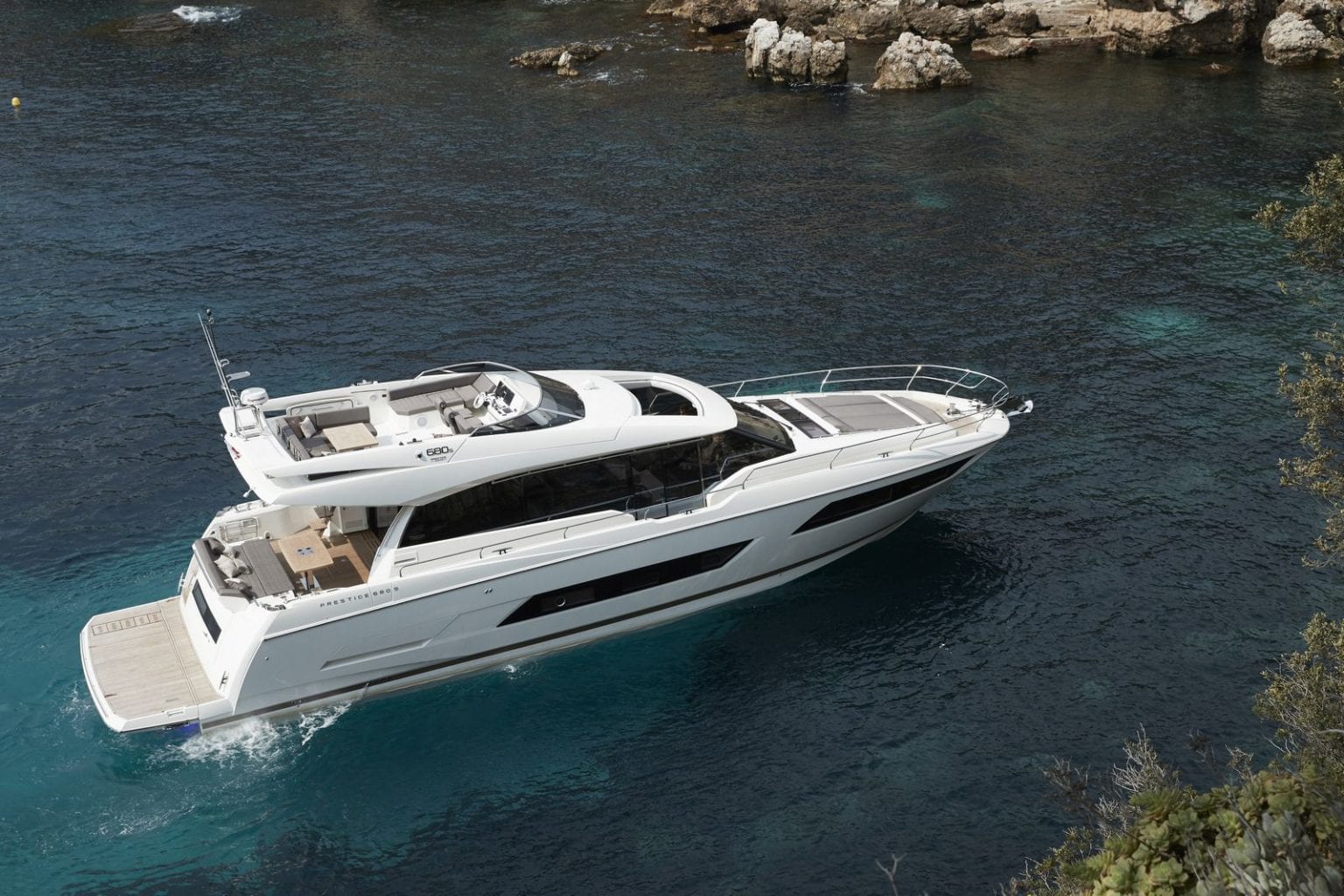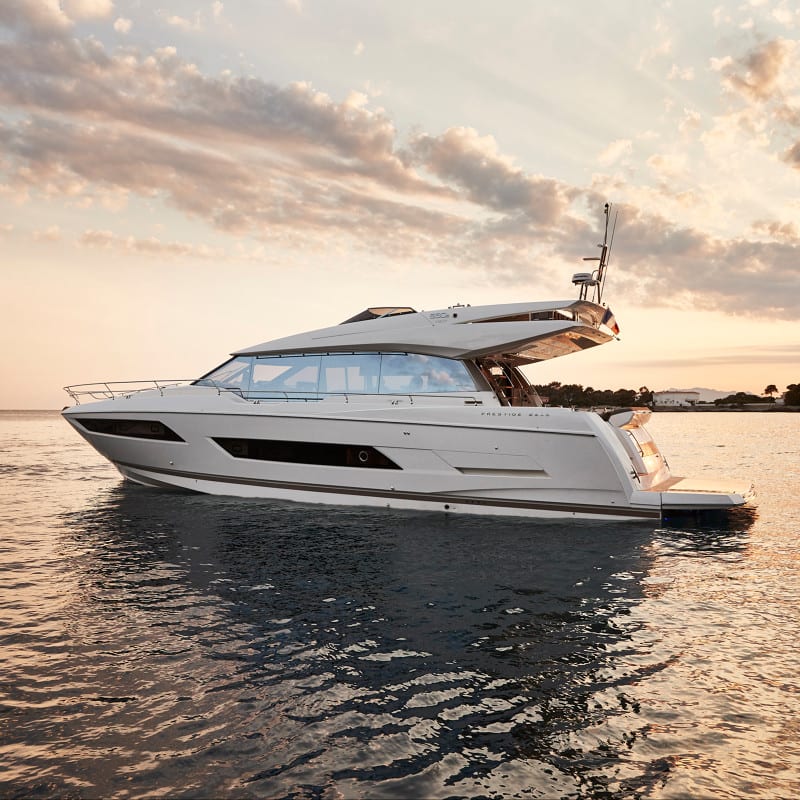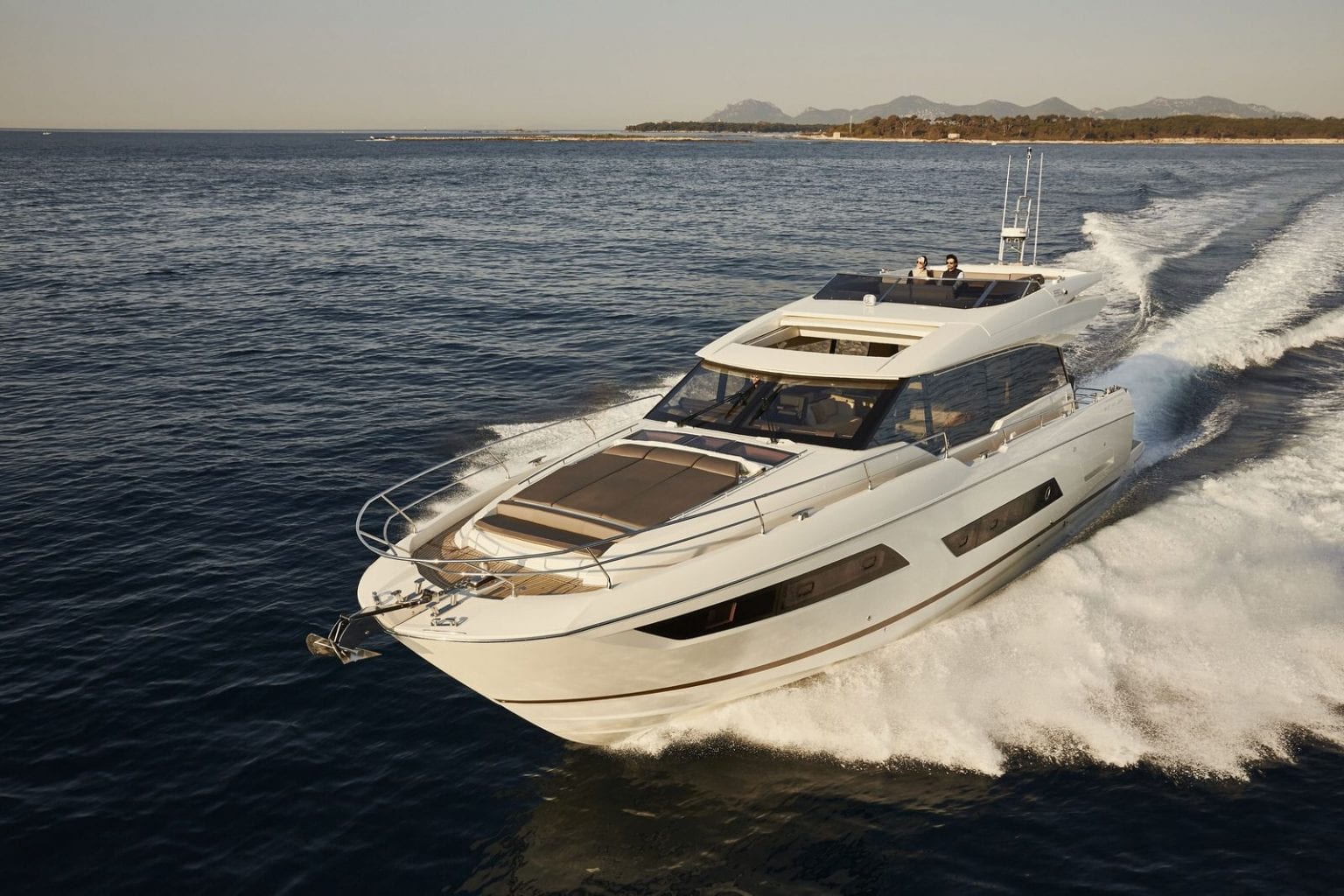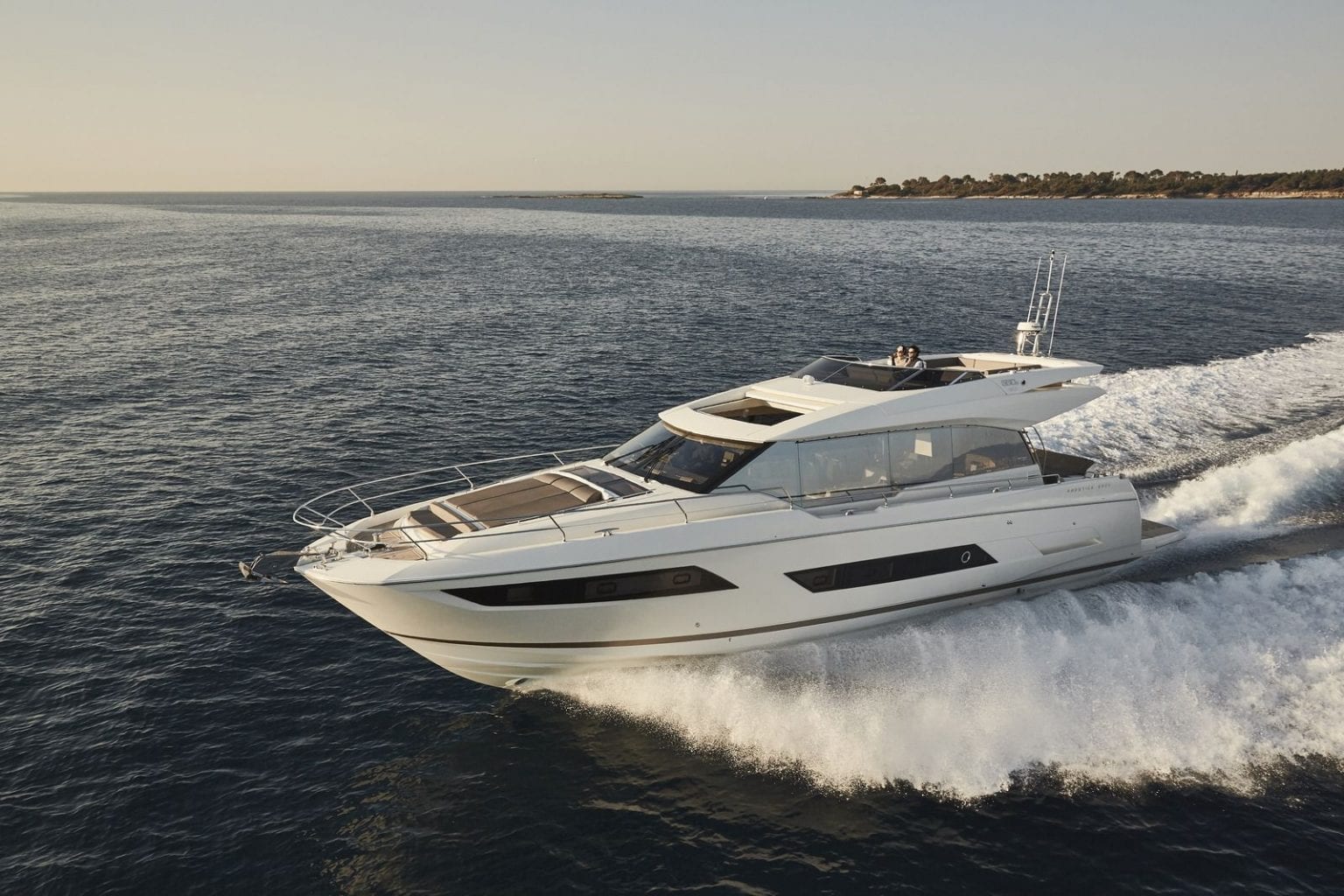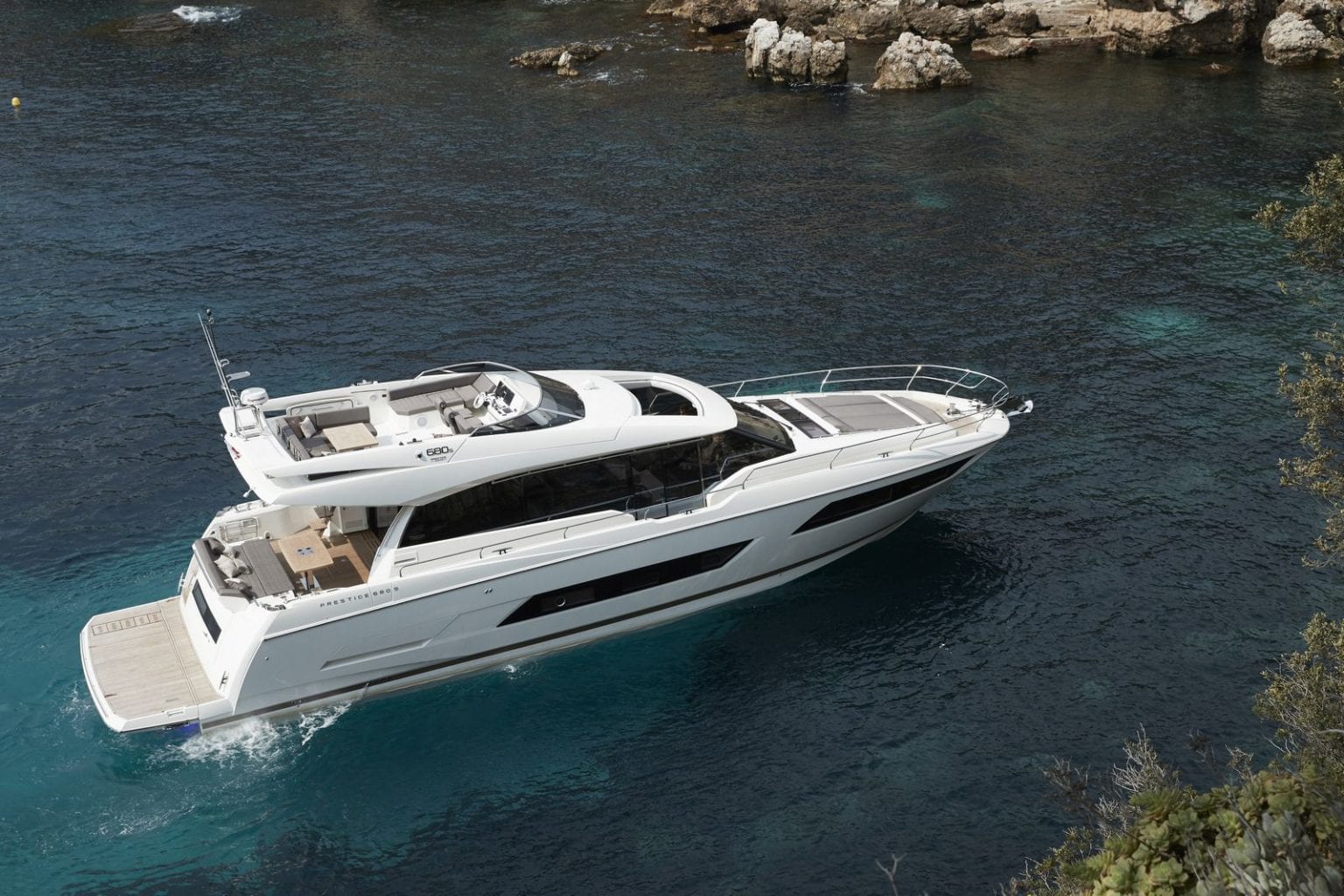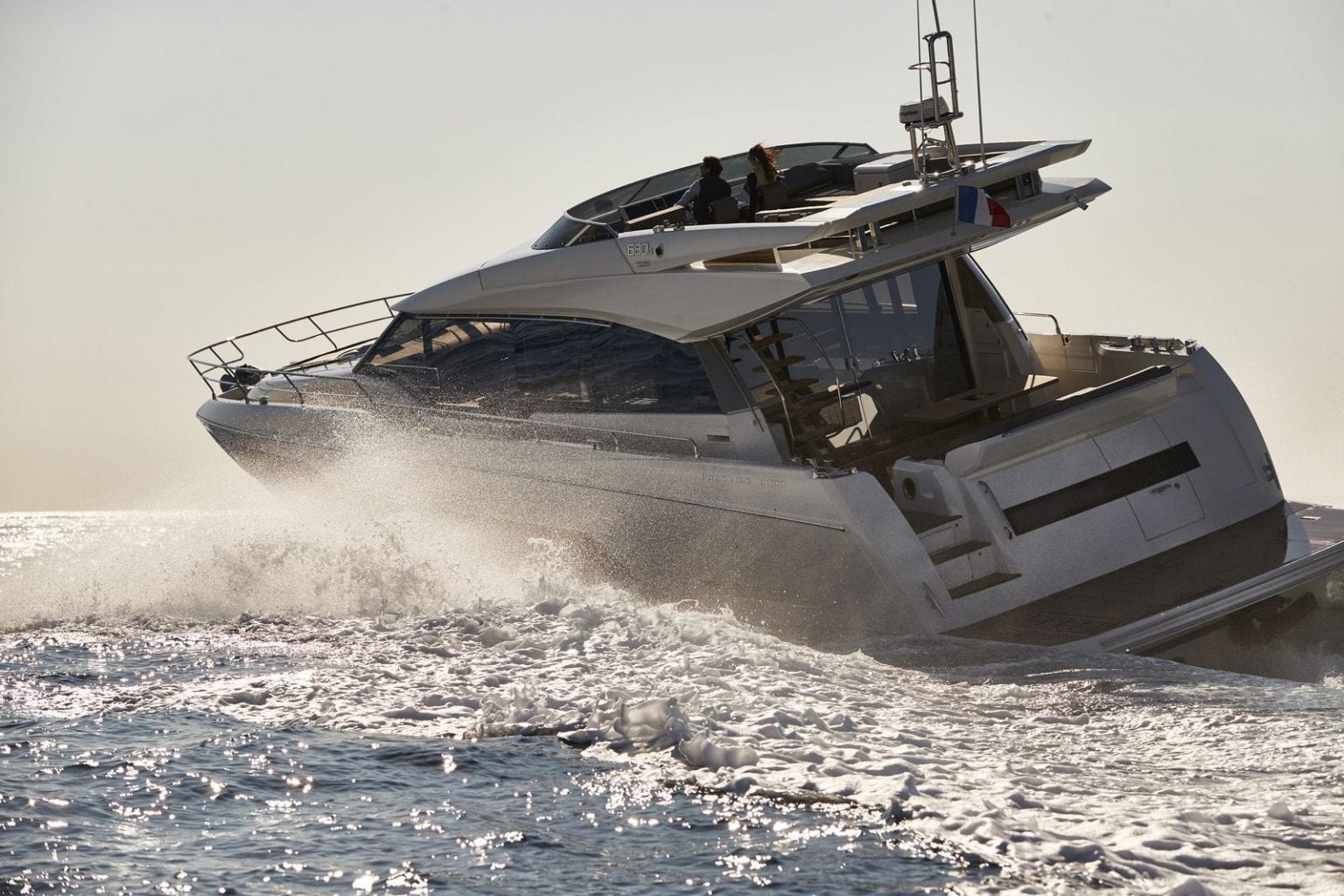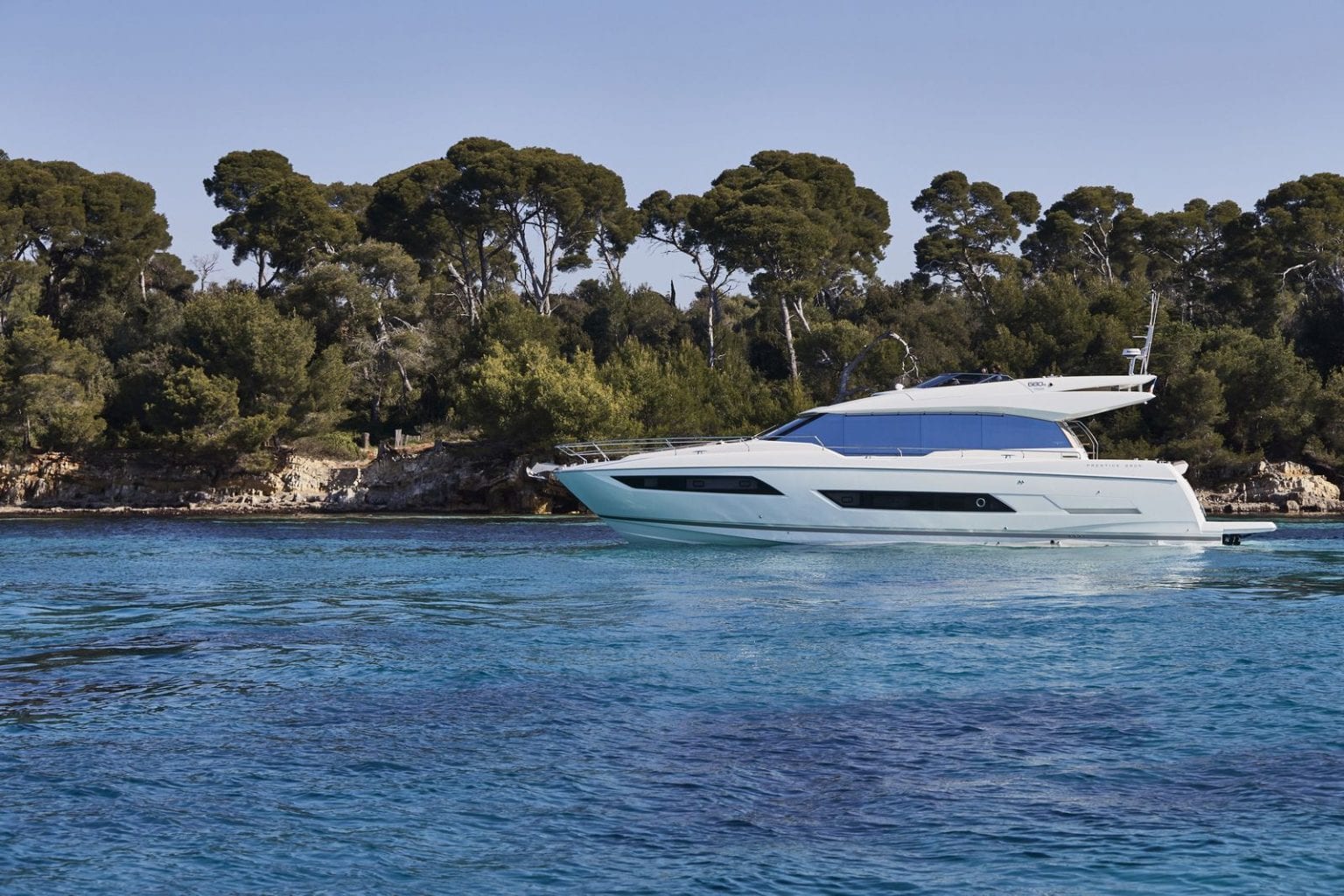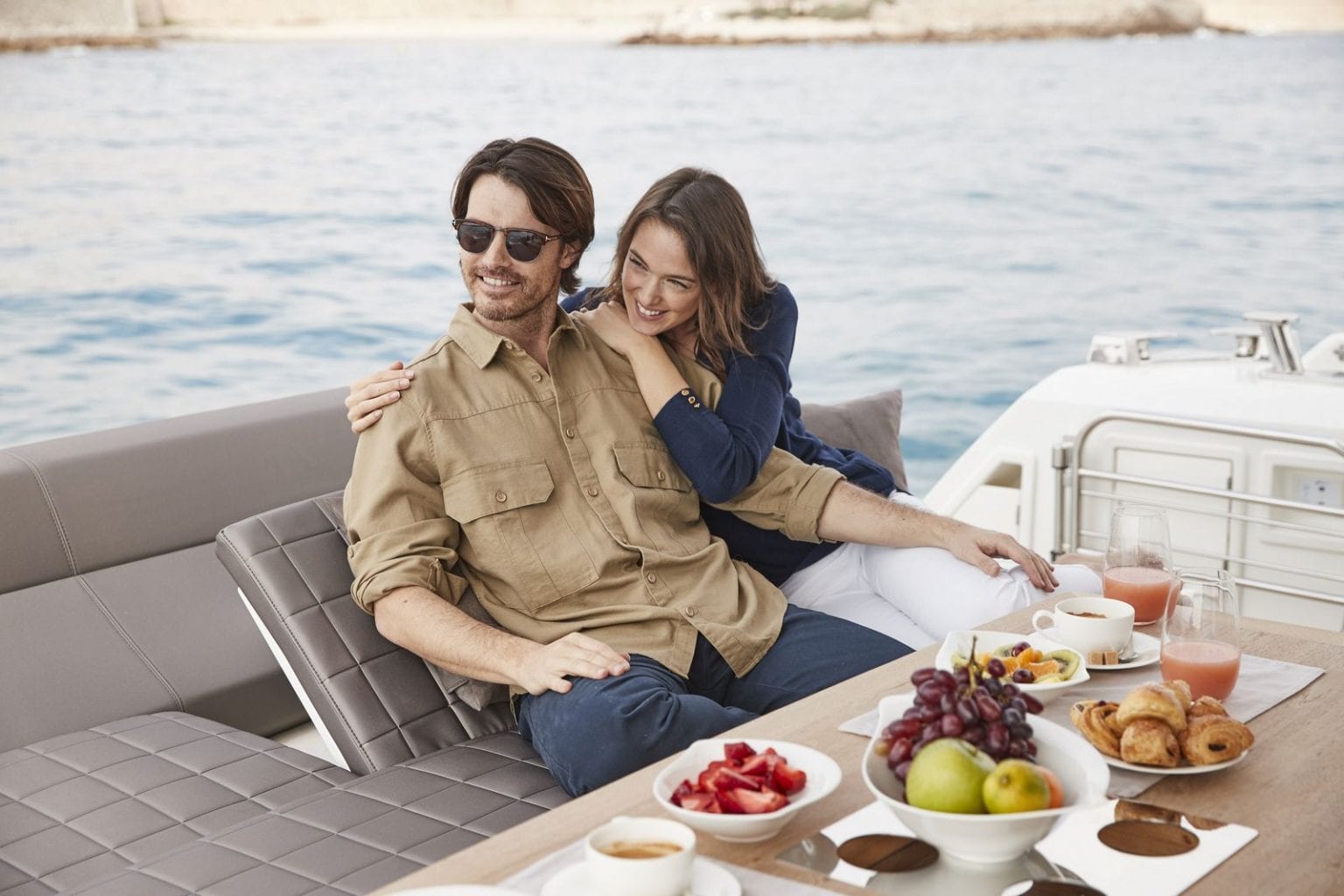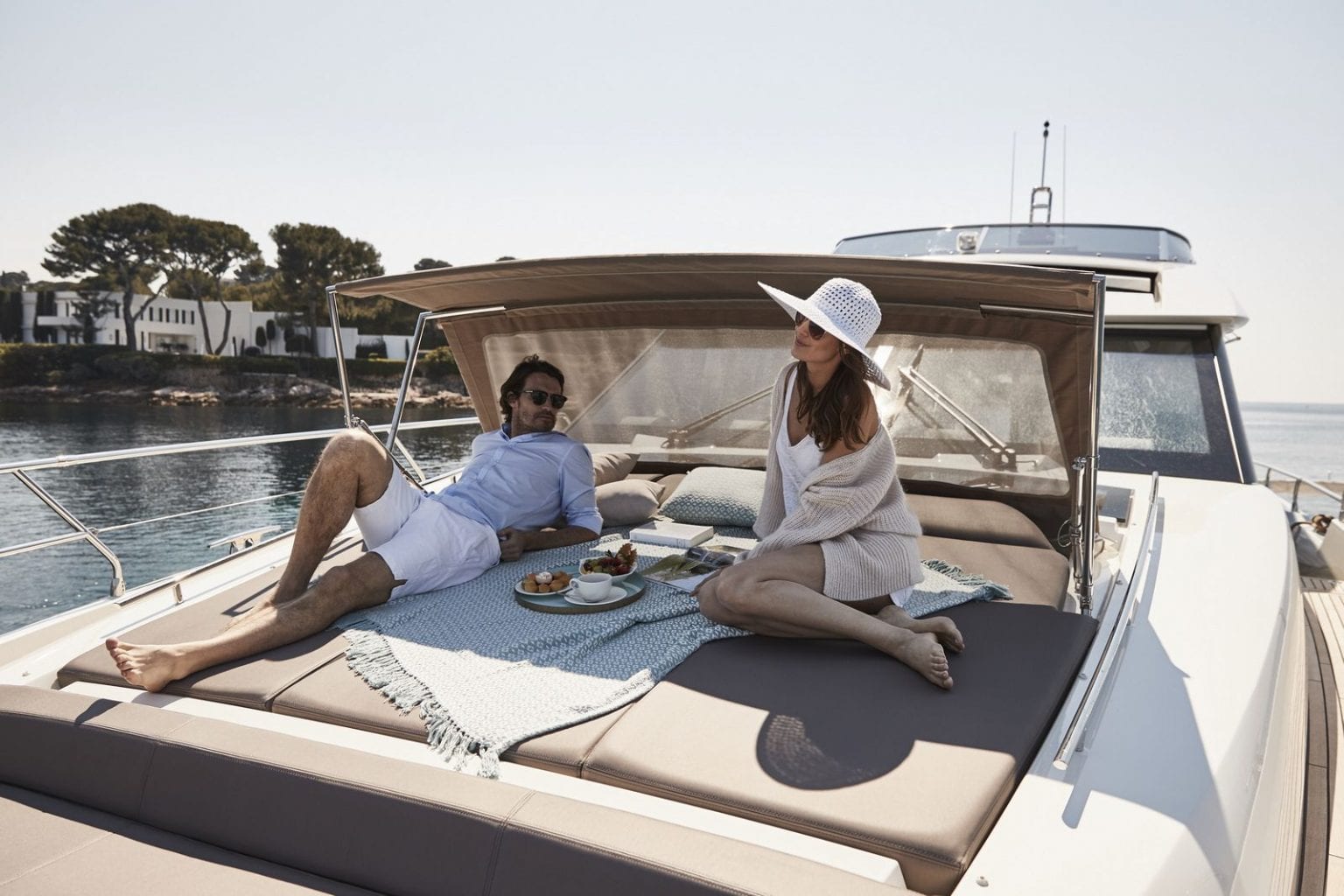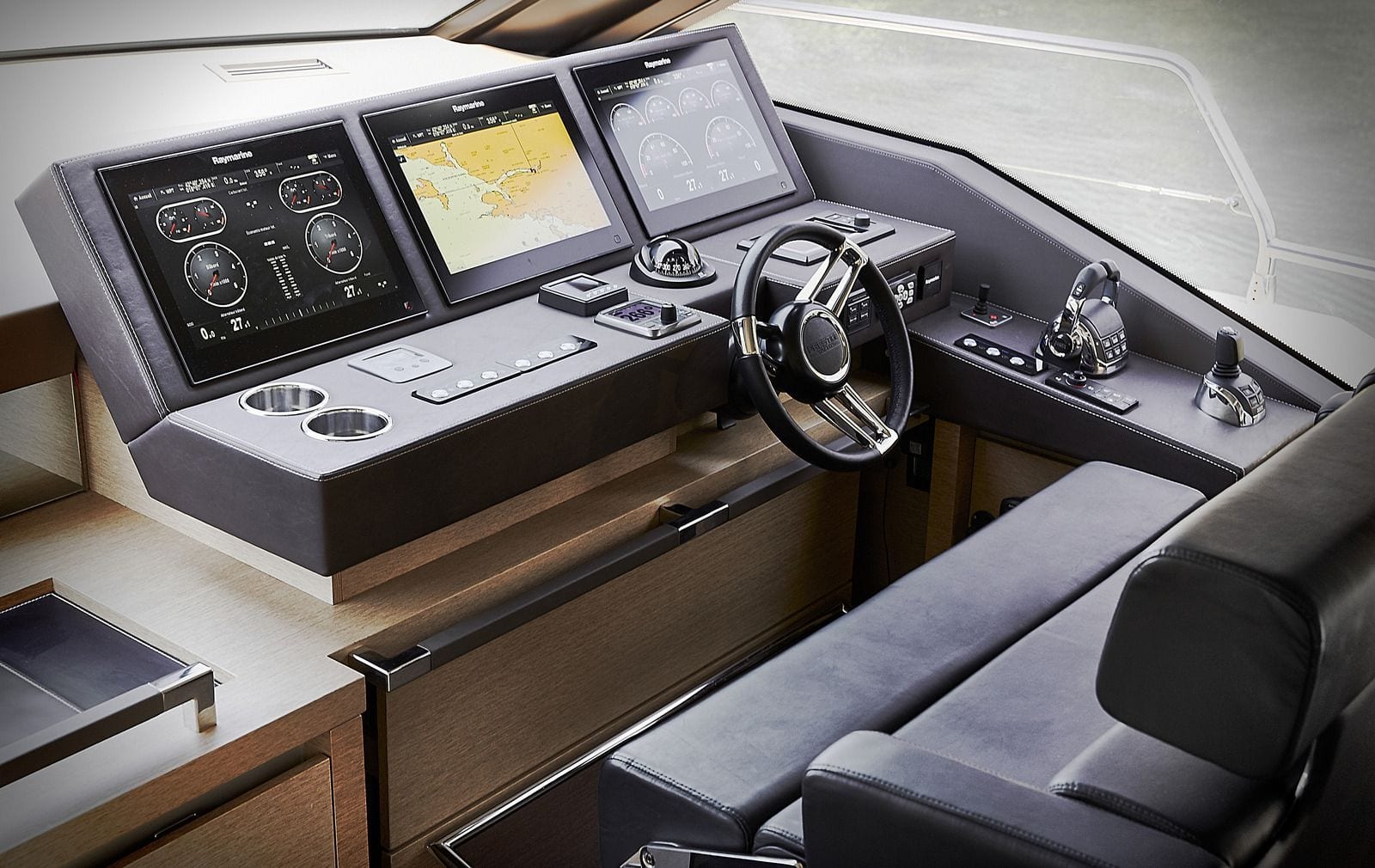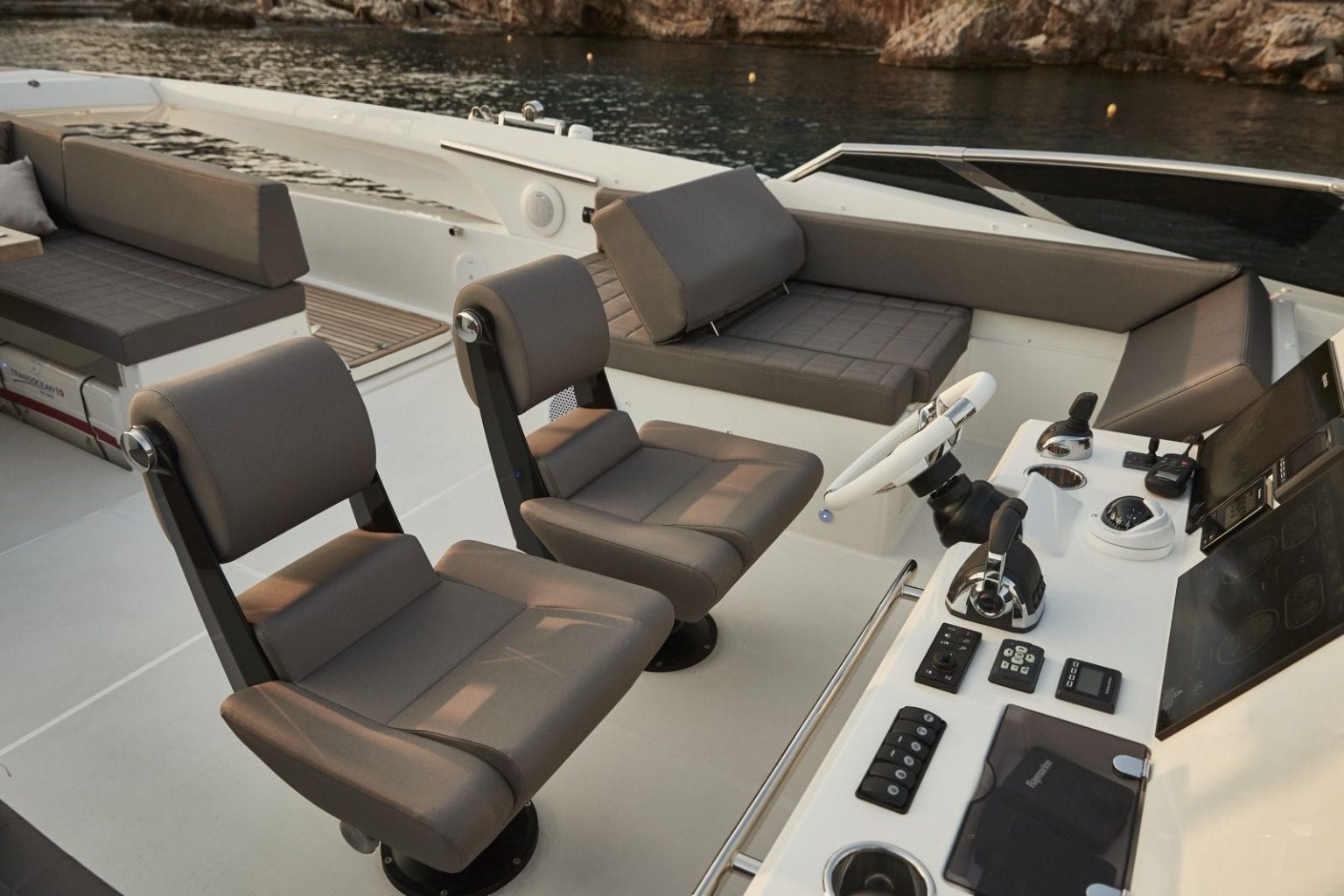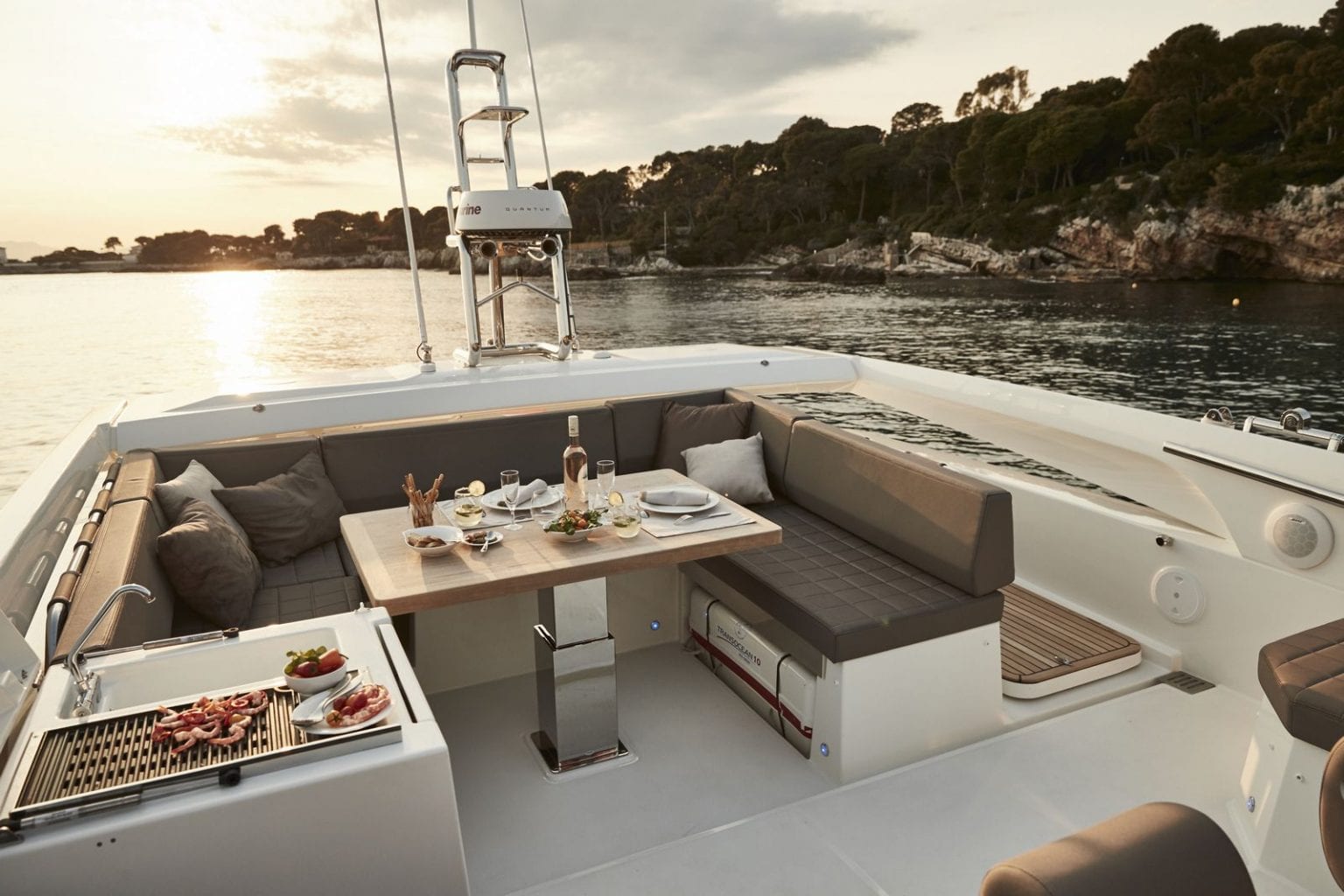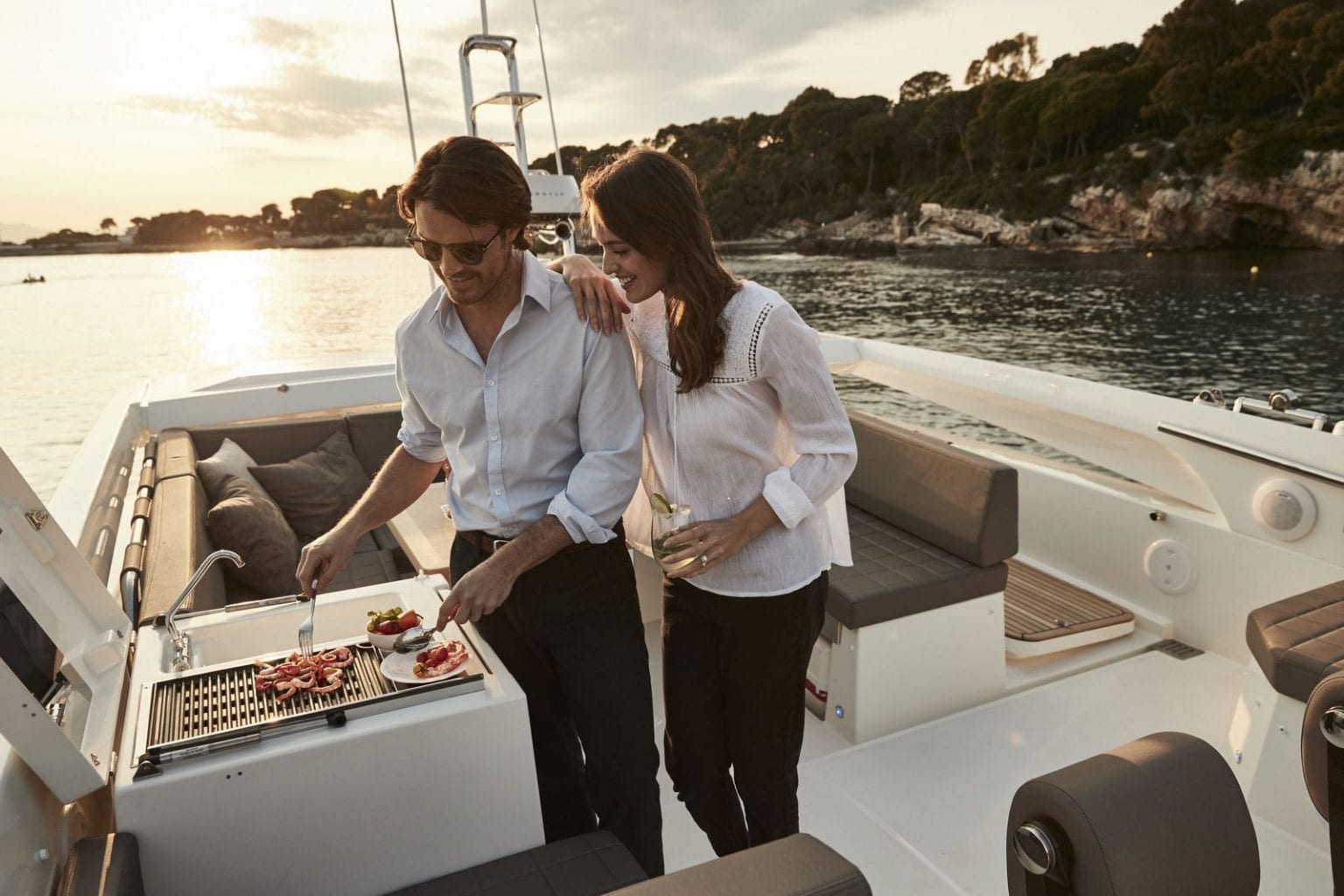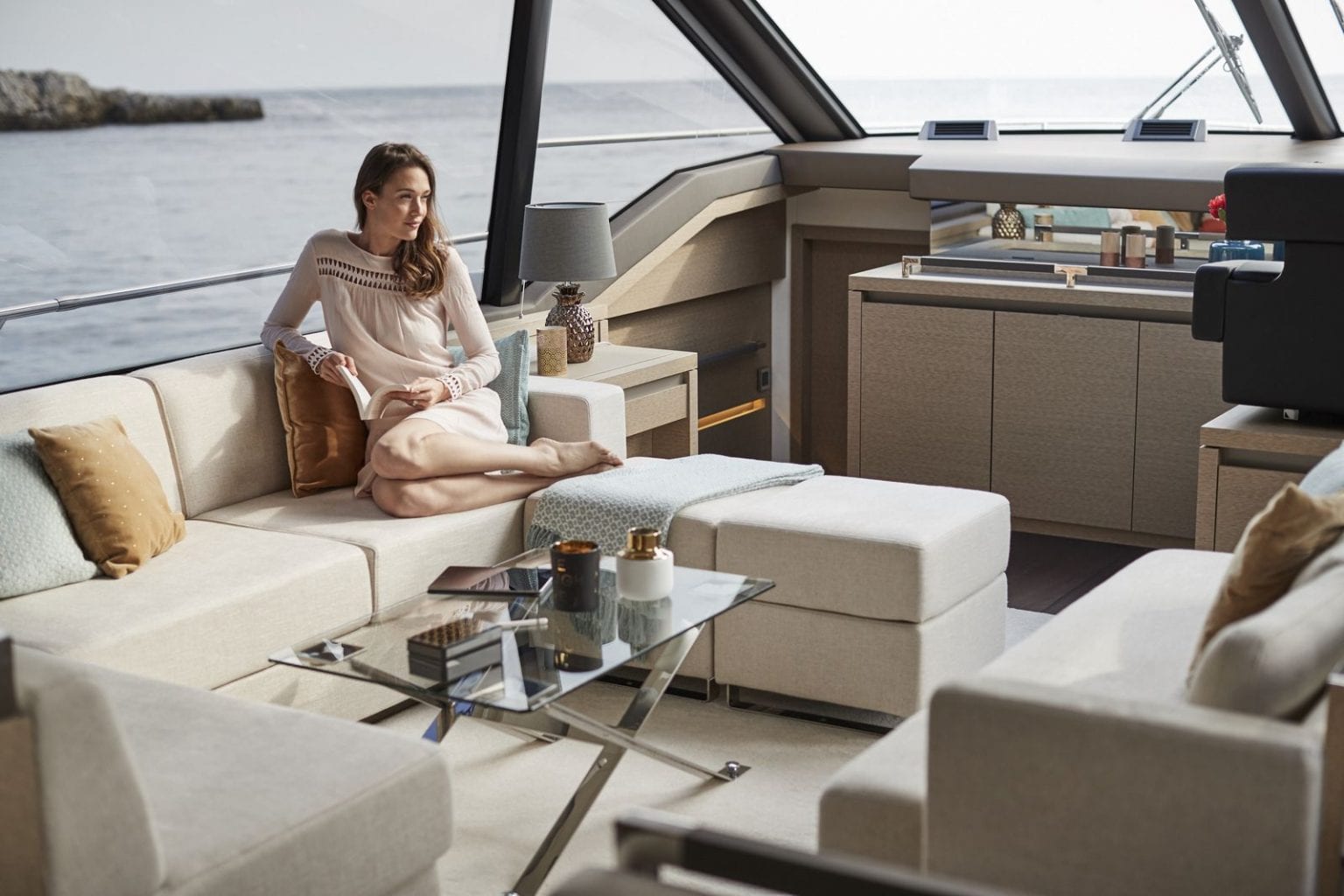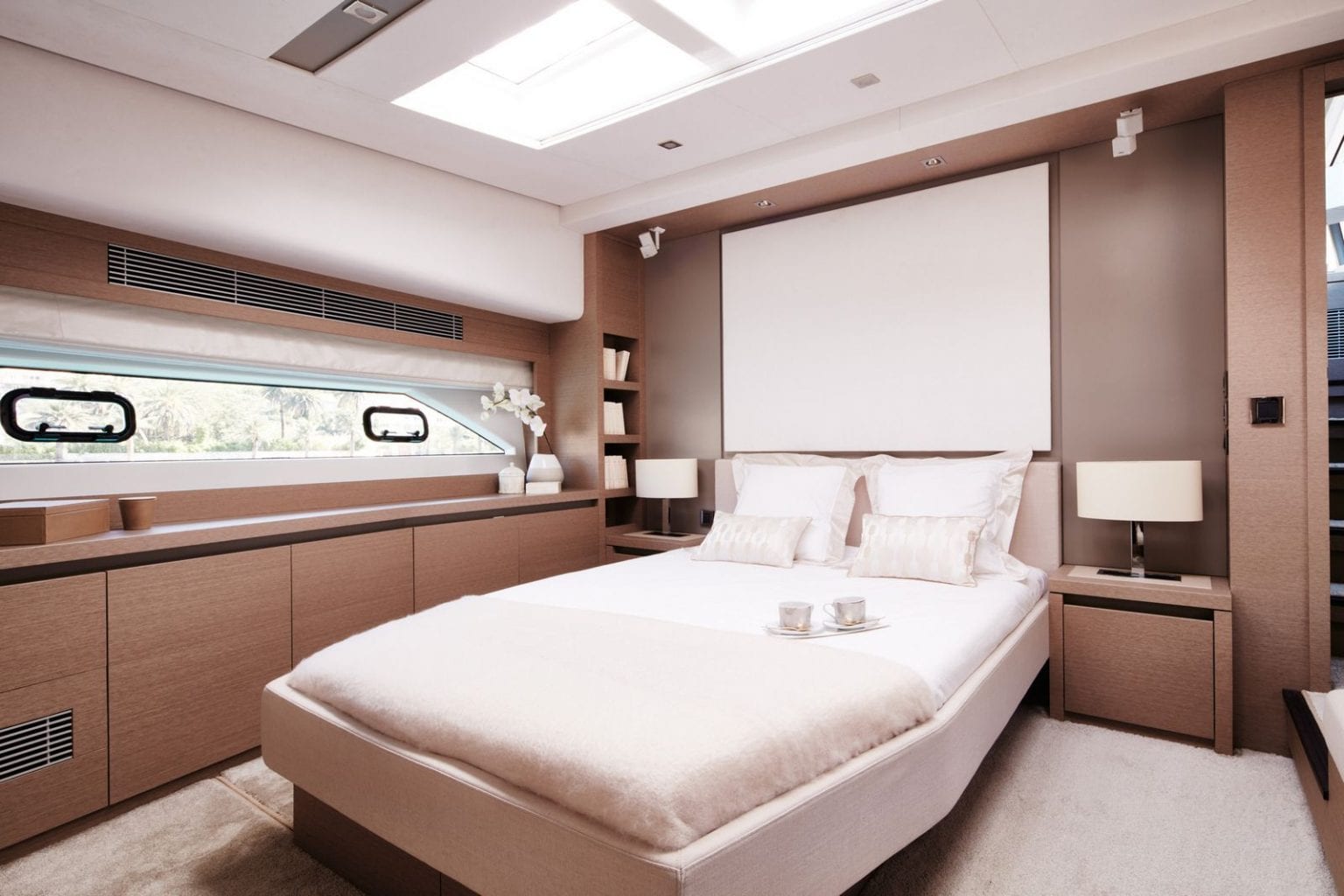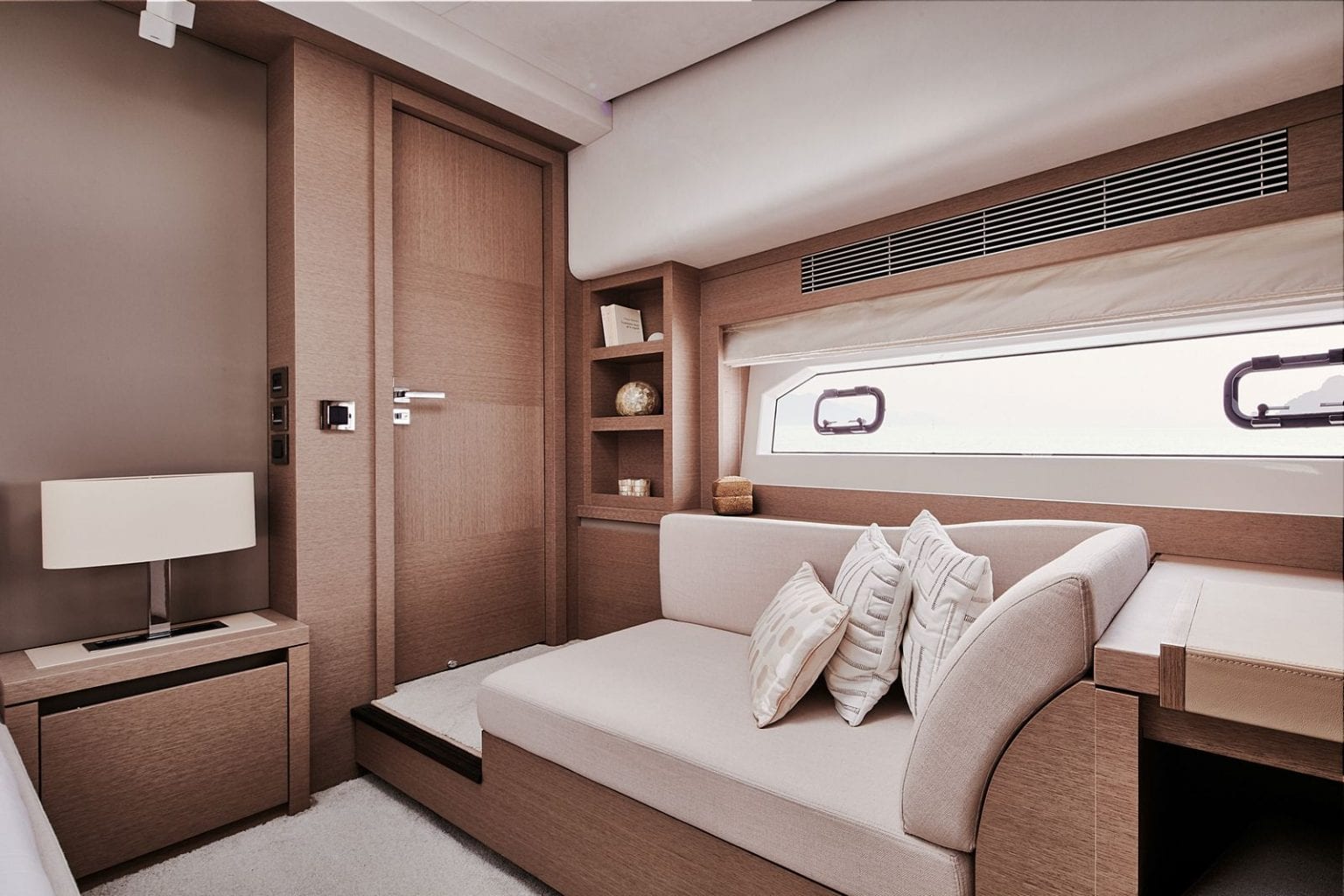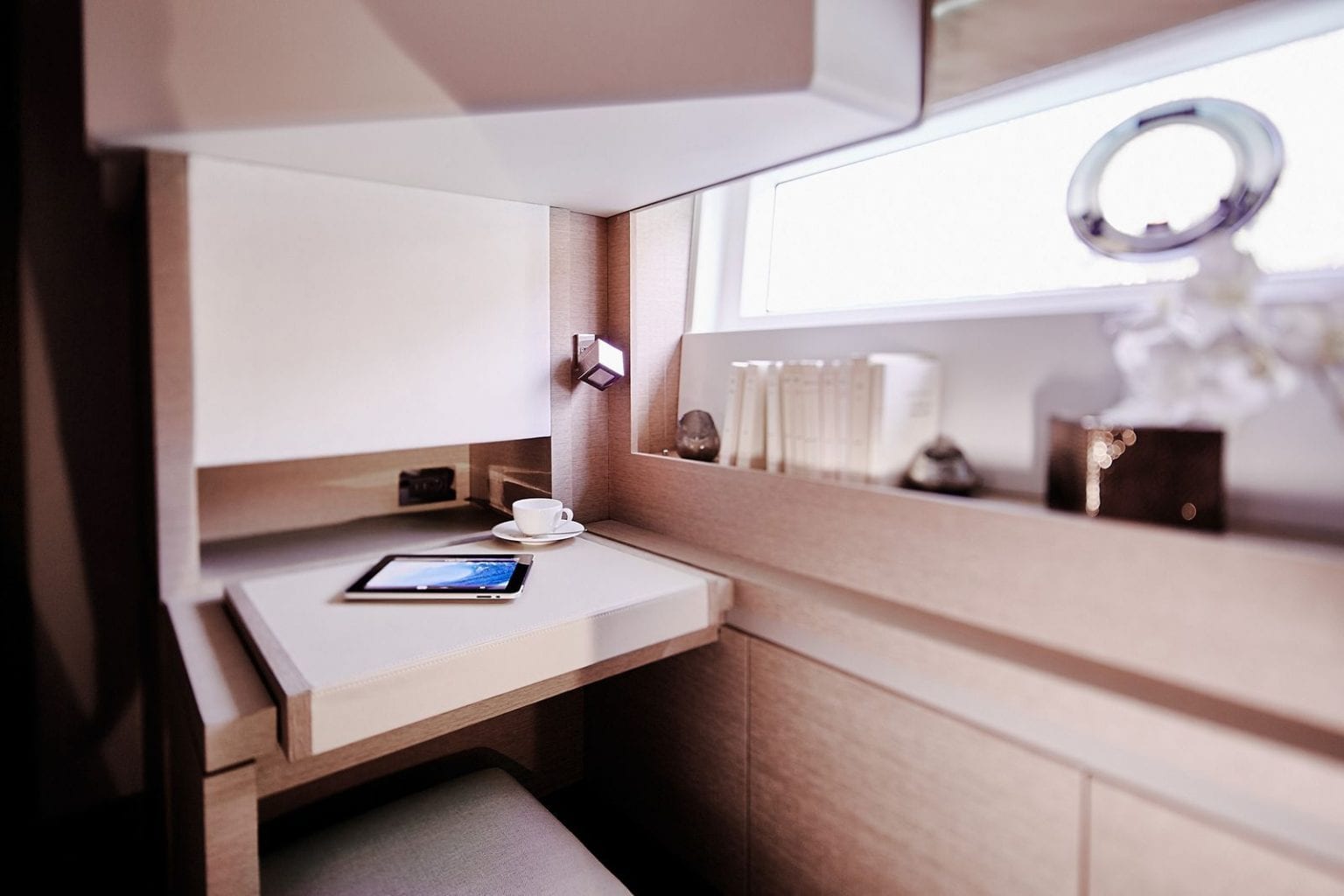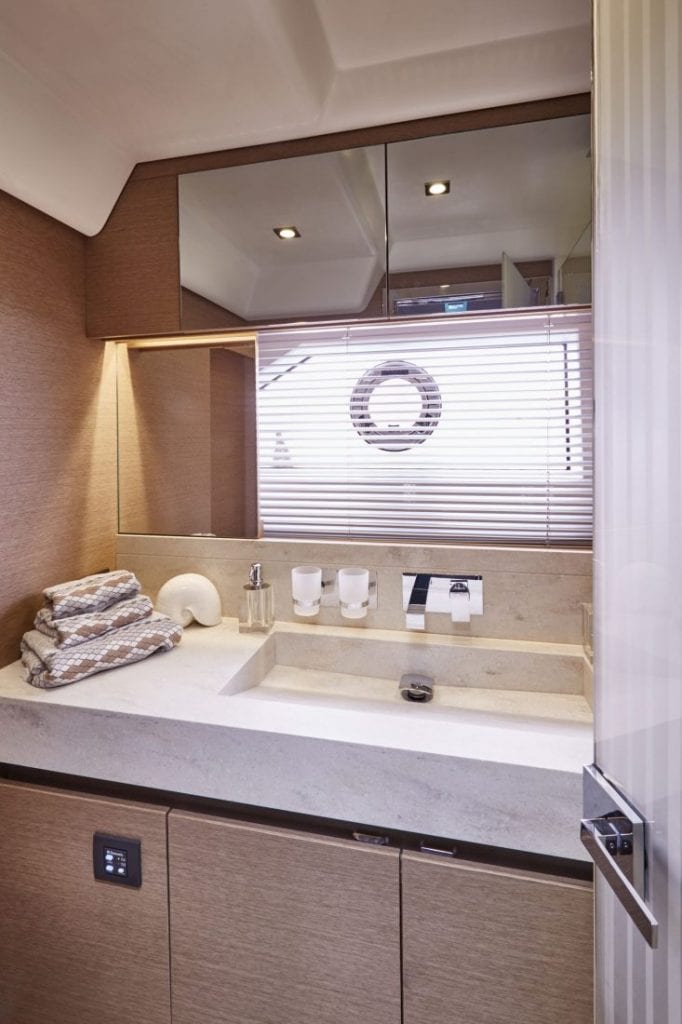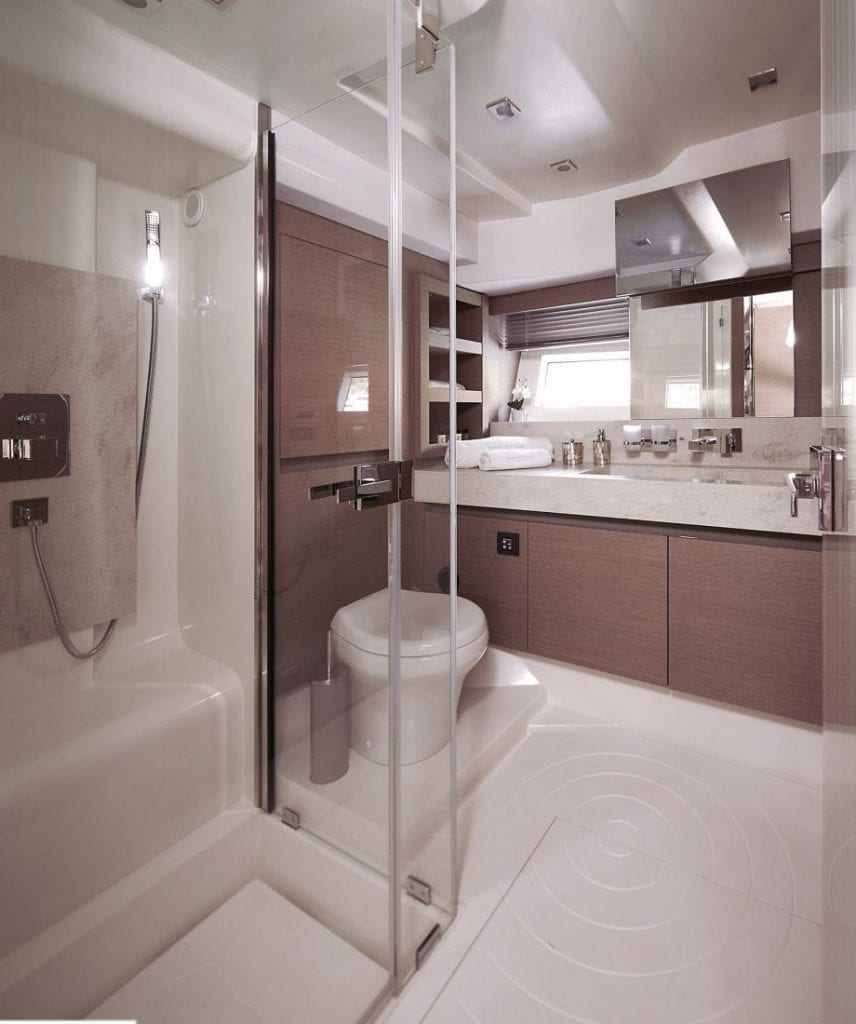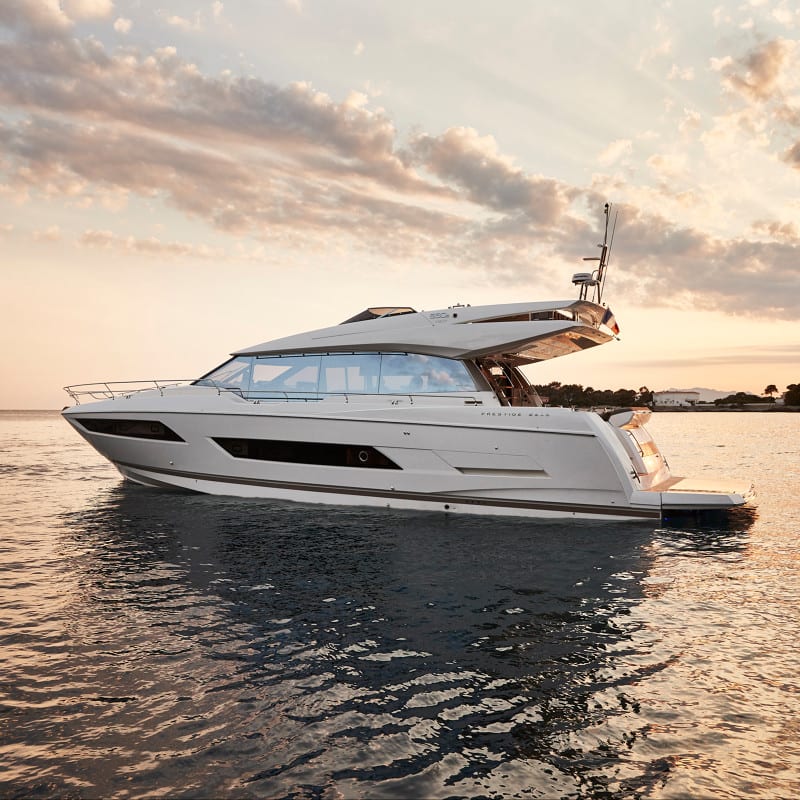 Contact us for more imformation
We are here for you.
Feel free to contact us by phone or by the contact form.
+972-9-9548548
Call us
General Information
Manufacturer Prestige Yachts
Model PRESTIGE 690 Sport
Liscence Sailing license

Sizes
Length 21.46 M/ "4'70 foot
Beam 5.33 M/ "5'17 foot
Weight 39600 kg
Depth 1.58 M/ "2'5 foot
General Information
Engine Volvo
Engine power Volvo 2 x IPS 1200 (D13 - 900 CV/HP)
Volvo 2 x IPS 1350 (D13 - 1000 CV/HP)
Fuel Tanks 3450 liters
Water tanks 4*200 liters
Cabins / Bathrooms
Number of cabins 4
Bathrooms & showers 4
More information real advantage for the line, the PRESTIGE 690S offers an experience as sporty as it is chic. The powerful hull offers high-performance, reliable handling at sea.

Aboard this sporty yacht with elegant lines, even the slightest detail has been carefully considered for enhanced performance and reactive steering without compromise.

The hull, large and streamlined, features immense windows.

Together with the electrically opening roof, the aft cockpit that fully opens to the interior living space creates an elegant signature aesthetic. Light floods the interior through large windows in the hull and the opening roof.
---