While excellent performance and powerful speed are ensured on your outings with the Cap Camarat 9.0 WA, this boat will surprise you with the level of comfort and equipment on board, as well, enabling you to enjoy extended cruises.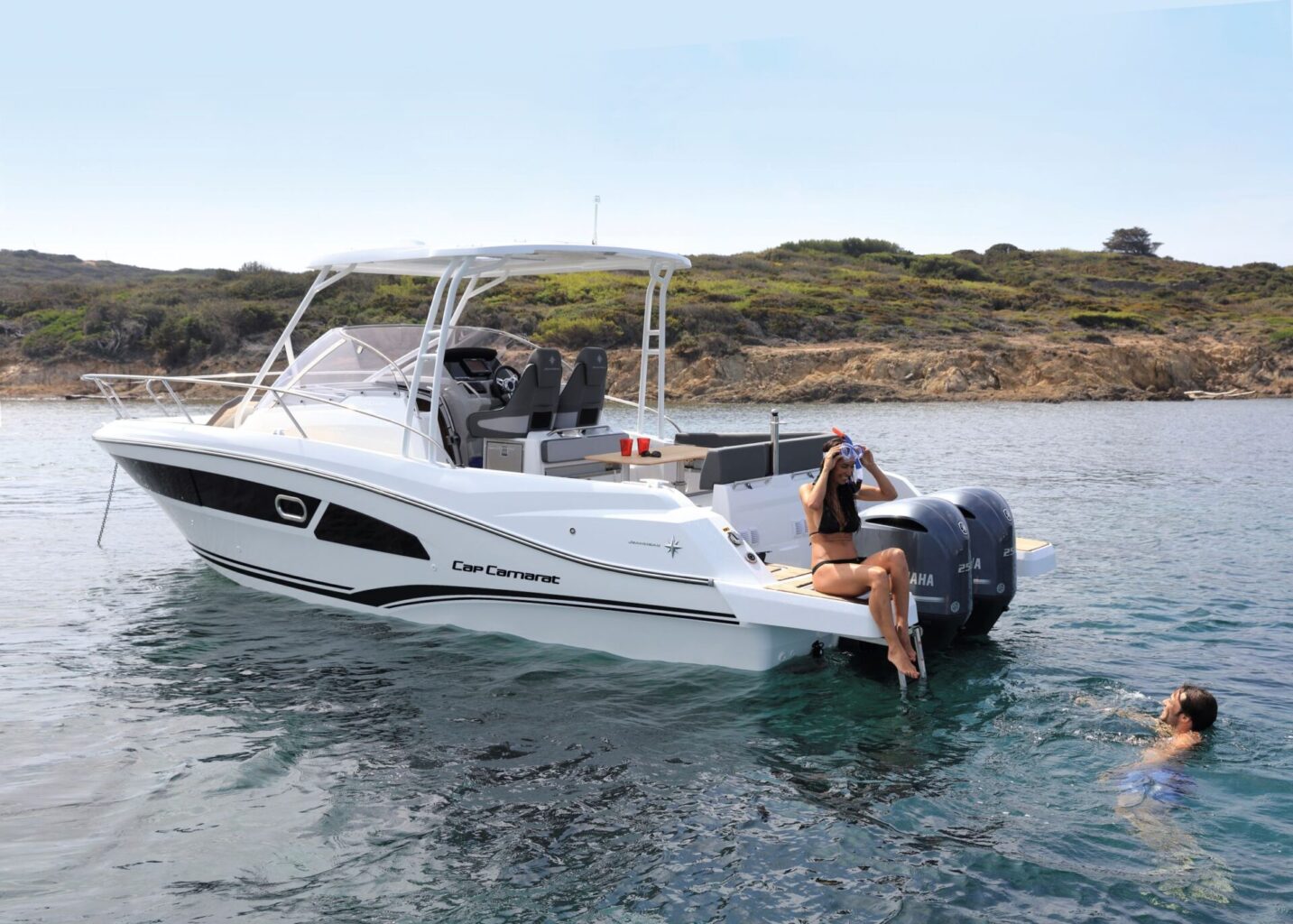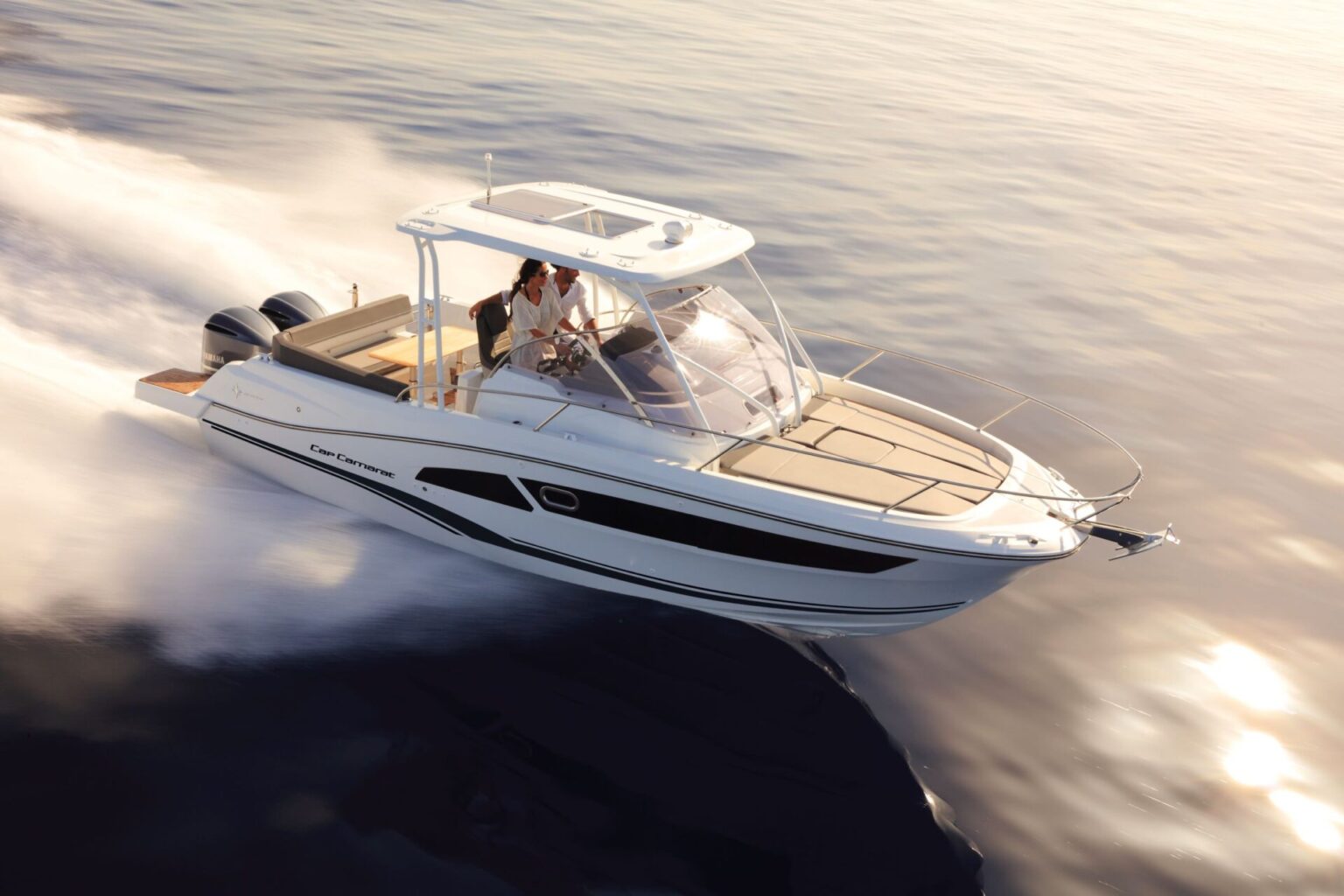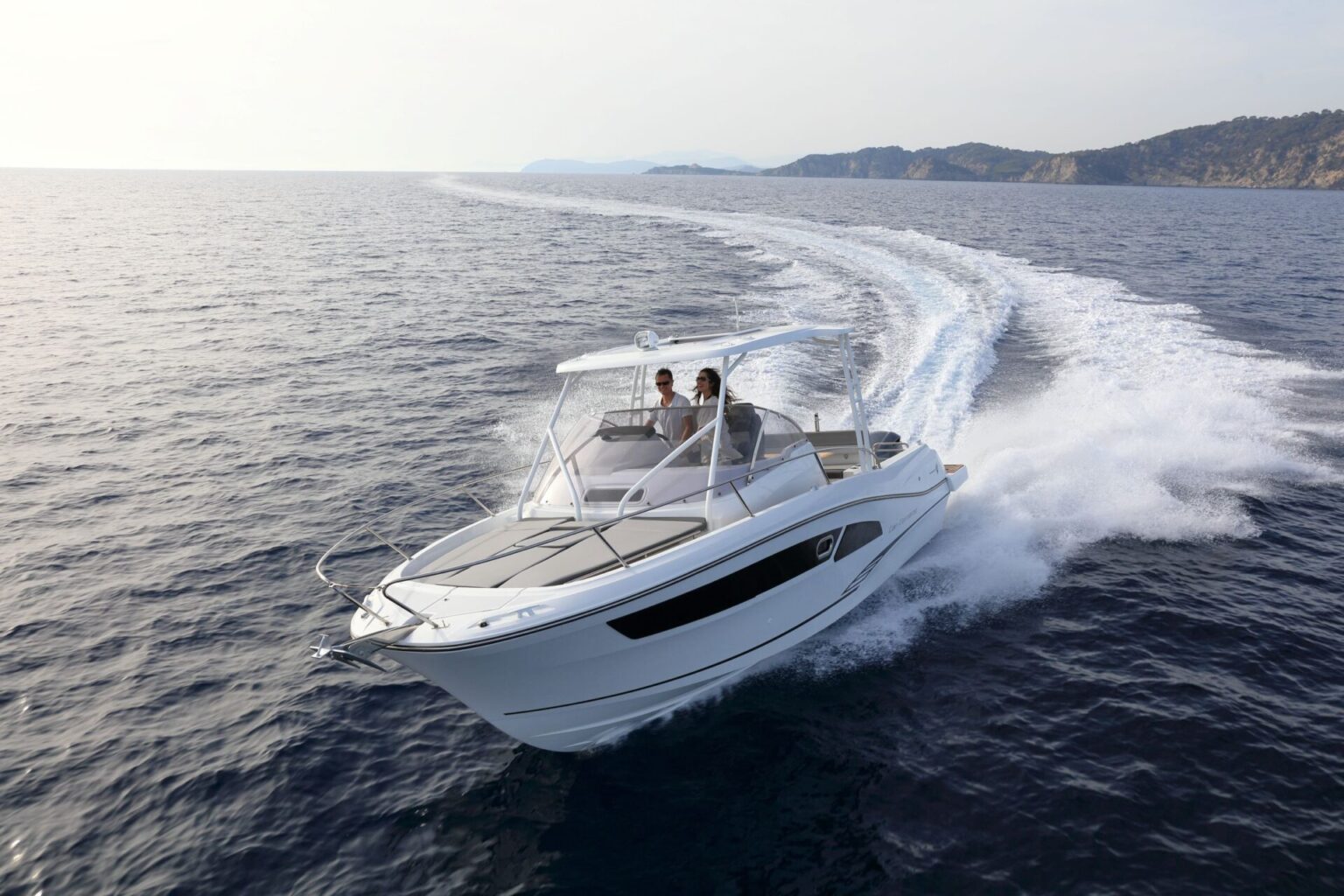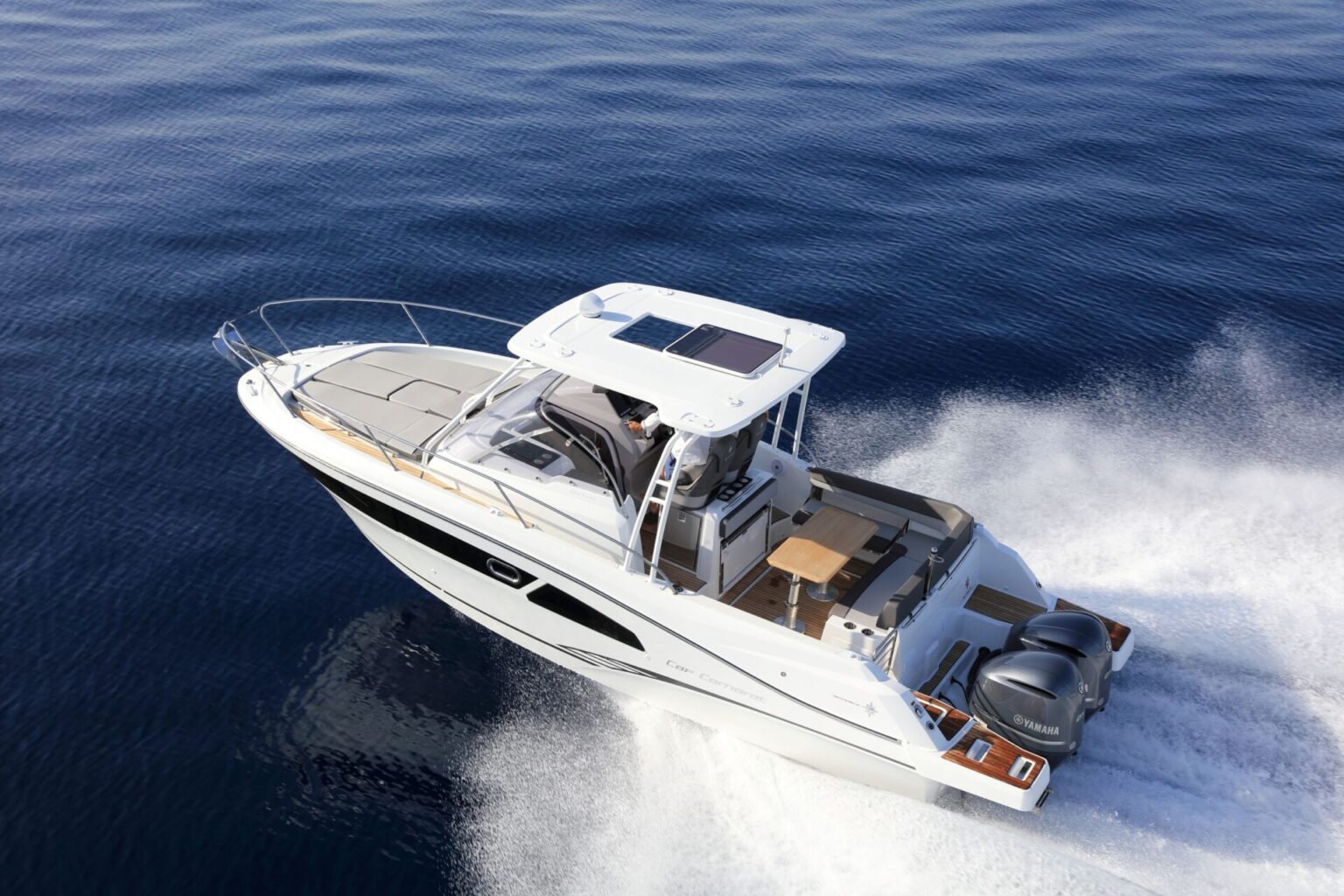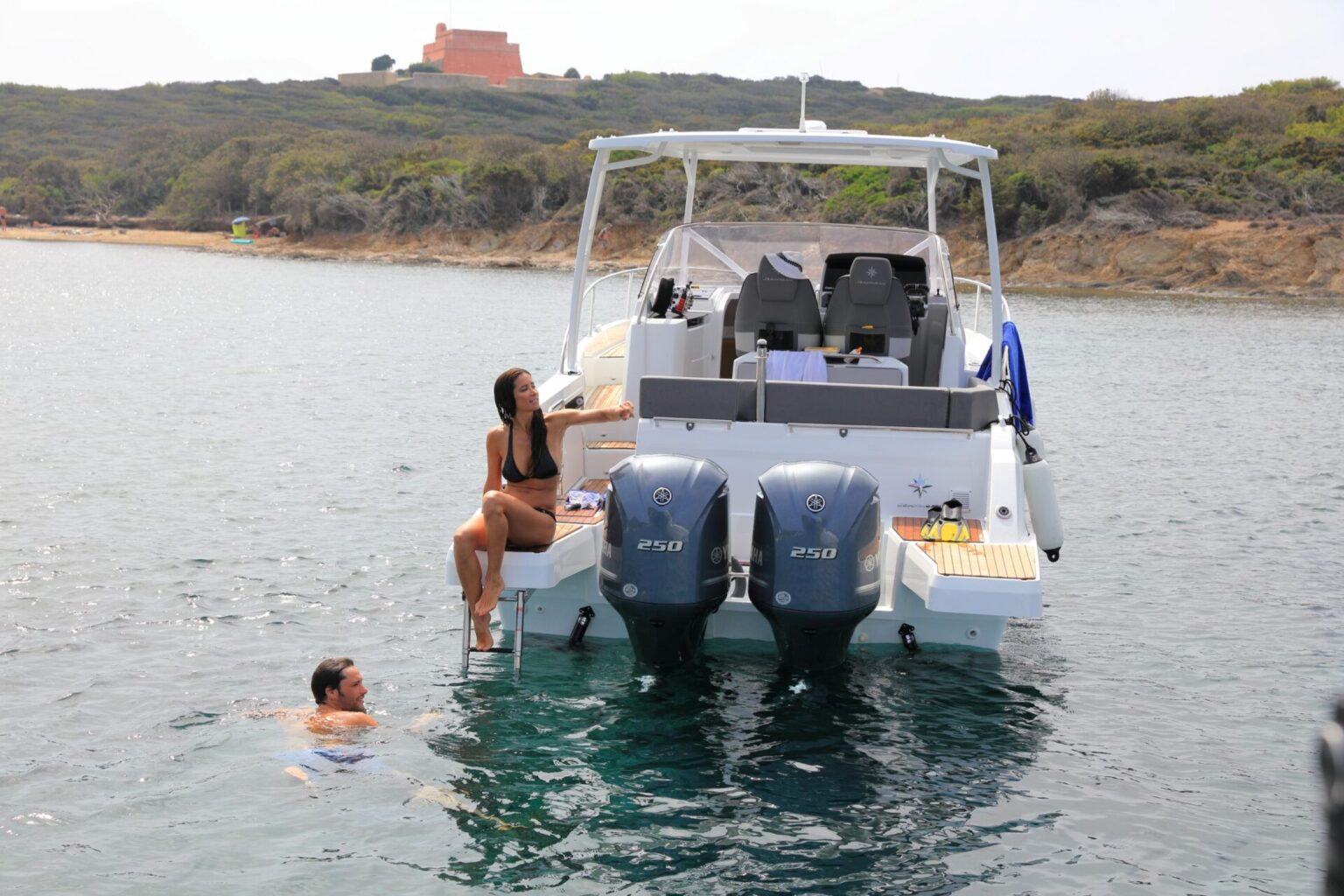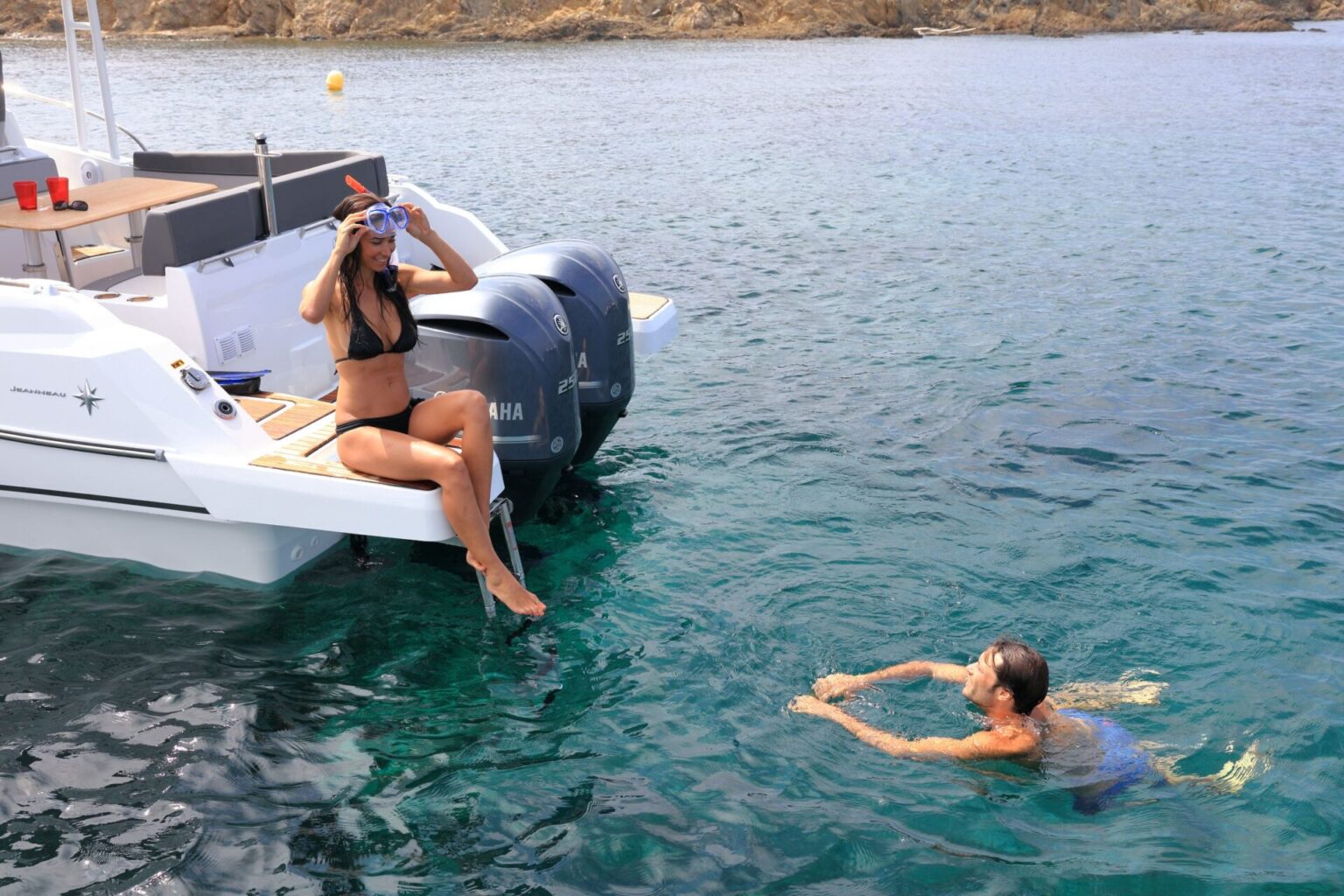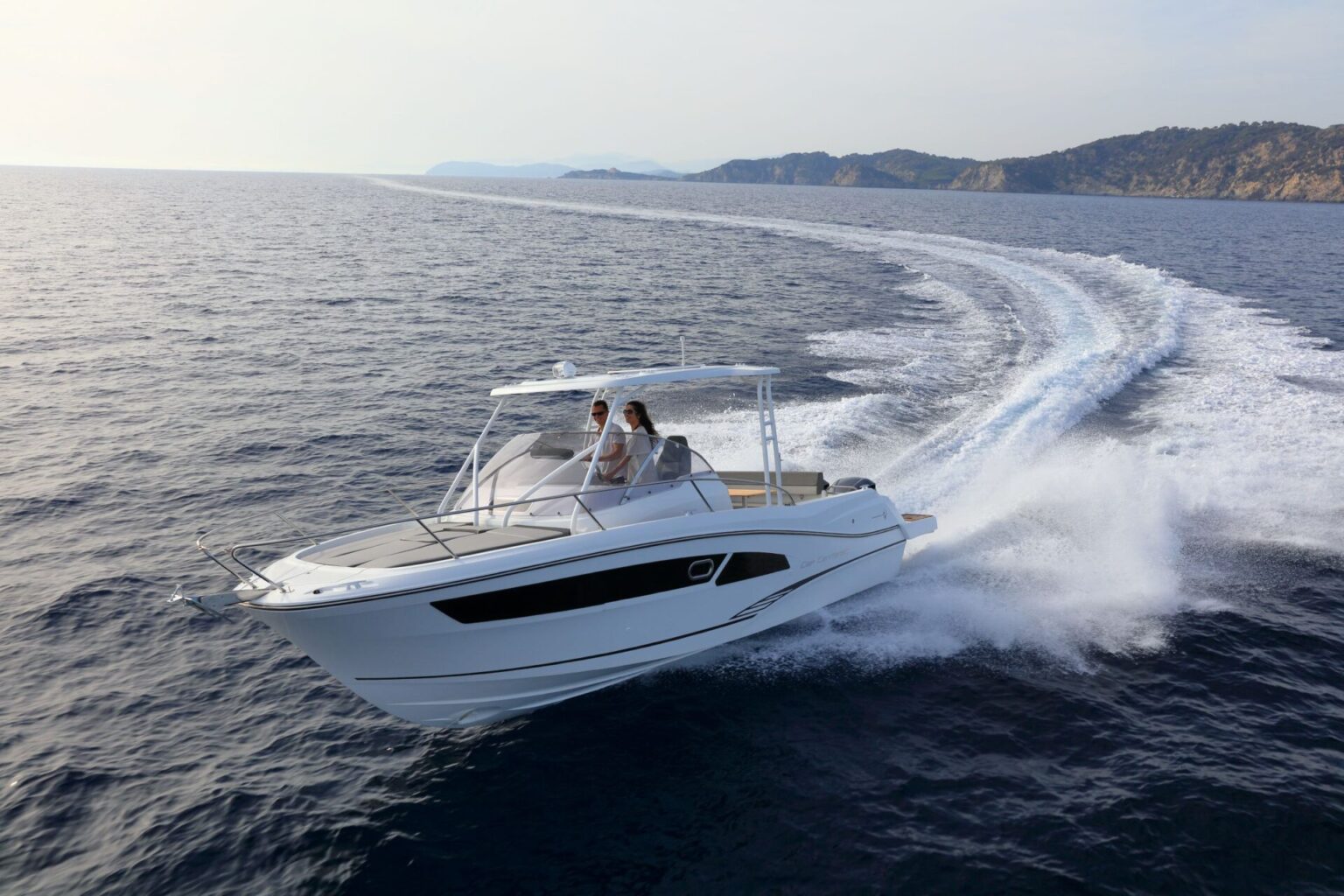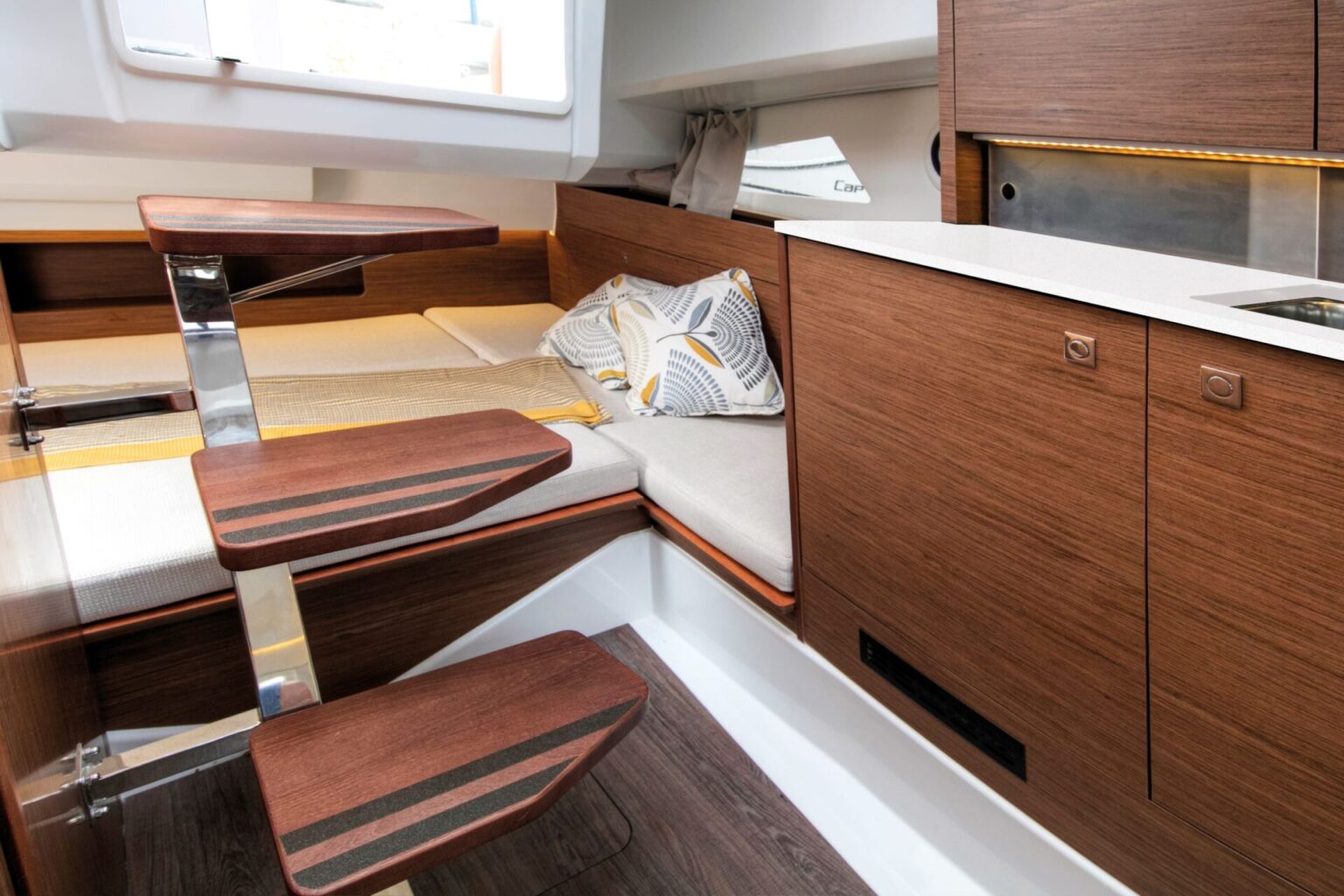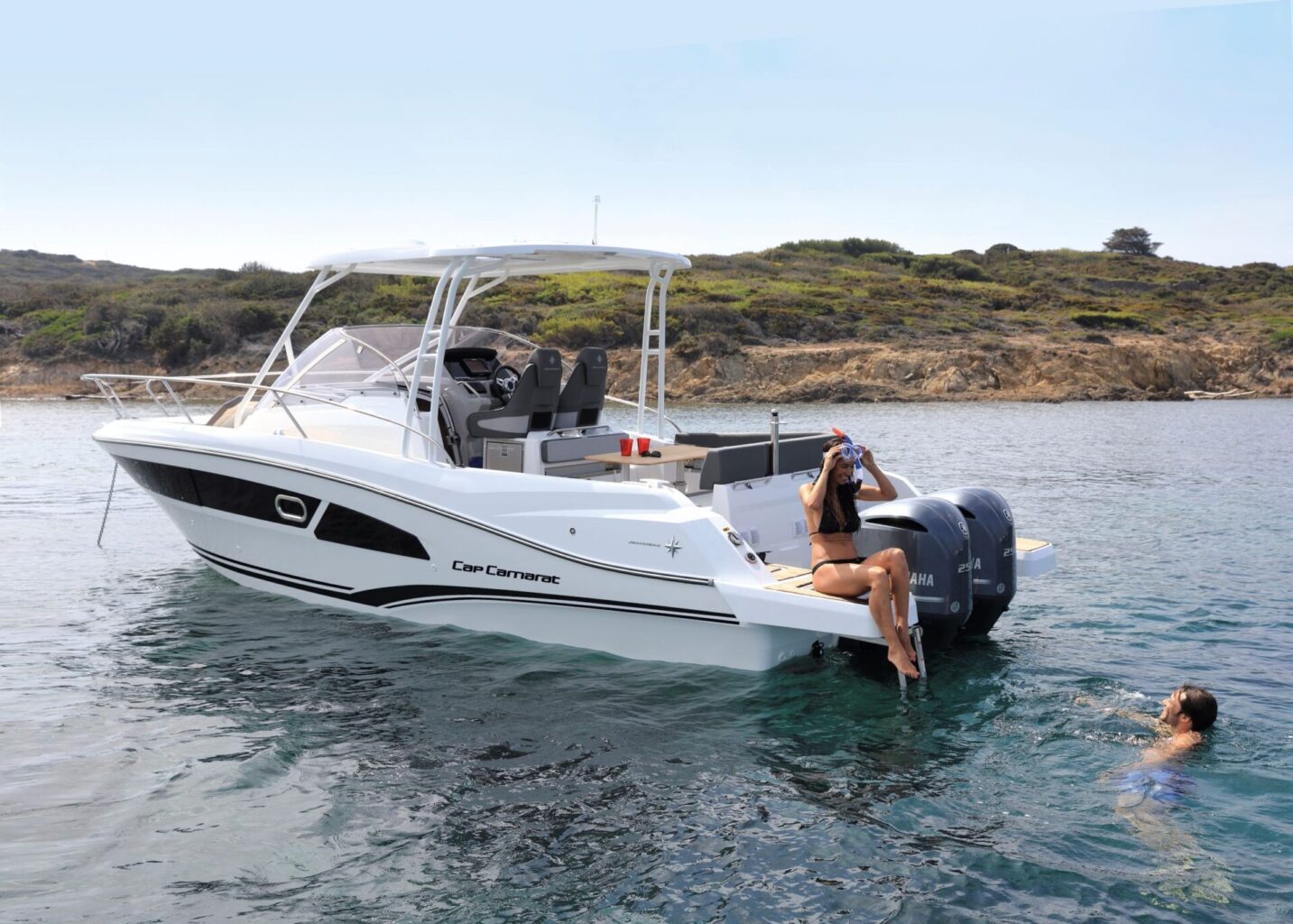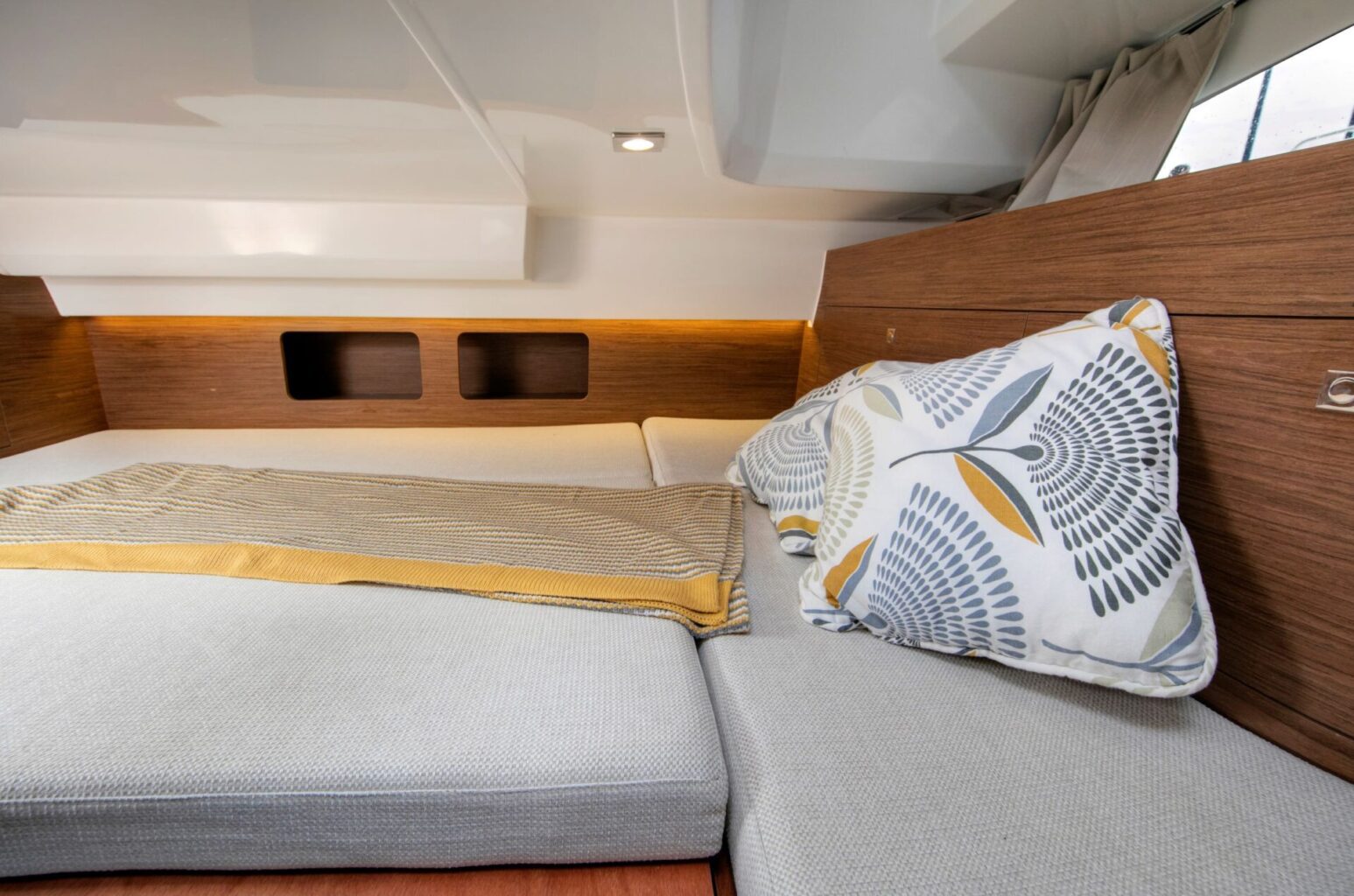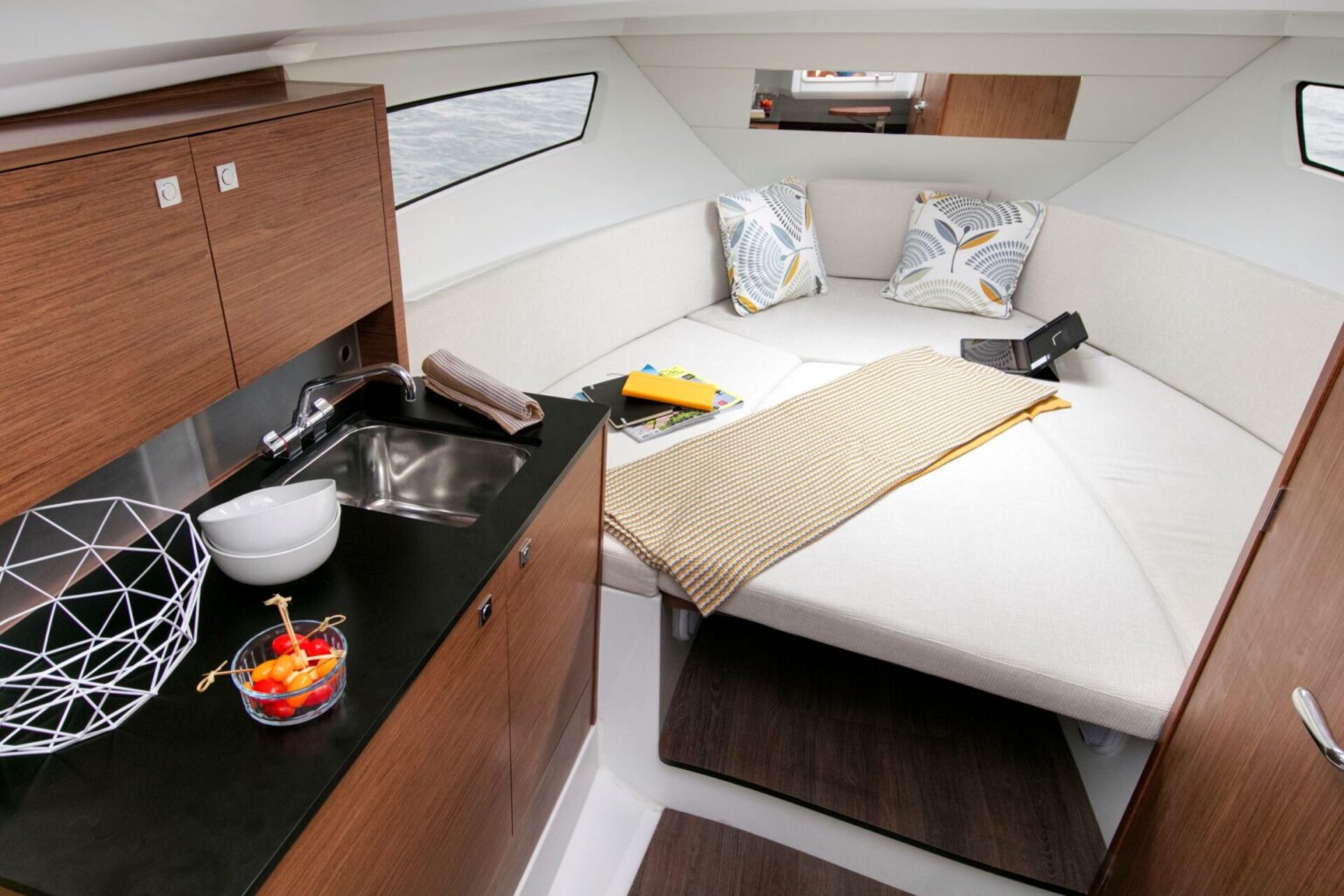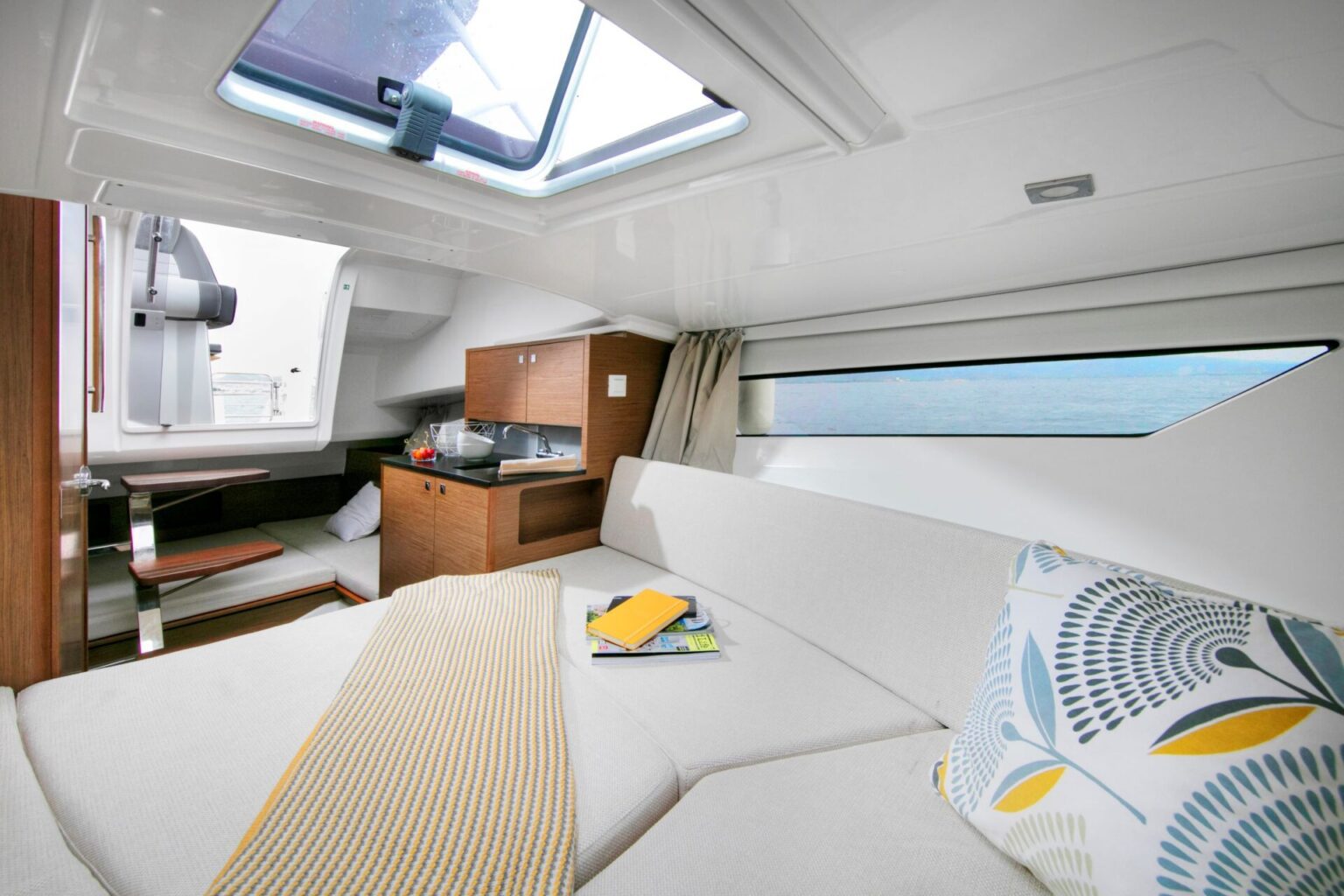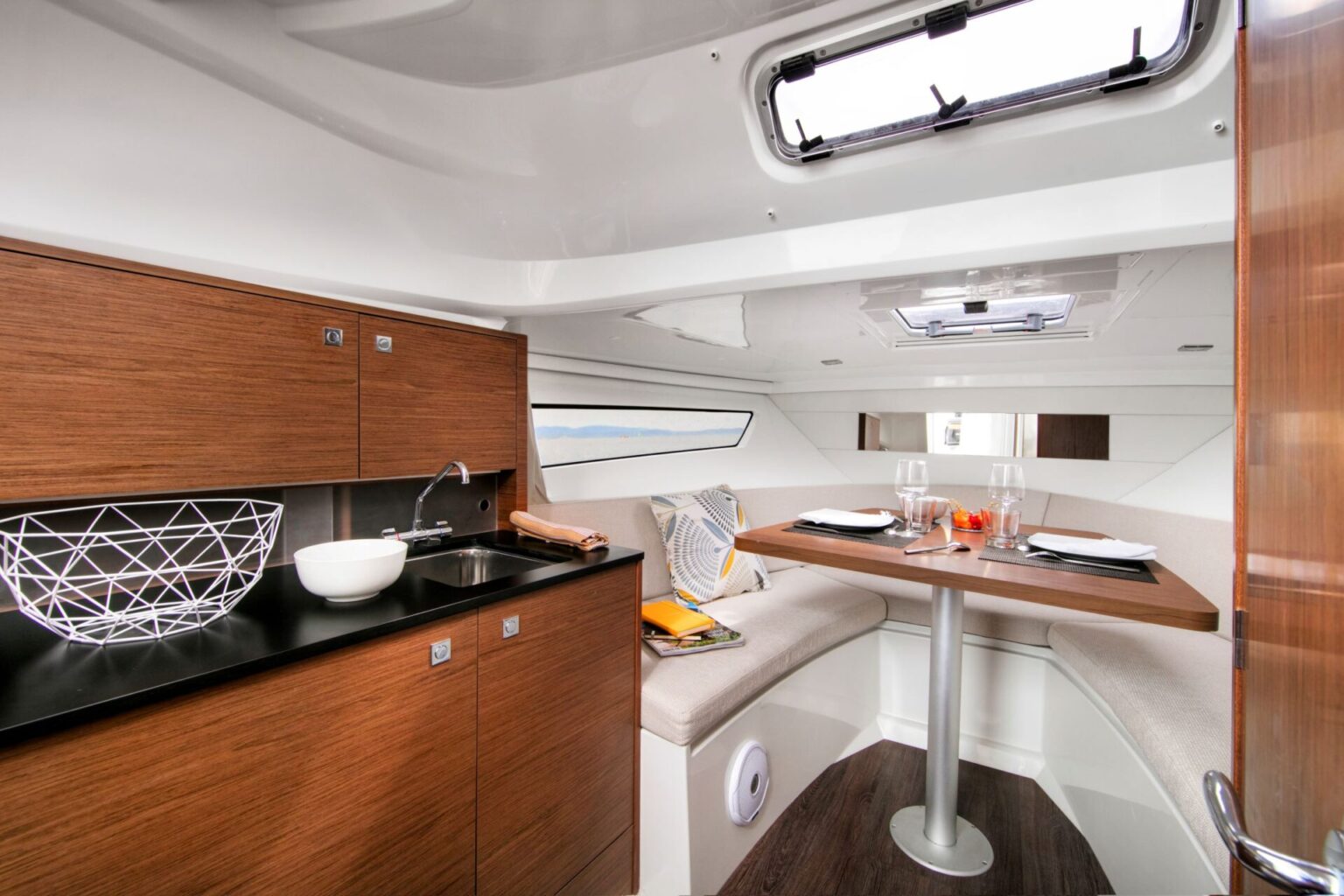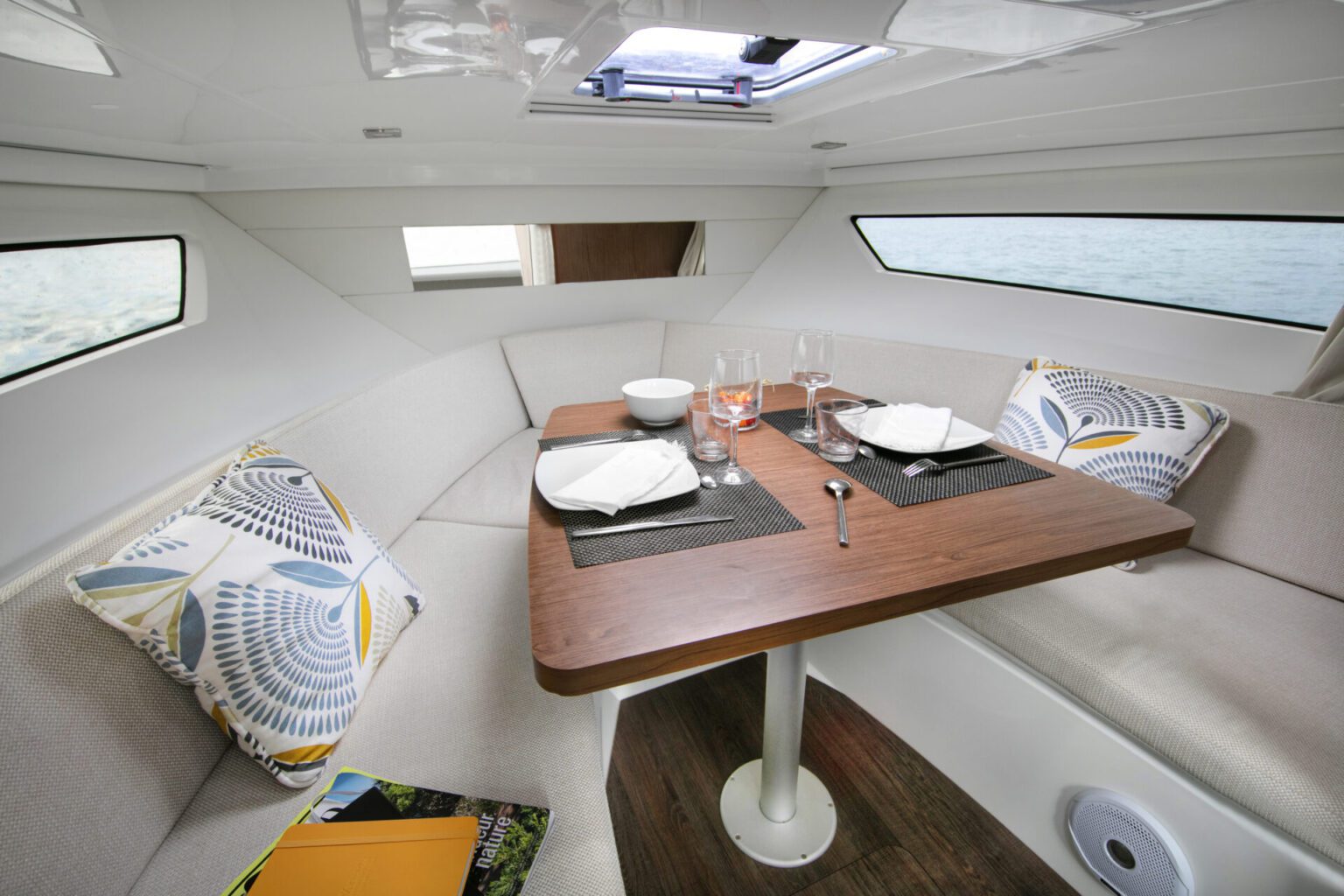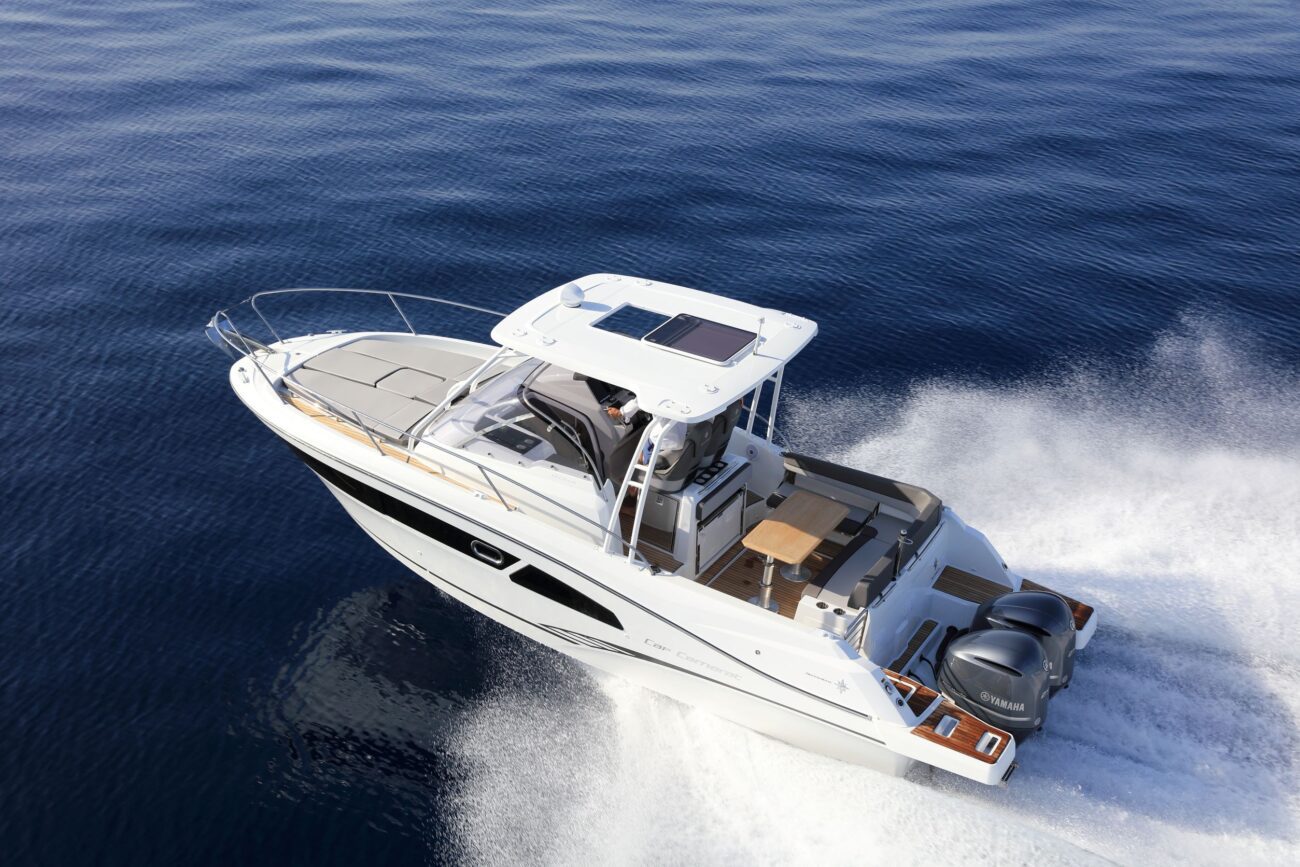 Contact us for more imformation
We are here for you.
Feel free to contact us by phone or by the contact form.
+972-9-9548548
Call us
General Information
Manufacturer JEANNEAU Boats
Model CAP CAMARAT 9.0WA
Liscence Motor boat for coastal sailing with no power limit

Sizes
Length 8.6 M / 28.3 FT
Beam 2.98 M / 9.9 FT
Weight 2,487 Kg
General Information
Engine power 1 X 350 HP / 2 X 250 HP
Fuel Tanks 2 X 200 L
Accessories
CABIN
SEANAPPS Technology on board
---