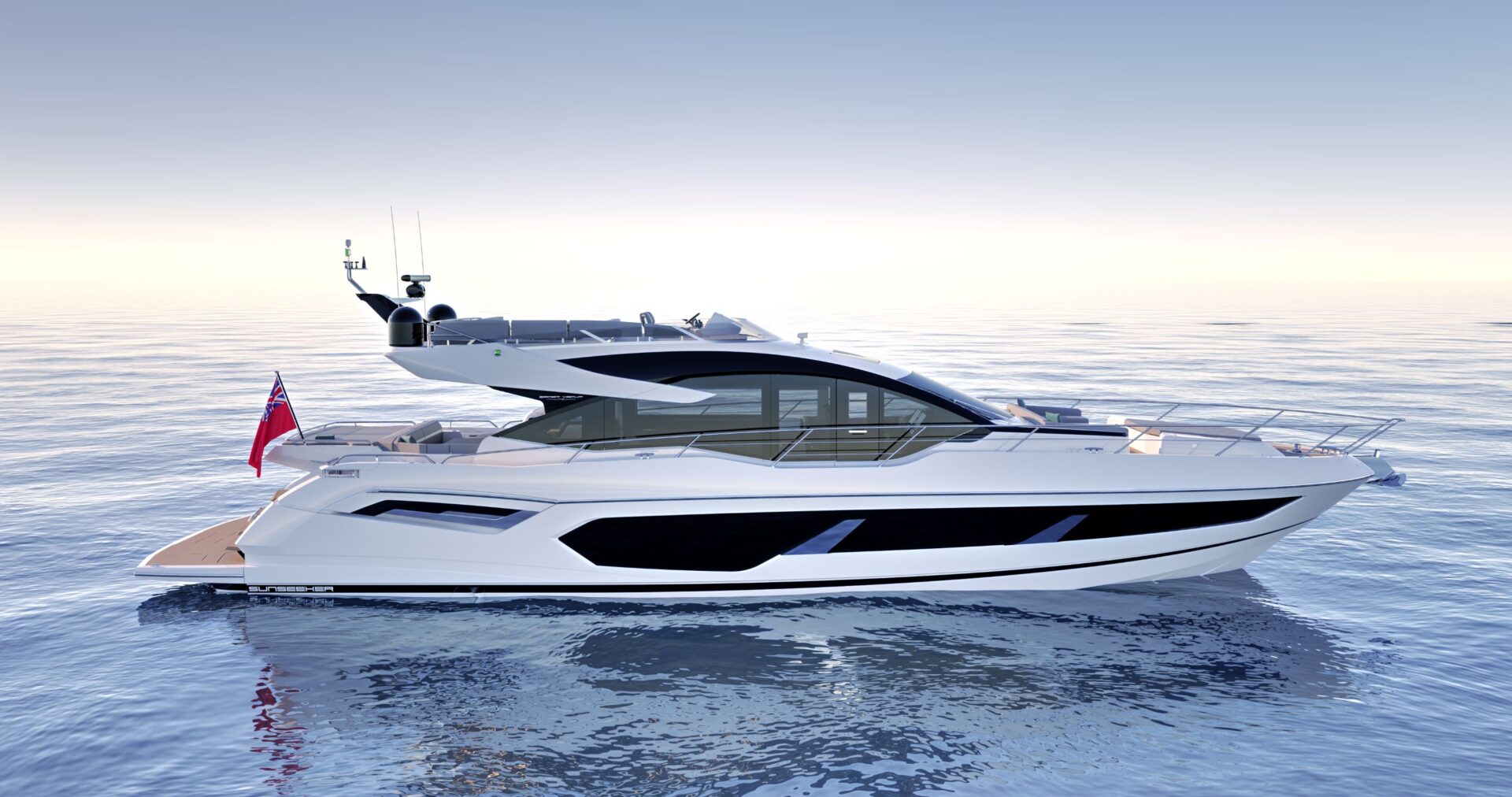 קונספט עיצובי המאזן בין ארכיטקטורה יפה לפונקציונליות. יאכטה בעלת פרופיל ספורטיבי ונמוך יותר לעומת קודמיה, בזכות עיצוב חדש של ה-Flybridge. ירכתיים סימטריים עם עיצוב חדשני של דלת גאראג' לסירת דינגי המספקת סגנון ופונקציונליות אלגנטיים. דלת הקוקפיט האחורי נשלפת לחלוטין ומאחדת את החלל החיצוני והפנימי. עיצוב פנים נועז ורהיטים עכשוויים עשויים מעץ, קרבון ונירוסטה, מוארים עם תאורת אווירה הניתנת לעמעום.
The next generation of Sunseeker Sport Yacht has arrived.
75 SPORT YACHT, the new model for 2023 brings striking exterior features, modular furniture configurations and a contemporary interior finish deliver an exciting yacht reaching speeds of up to 40 knots. Lower accommodation spans three cabins with an optional fourth Pullman cabin in place of the lower deck saloon, which provide sleeping accommodation for up to eight guests and two crew. Newly shaped exterior flybridge upholstery lowers the overall profile of the Sunseeker 75 Sport Yacht. Symmetrical stern with innovative garage door design delivers rakish styling and functionality. Fully retractable aft cockpit door unites the exterior and interior space. Bold interior styling and contemporary furniture crafted from wood, carbon fibre and stainless steel, illuminated with dimmable mood lighting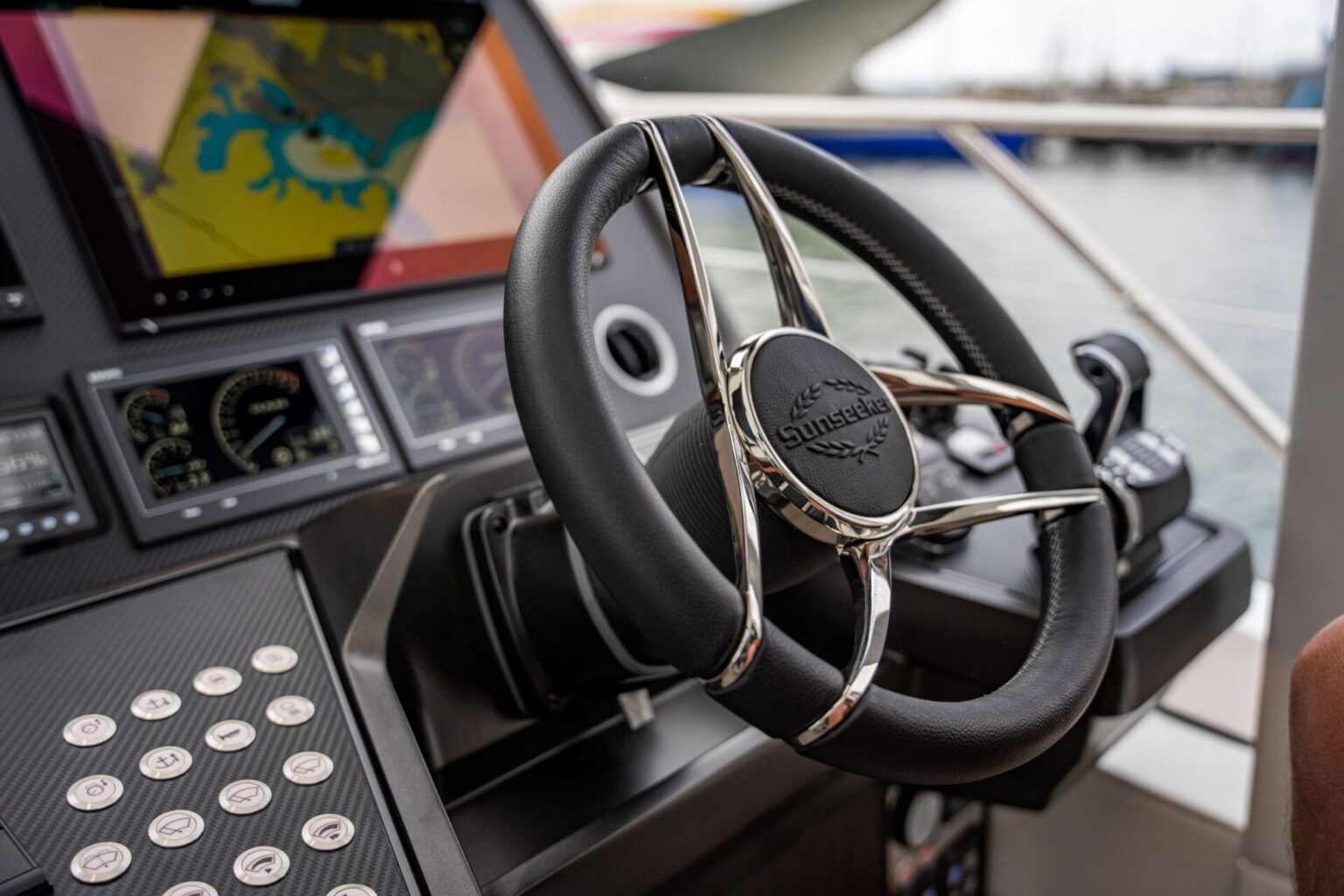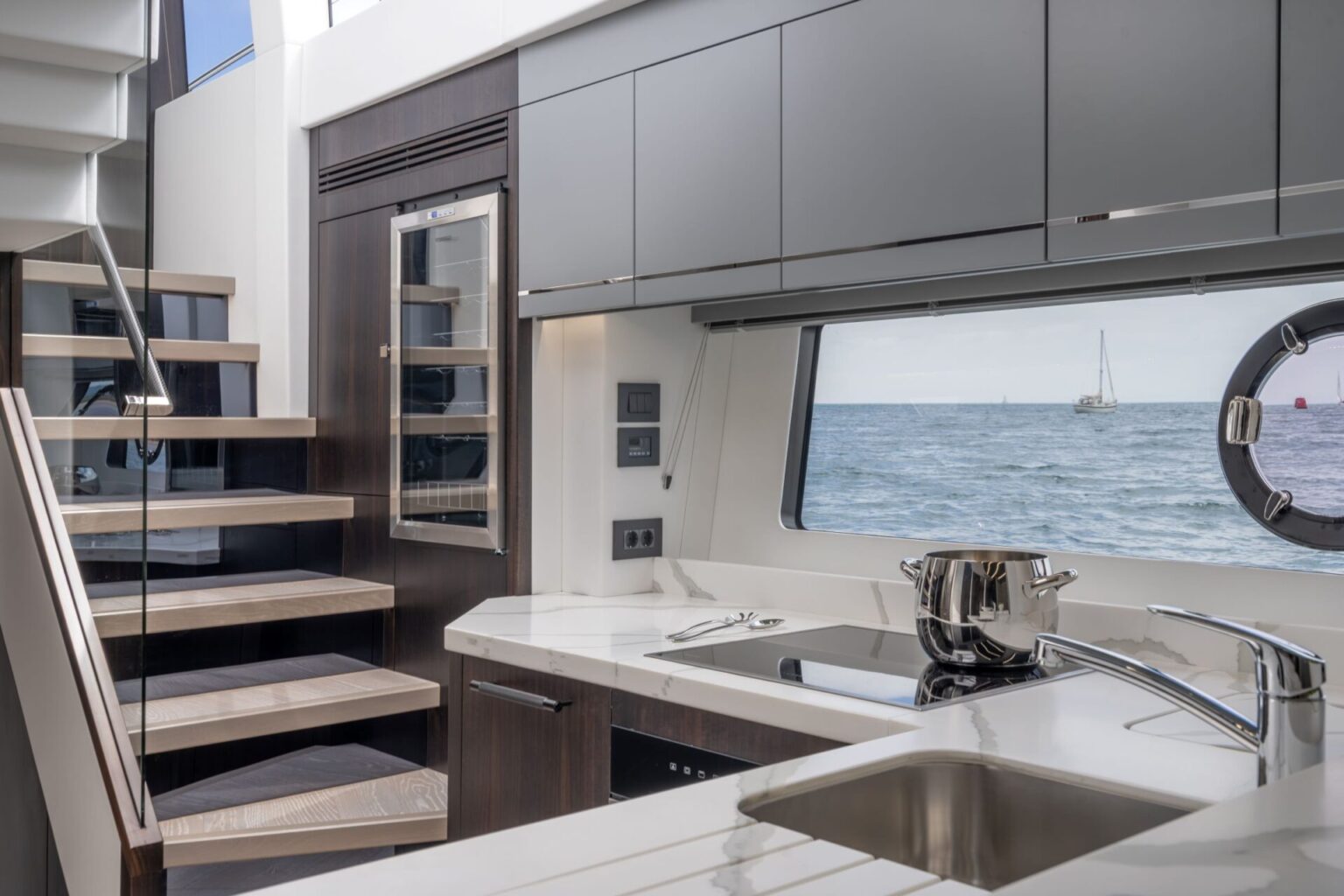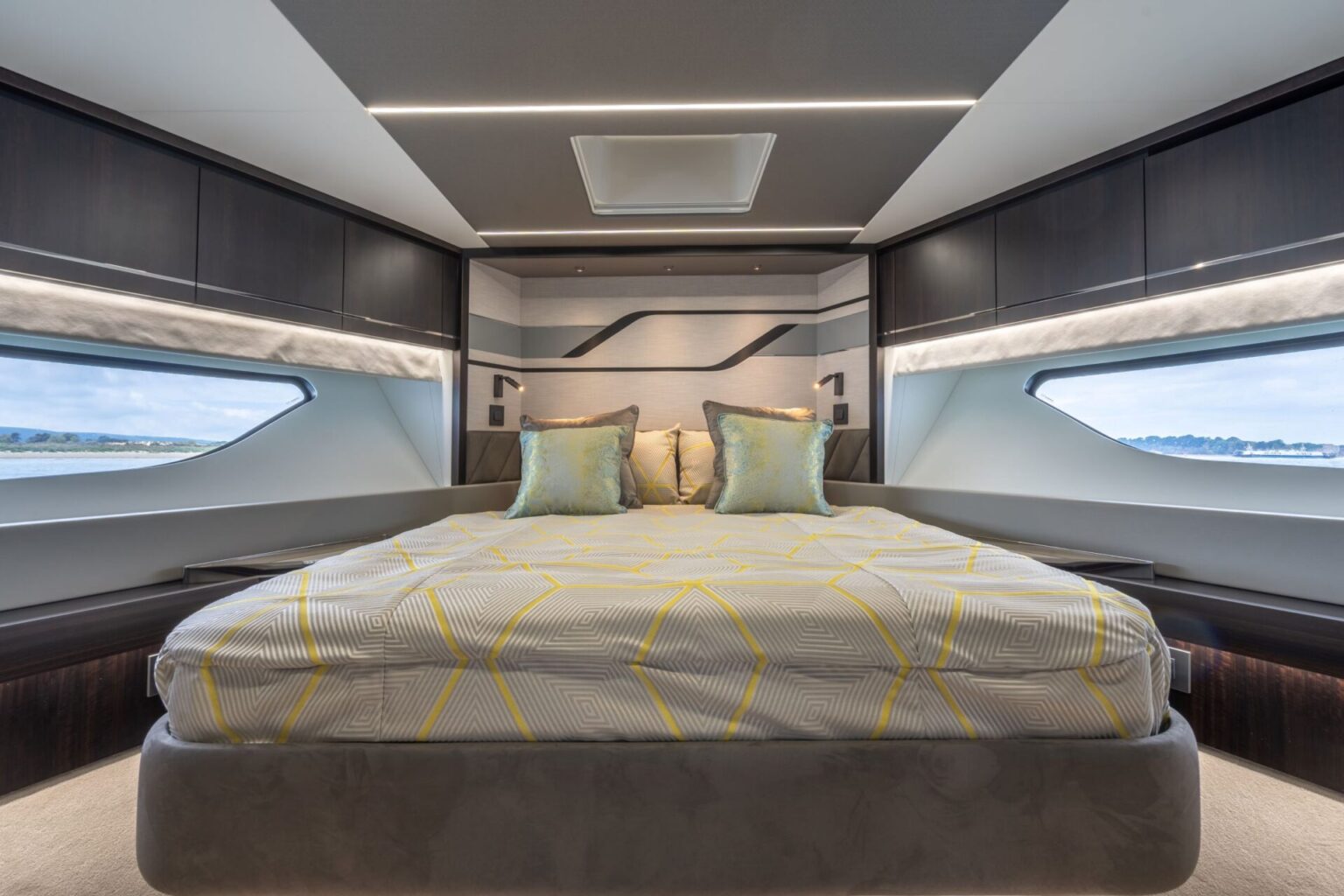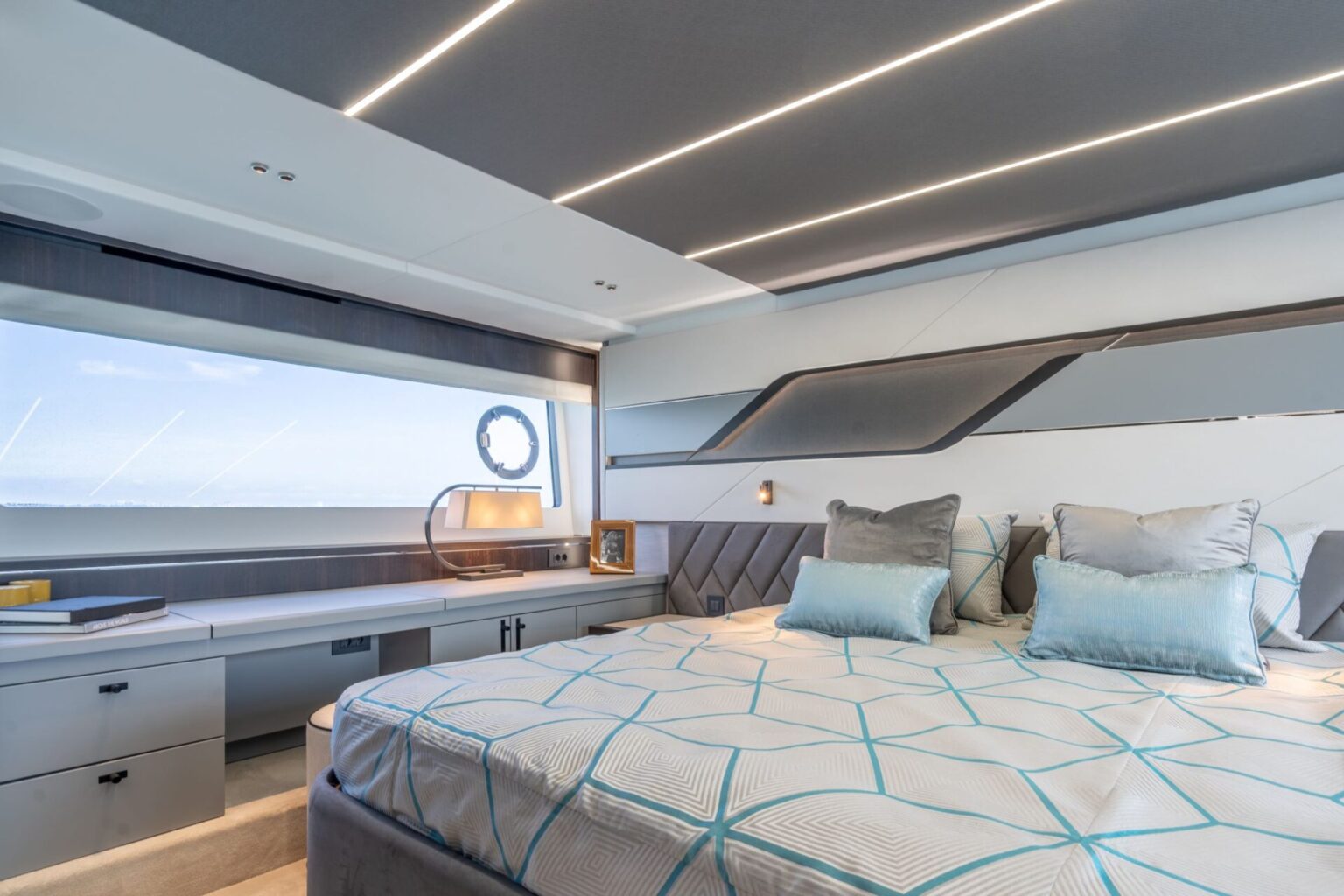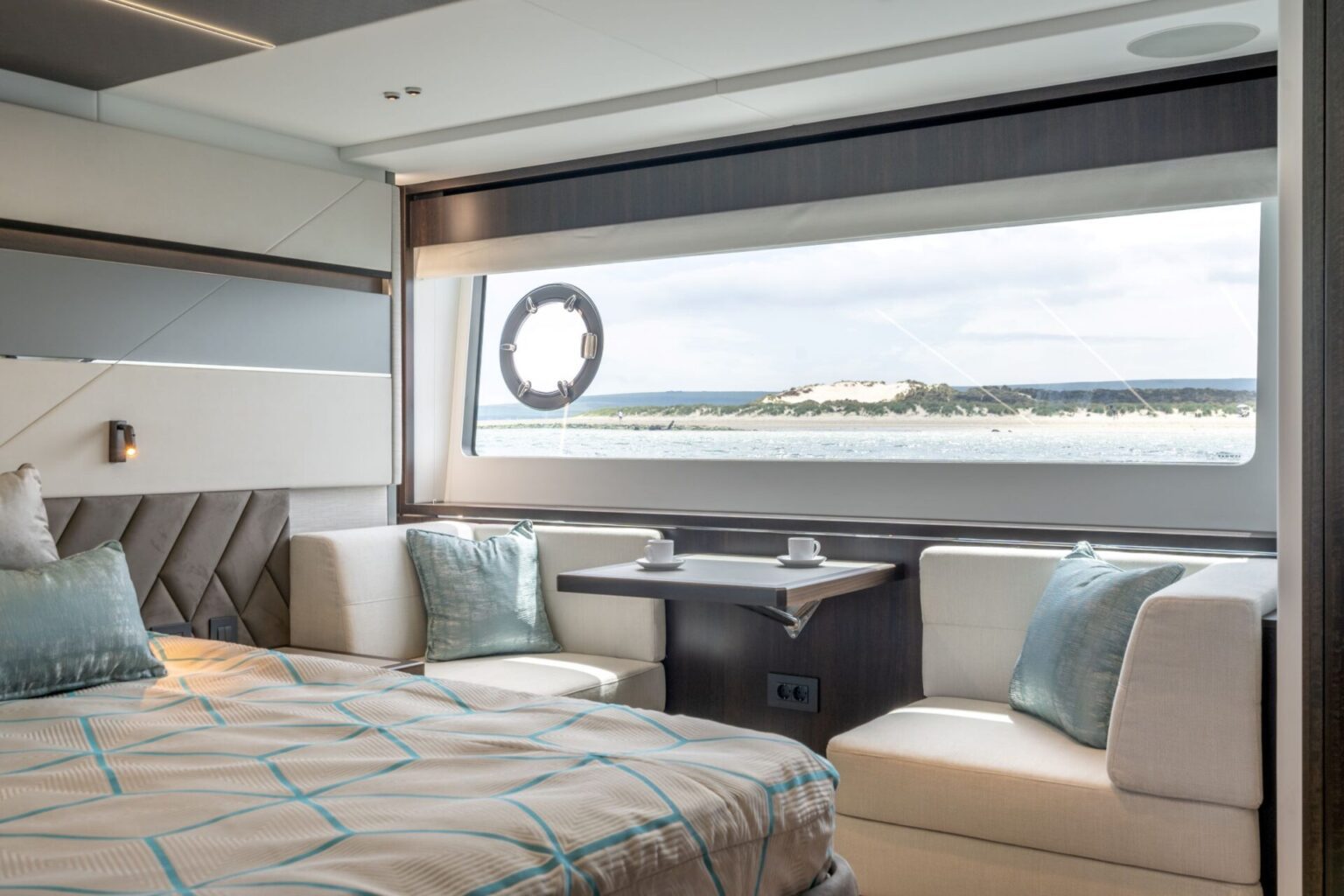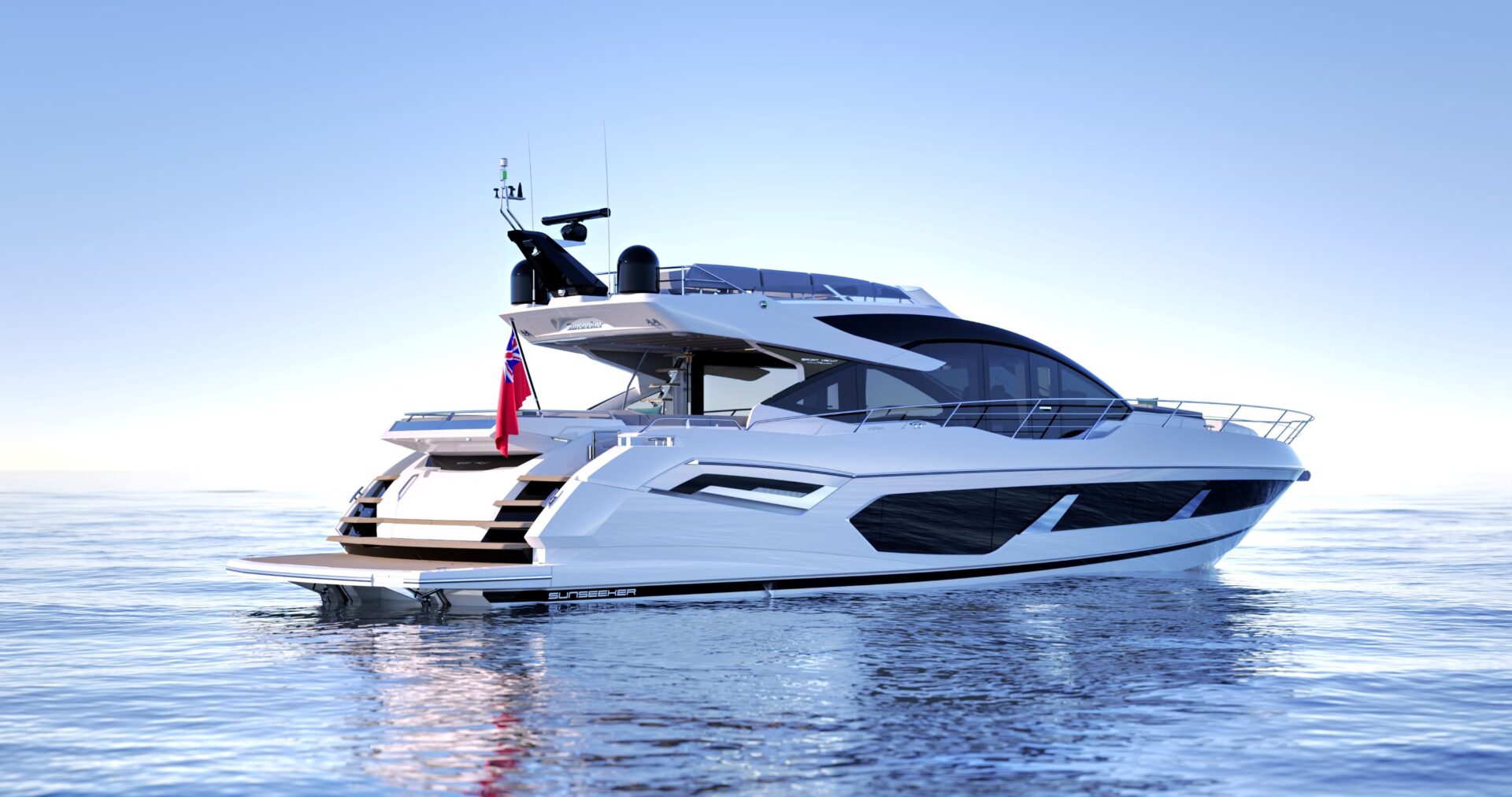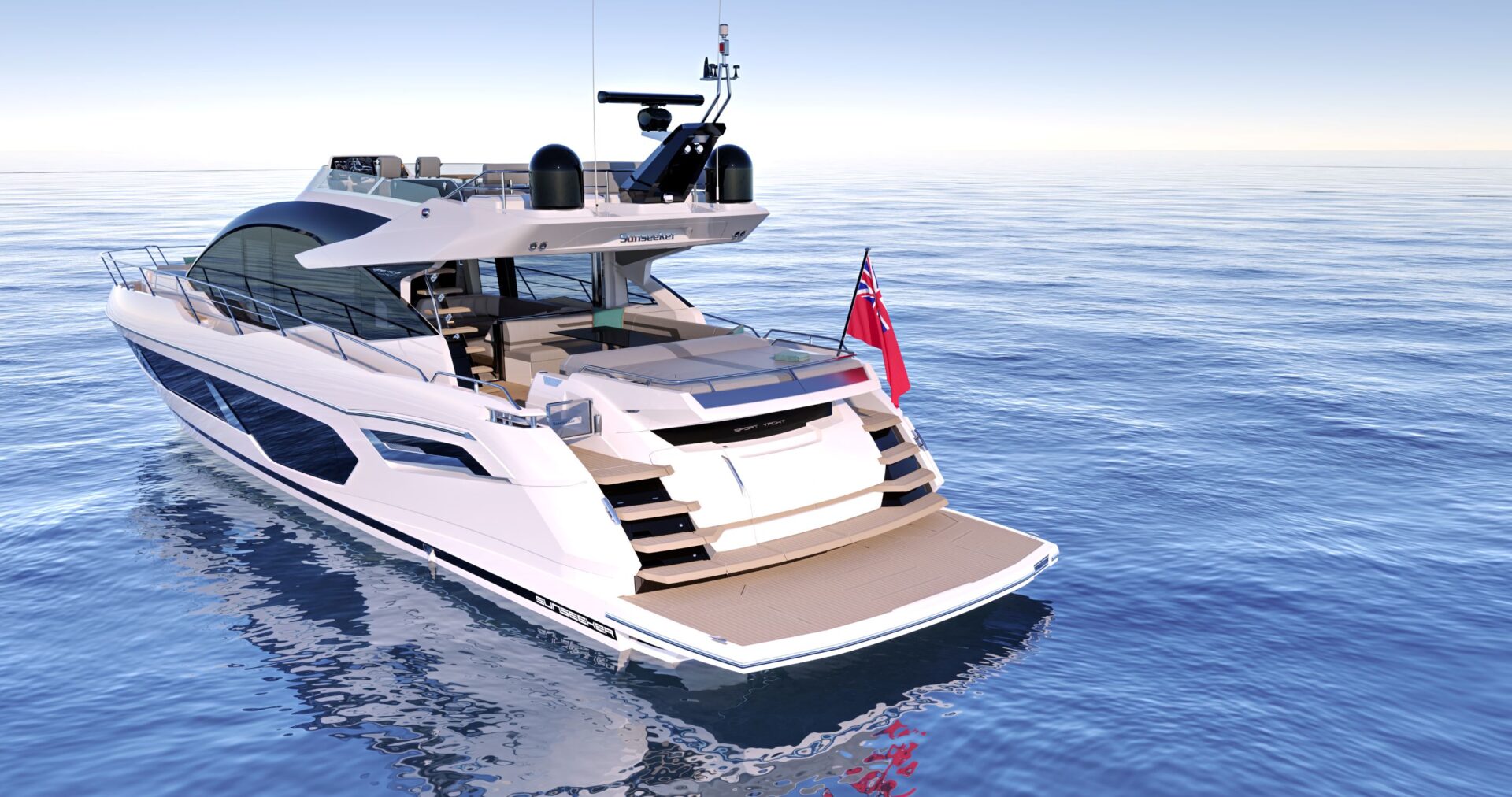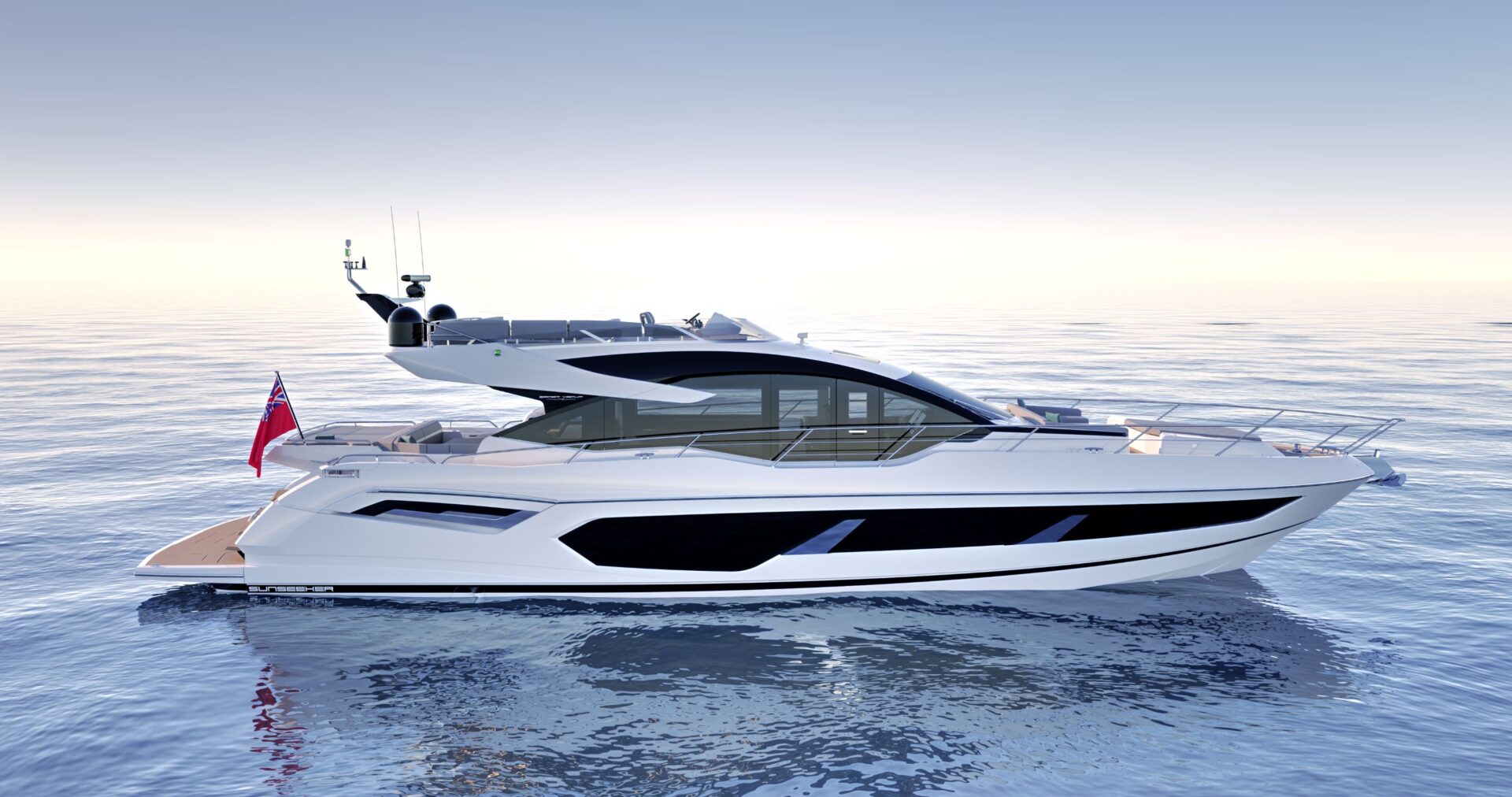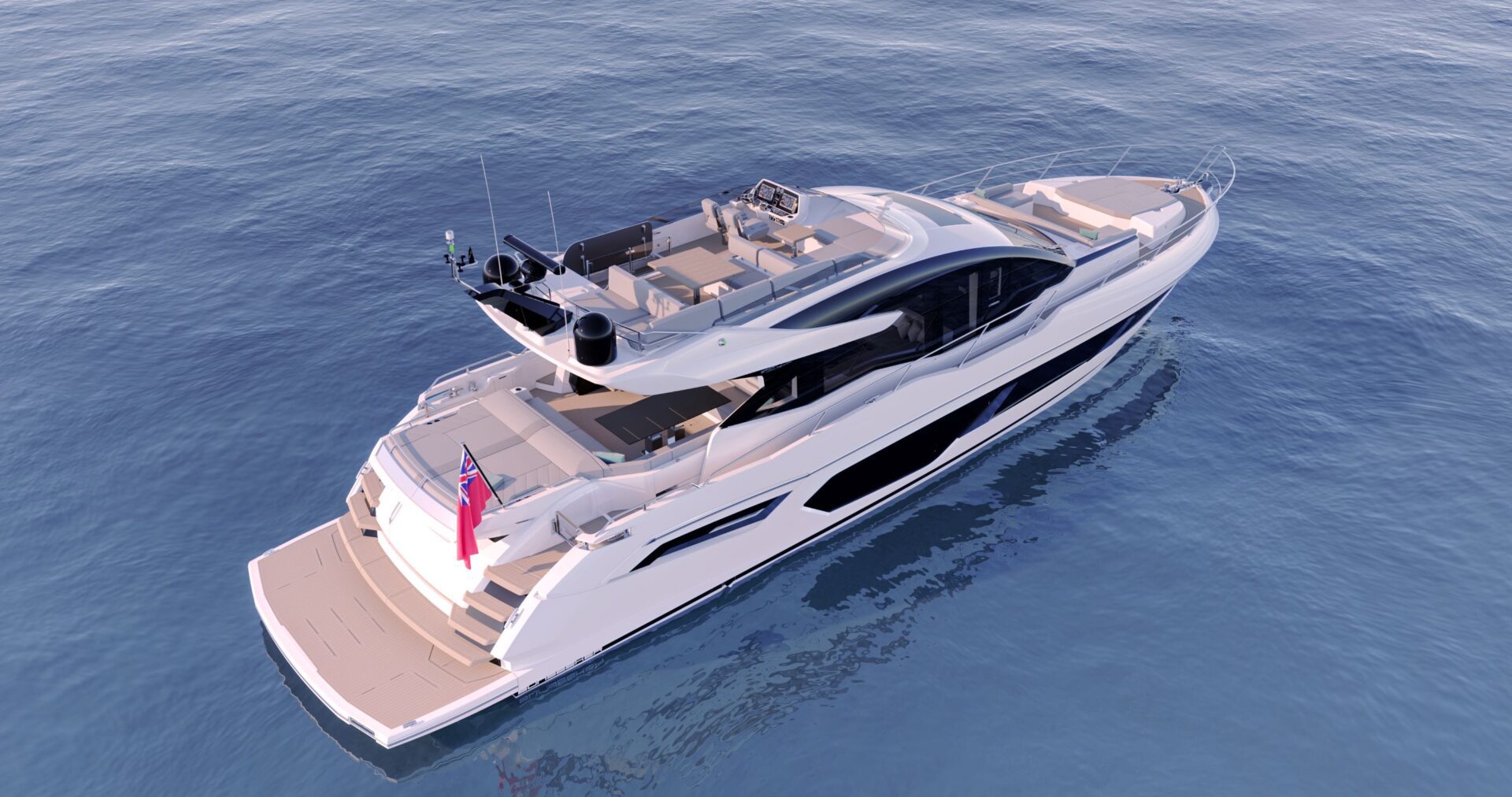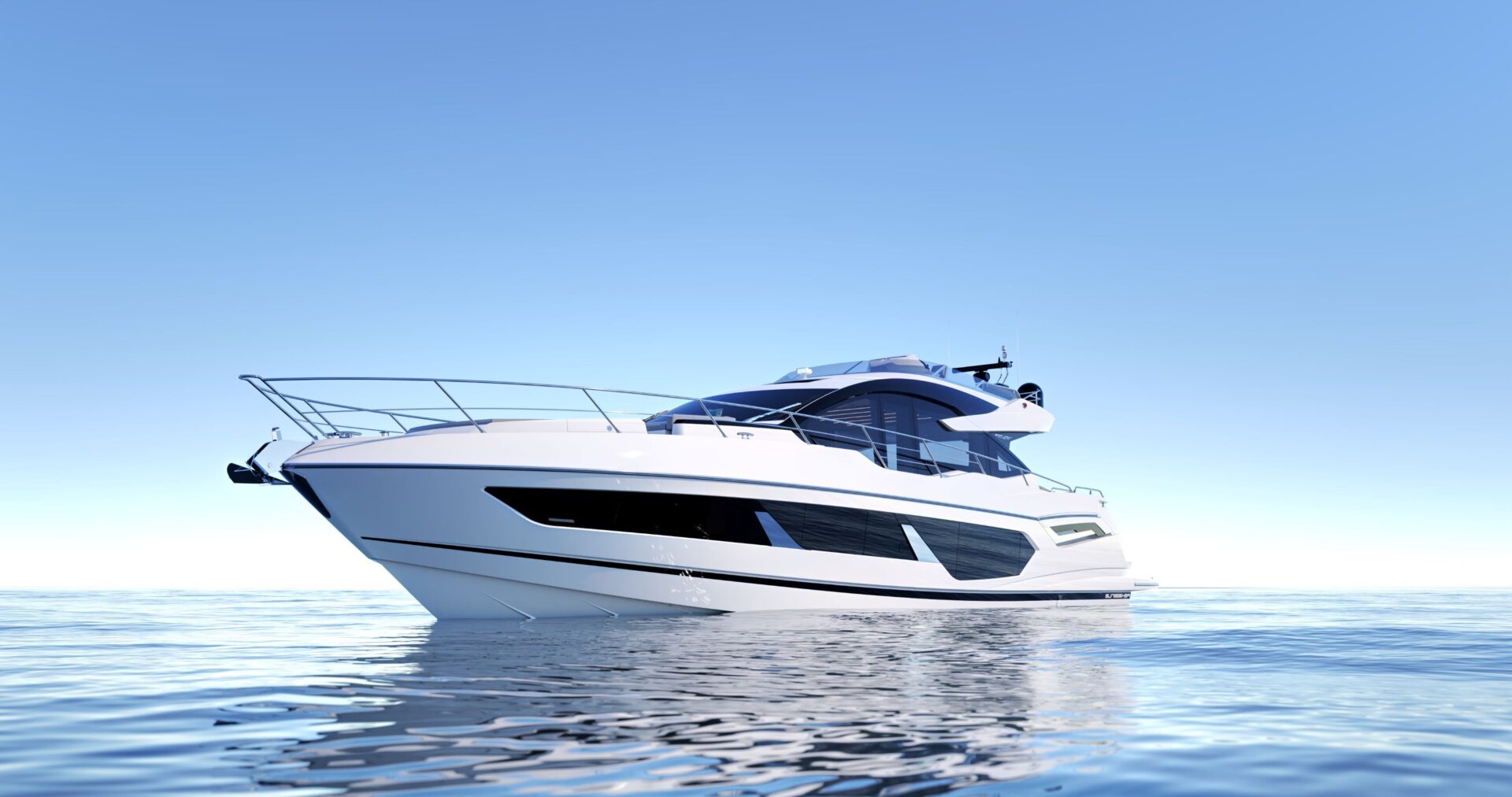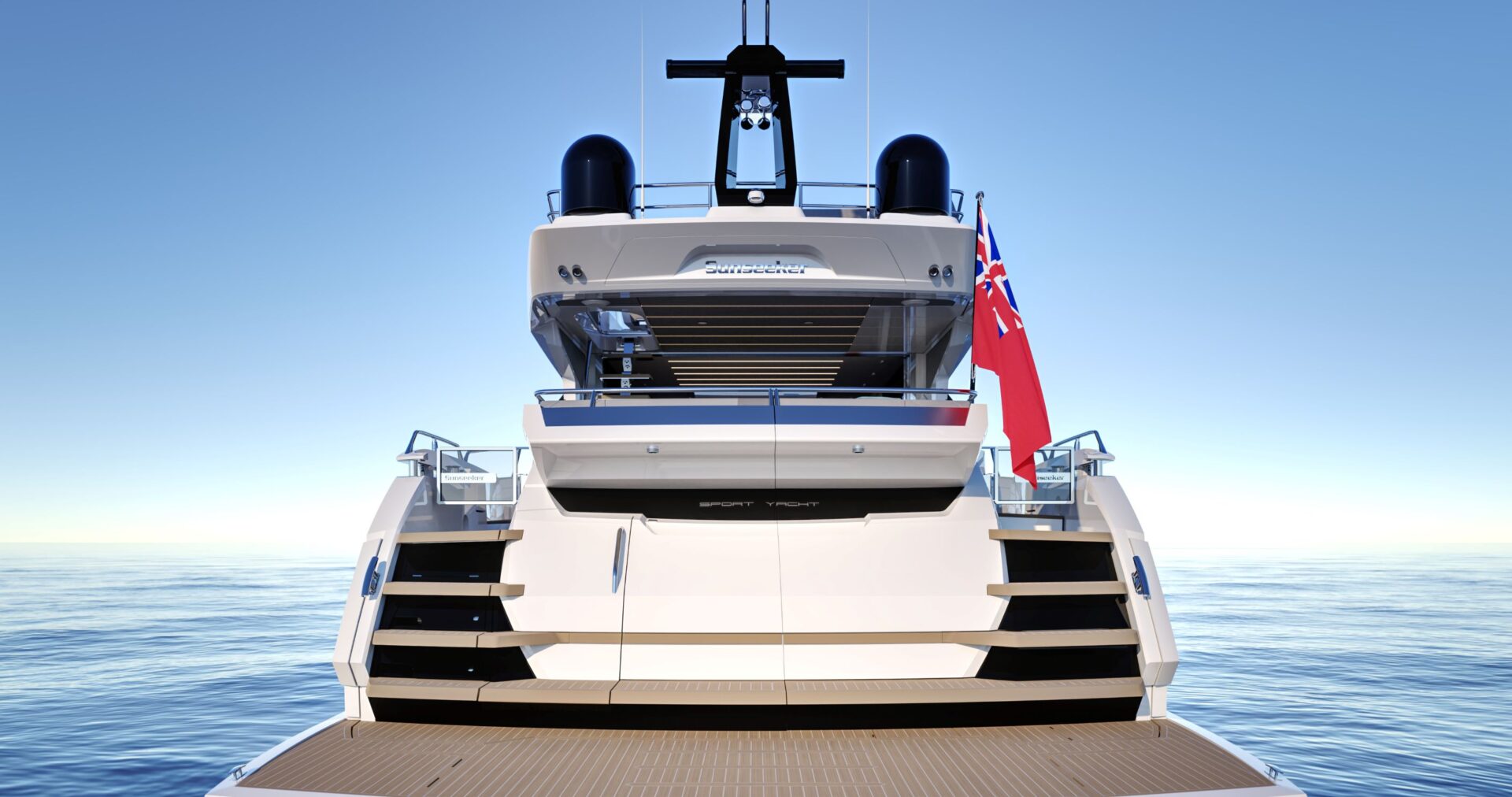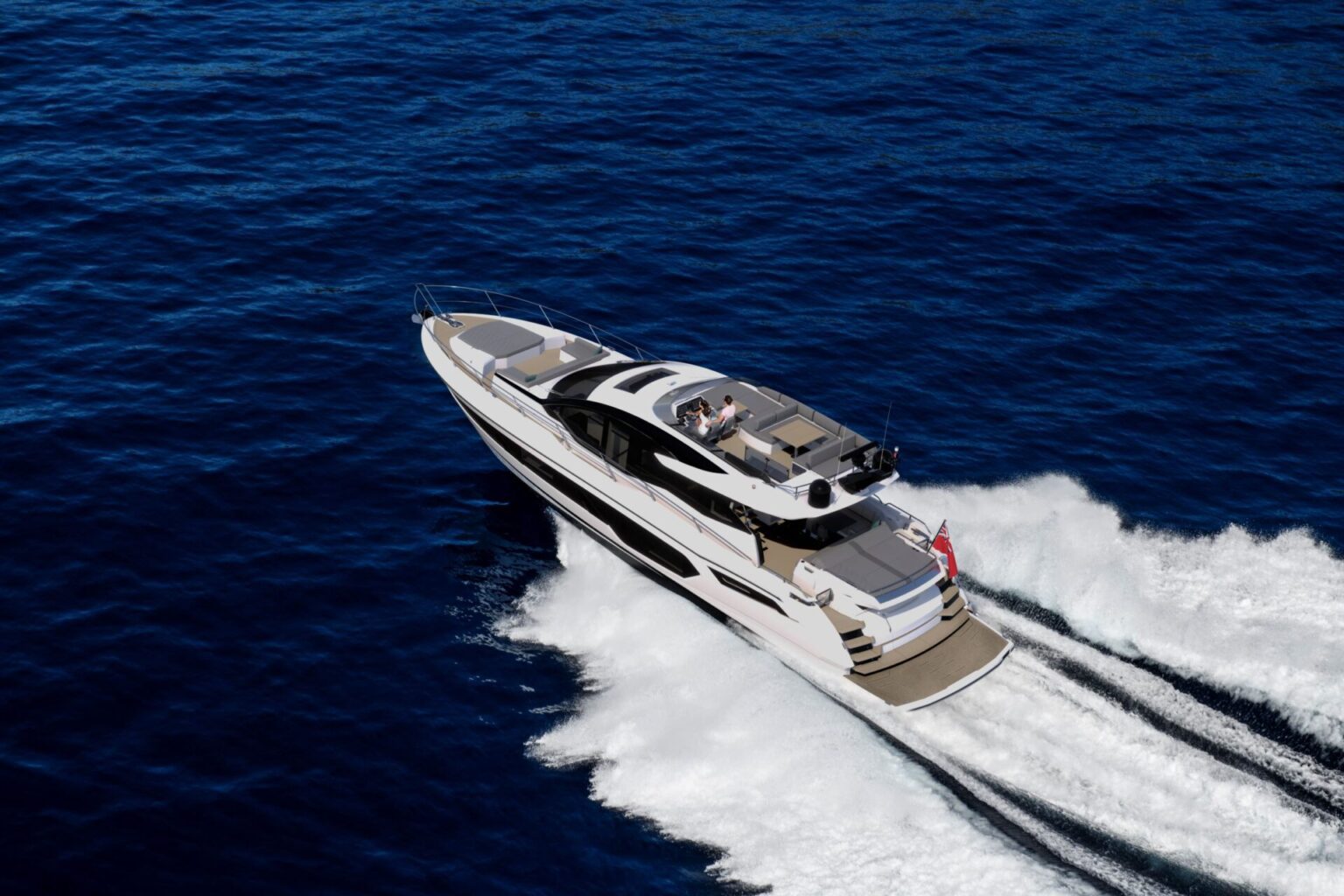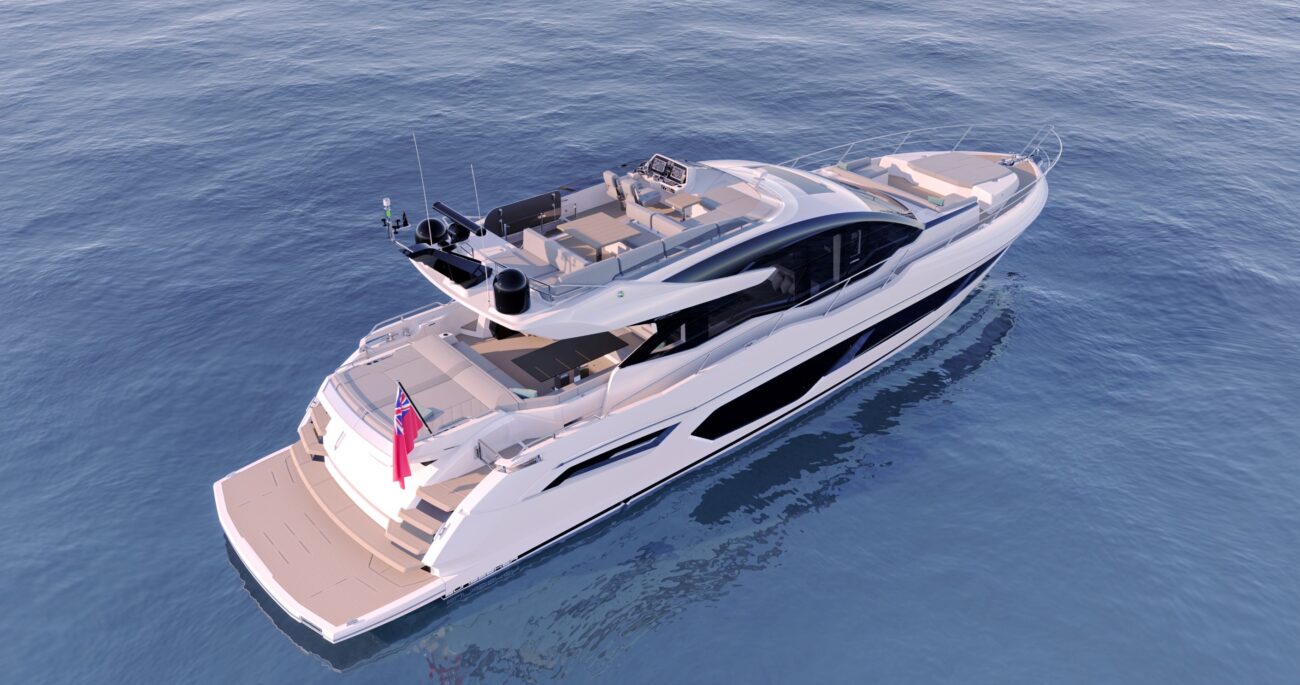 Contact us for more imformation
We are here for you.
Feel free to contact us by phone or by the contact form.
+972-9-9548548
Call us
General Information
Manufacturer Sunseeker
Model 75 SPORT YACHT
Liscence Sailing license

Sizes
Length 23.06M / 75.8FT
Beam 5.38M / 17.8FT
Depth 1.87M / 6.2FT
General Information
Engine MAN V12-1150 or 1900
Engine power UP TO 3,800 PS
Fuel Tanks 4,800 L
Water tanks 800 L
Cabins / Bathrooms
Number of cabins 3/4
Bathrooms & showers 3