With her new visual identity, the 40 immediately stands out.
While faithful to the image of Lagoon's "DNA", a new style is born: an individual, streamlined and accomplished design depicts her large portholes and panoramic view. This creates a refined and high-performance unit, emphasised by the chamfer running from the bow to the stern.
A new generation Lagoon, recognisable at first sight.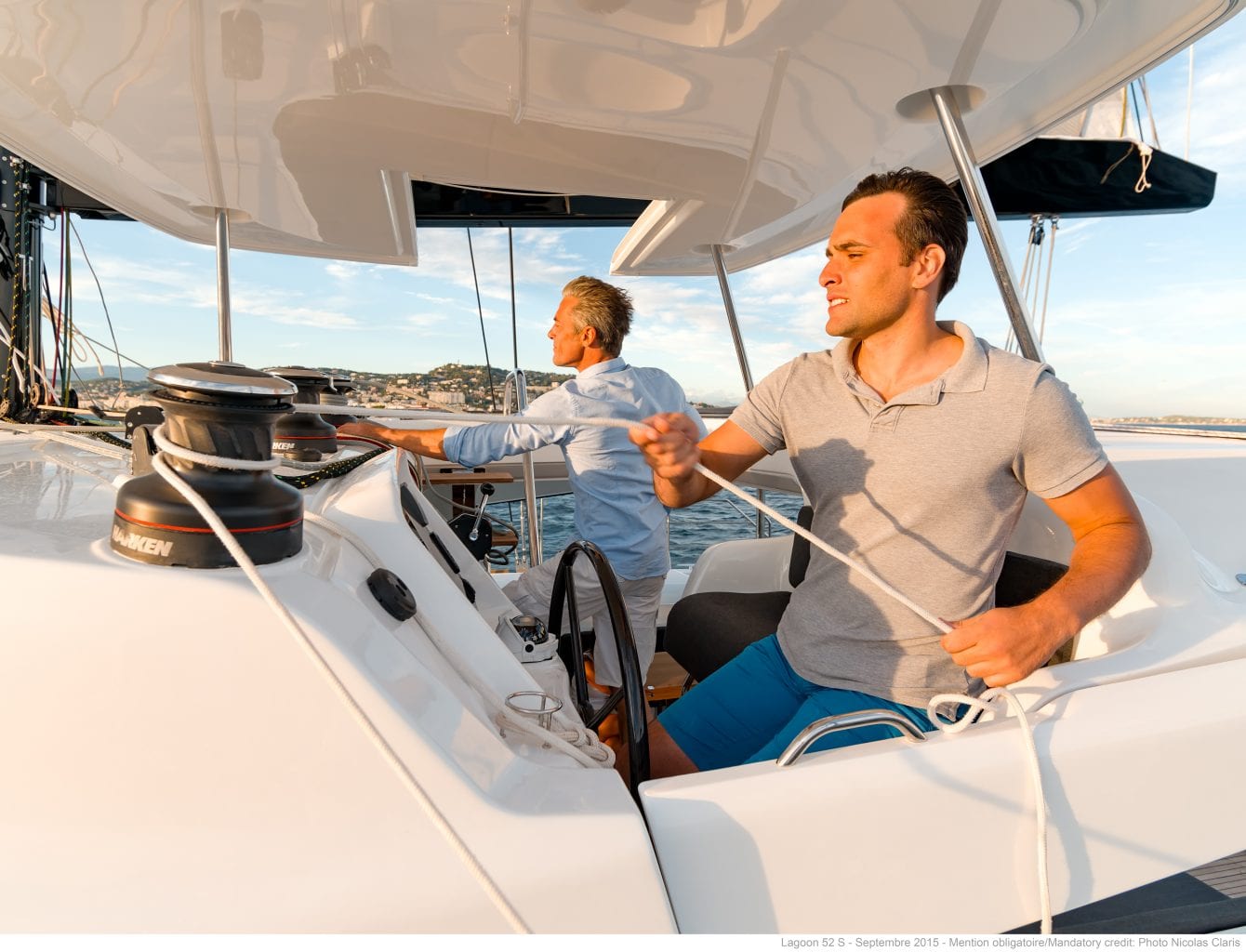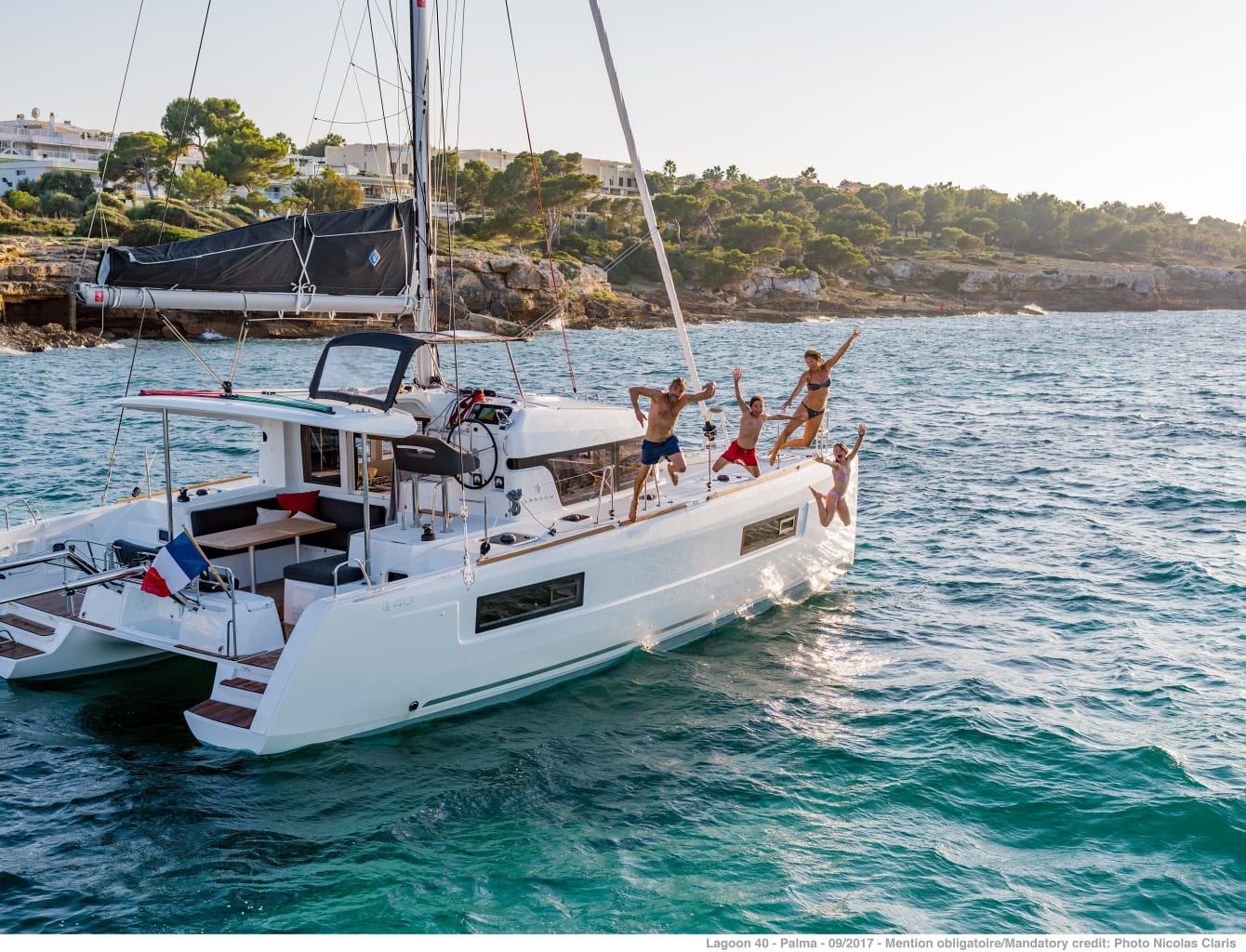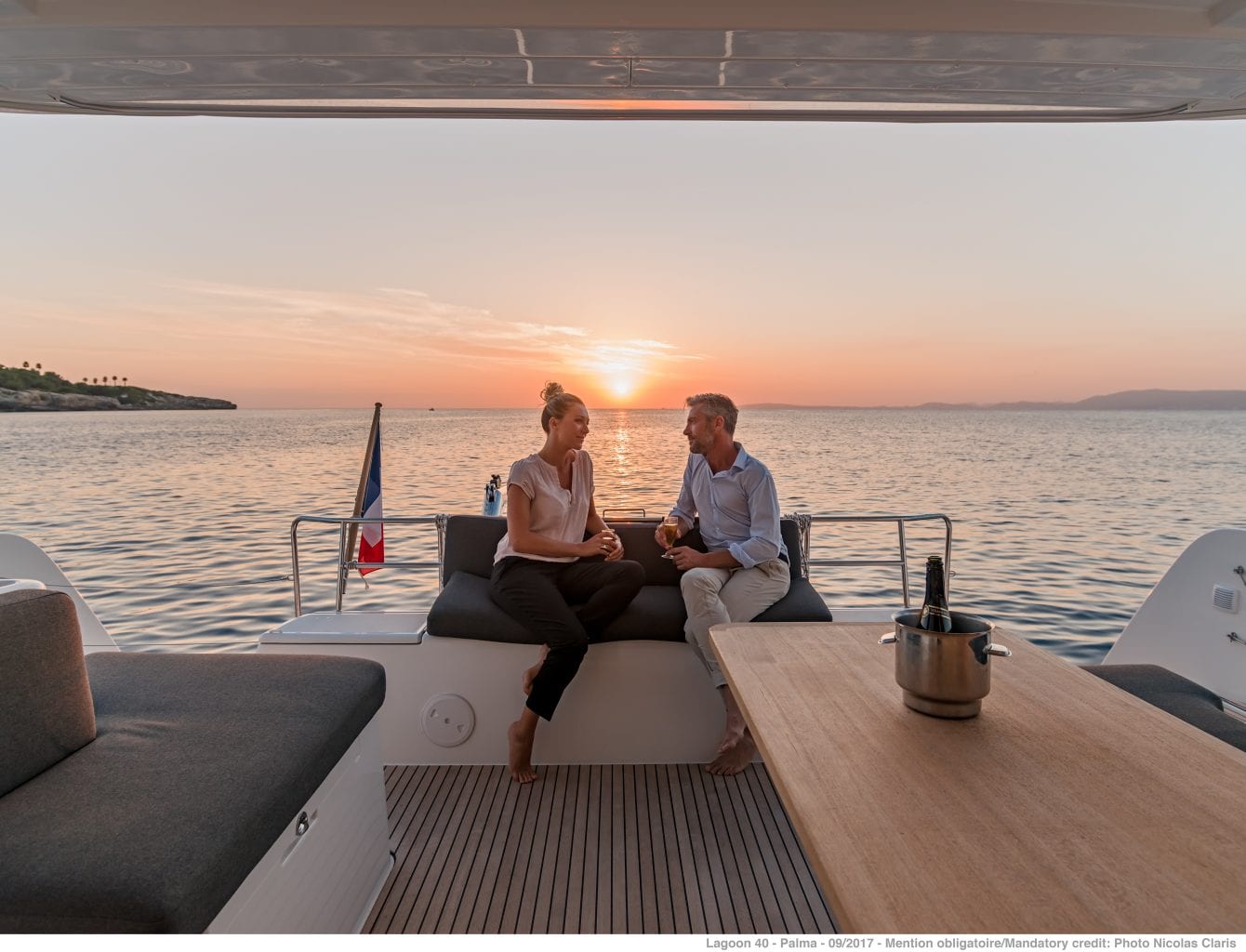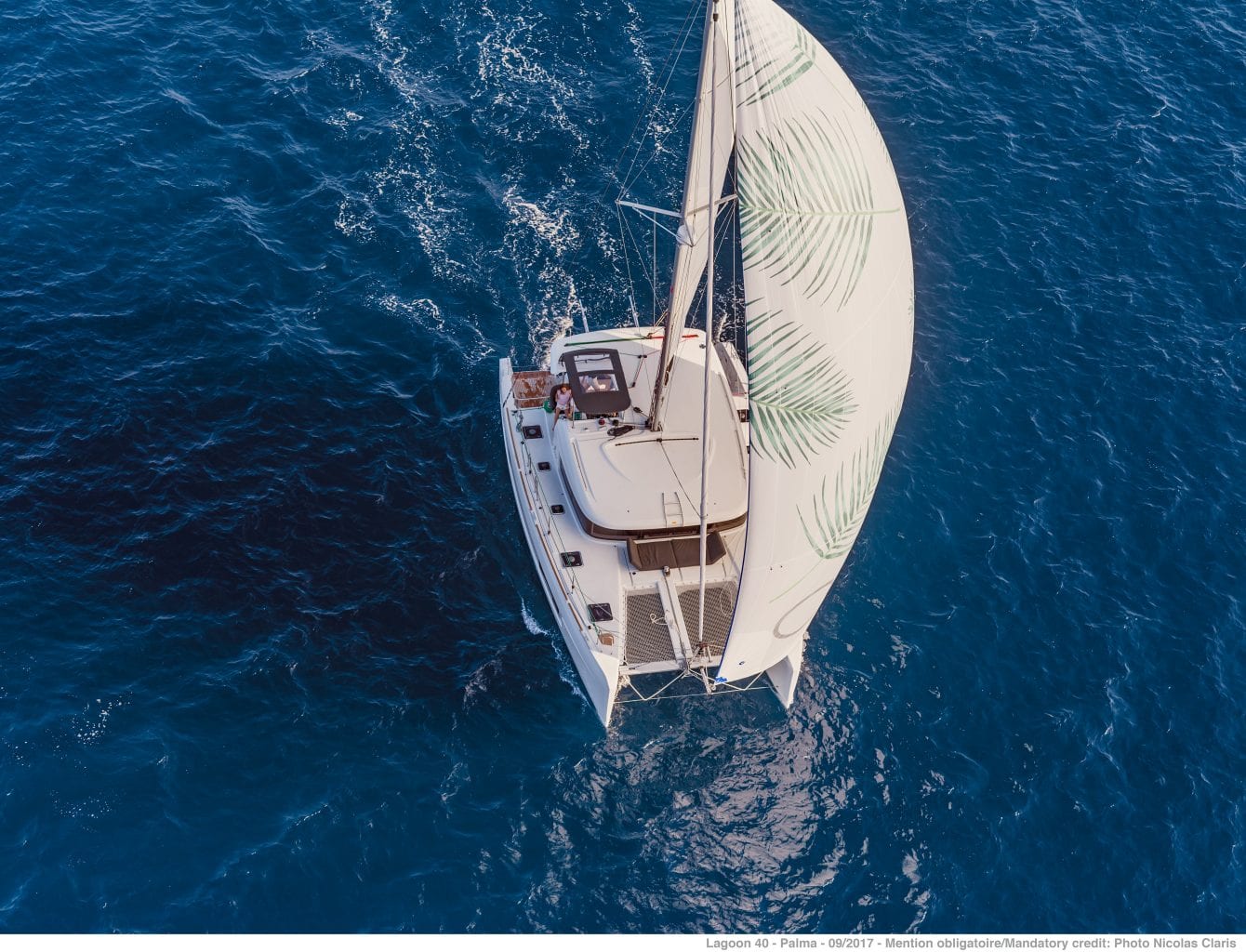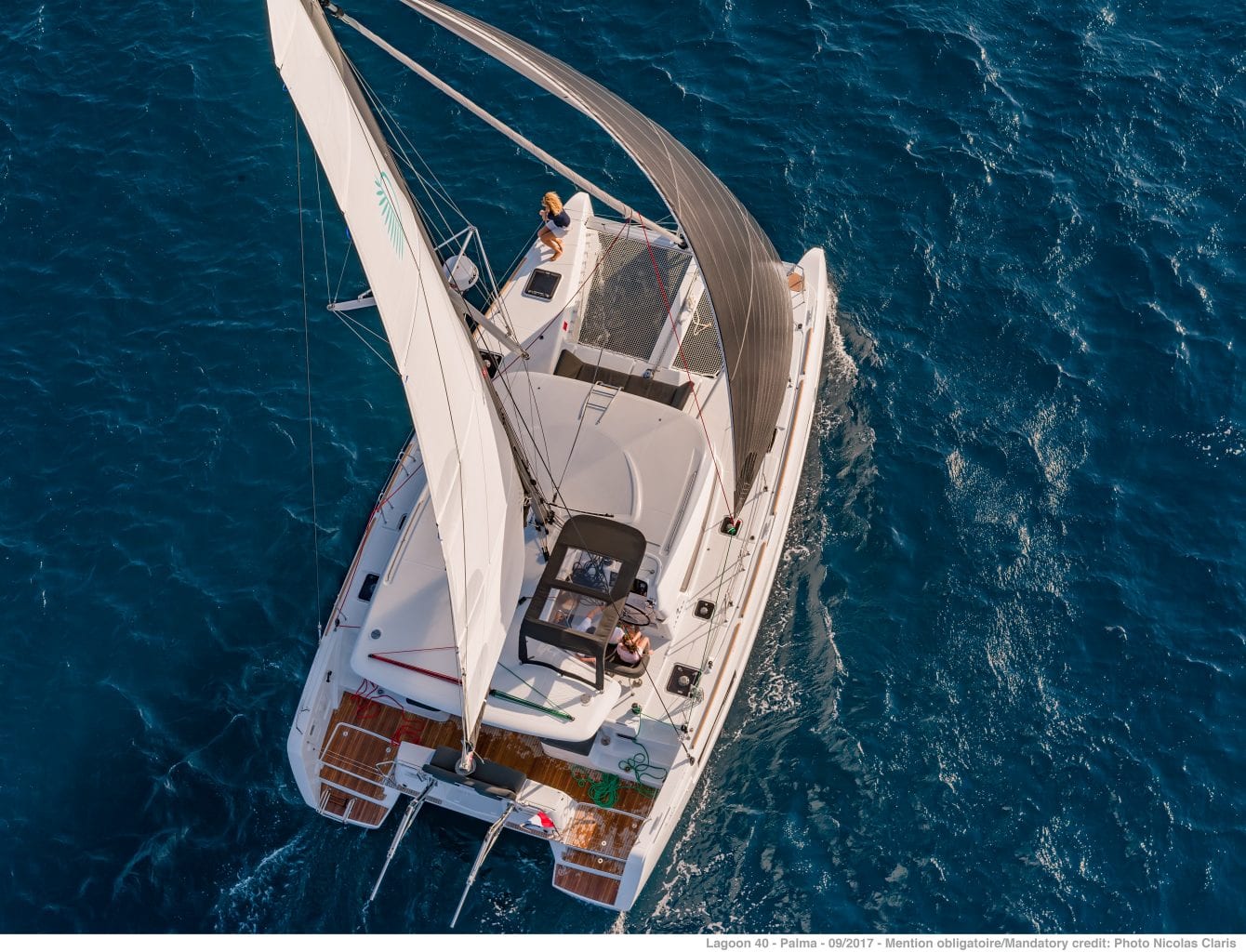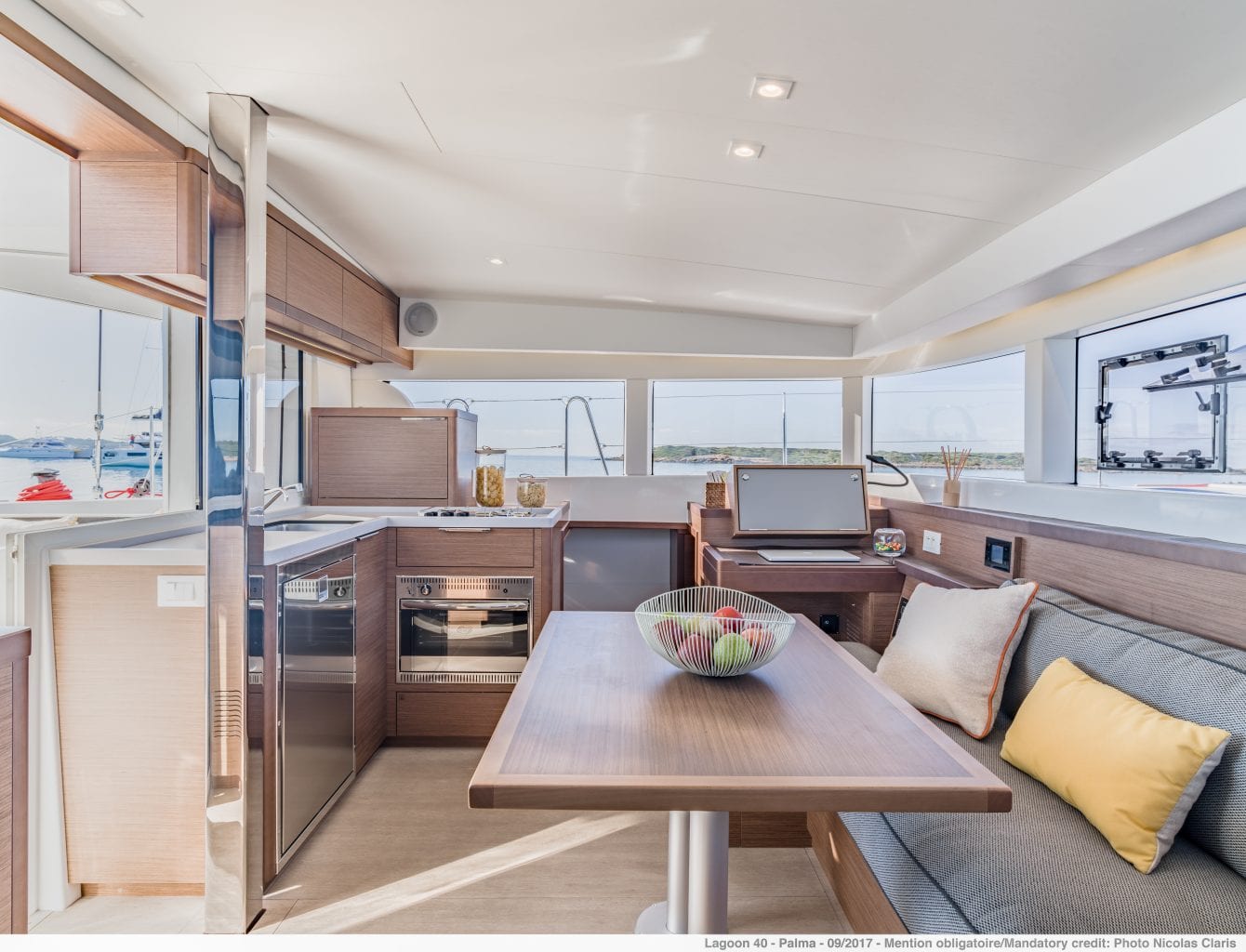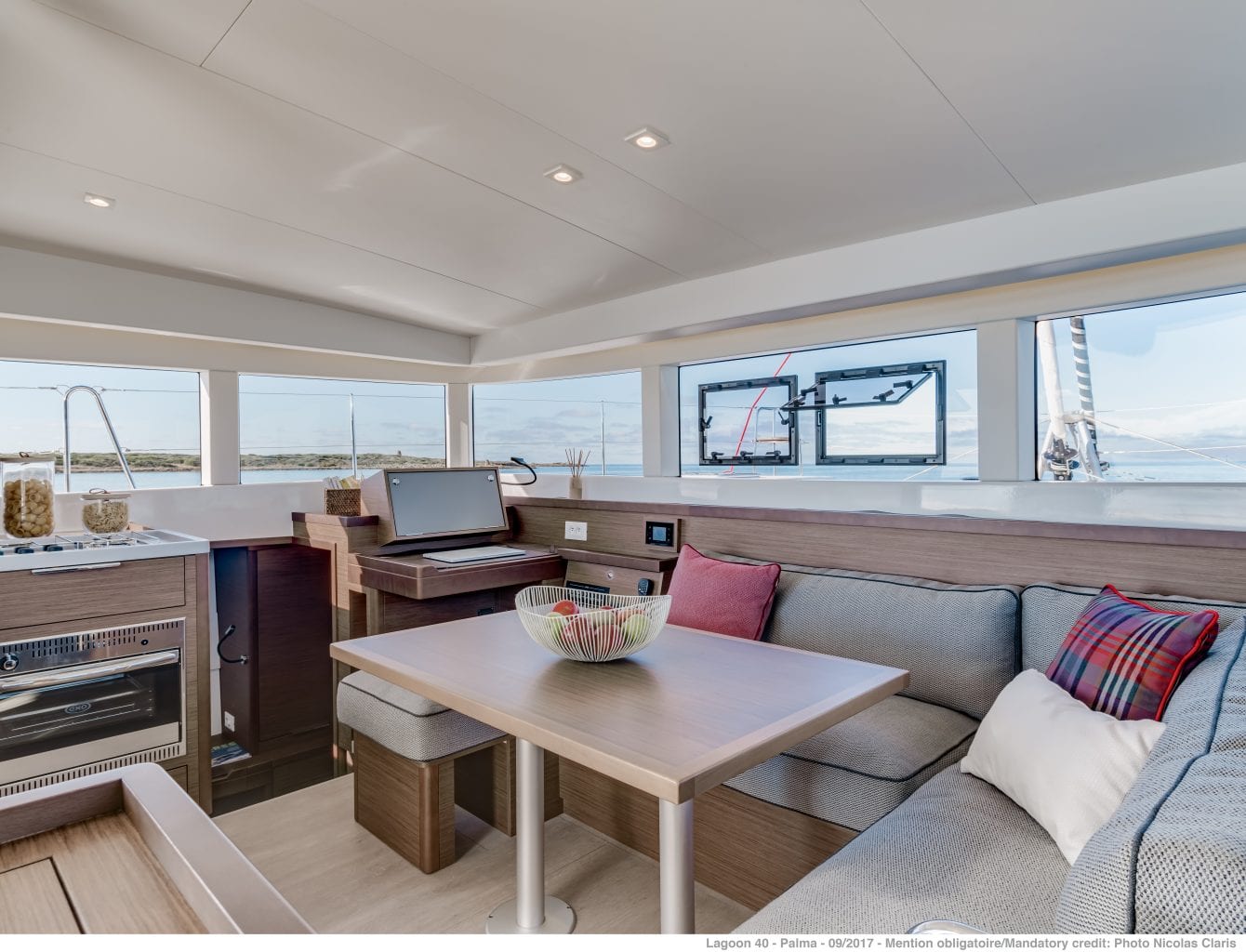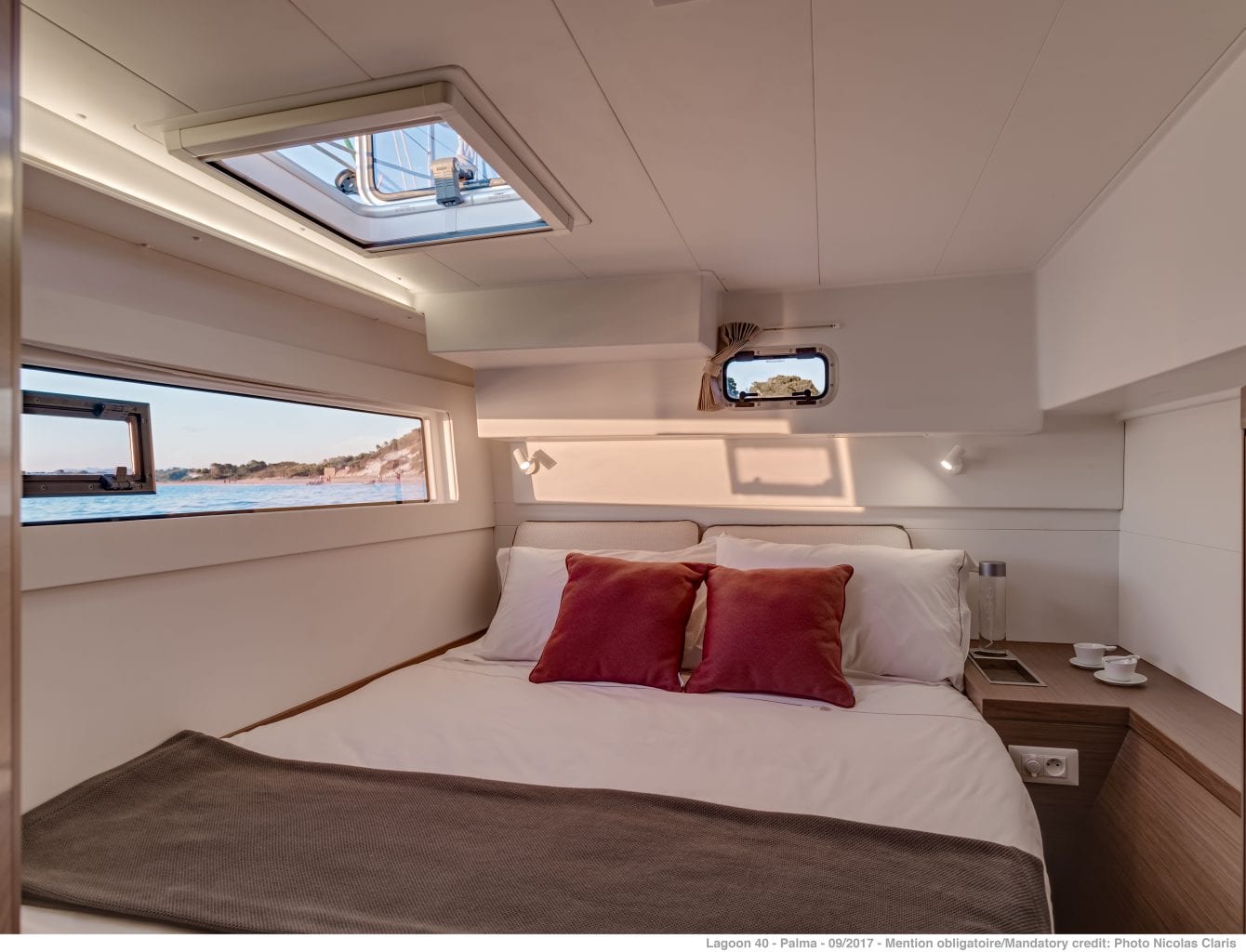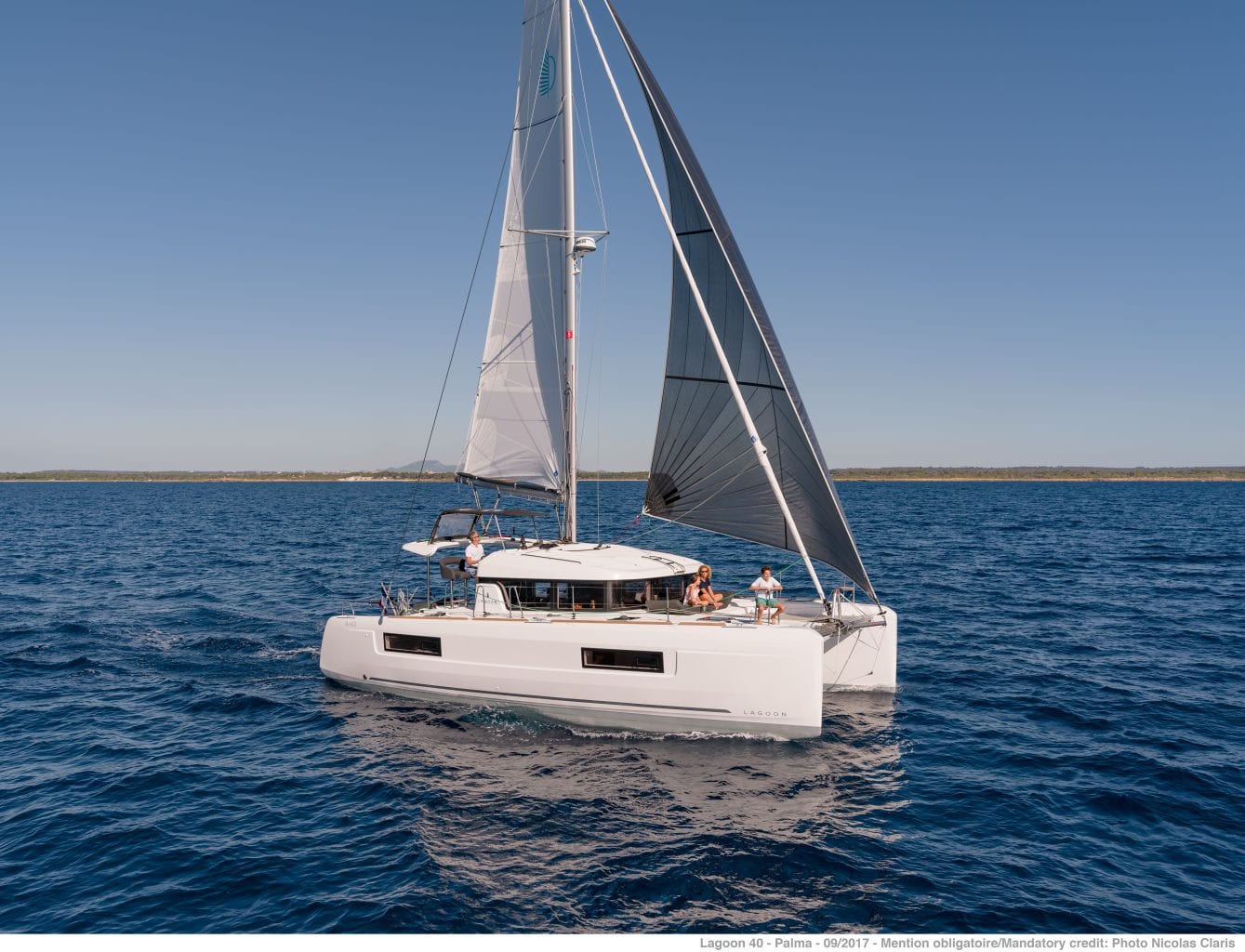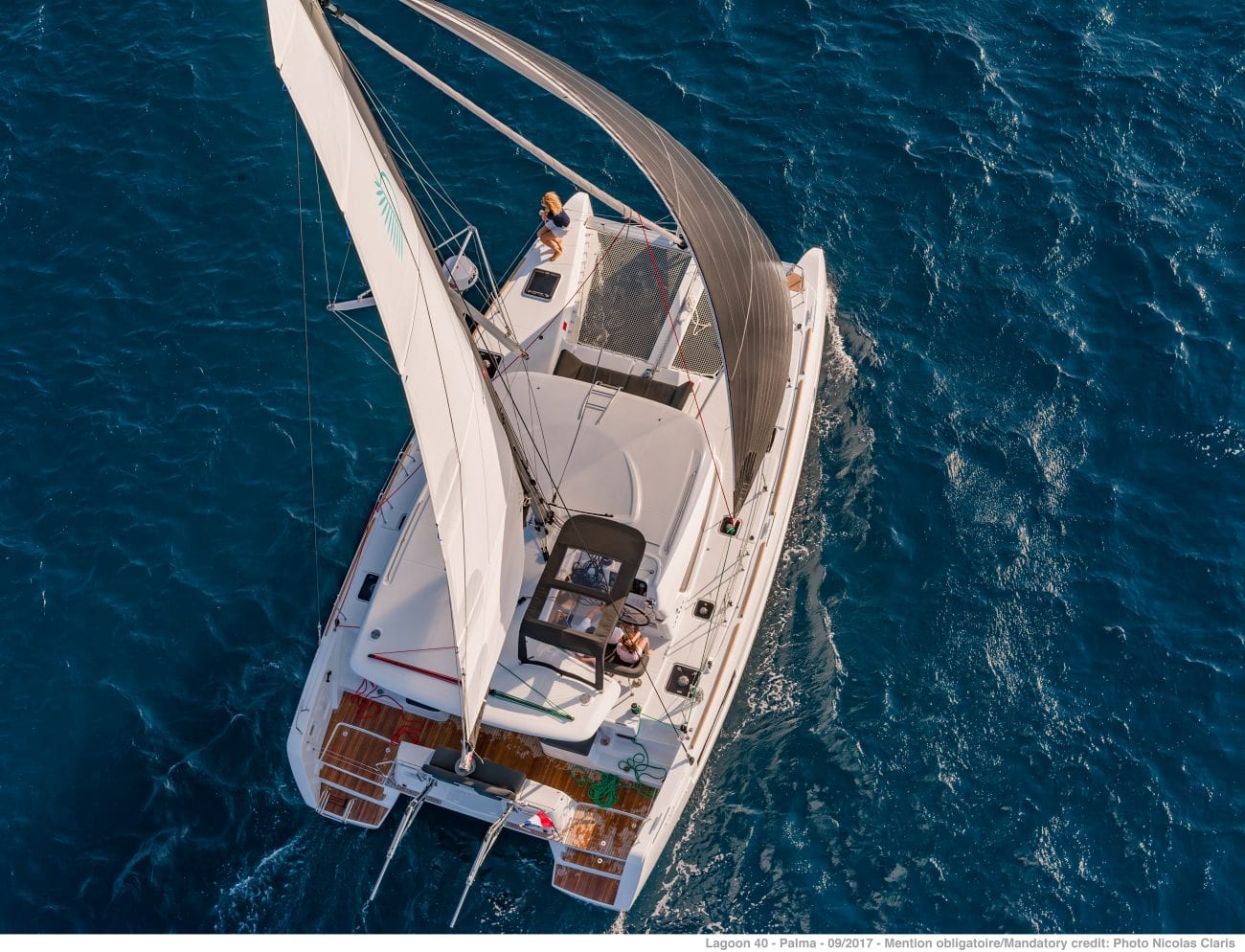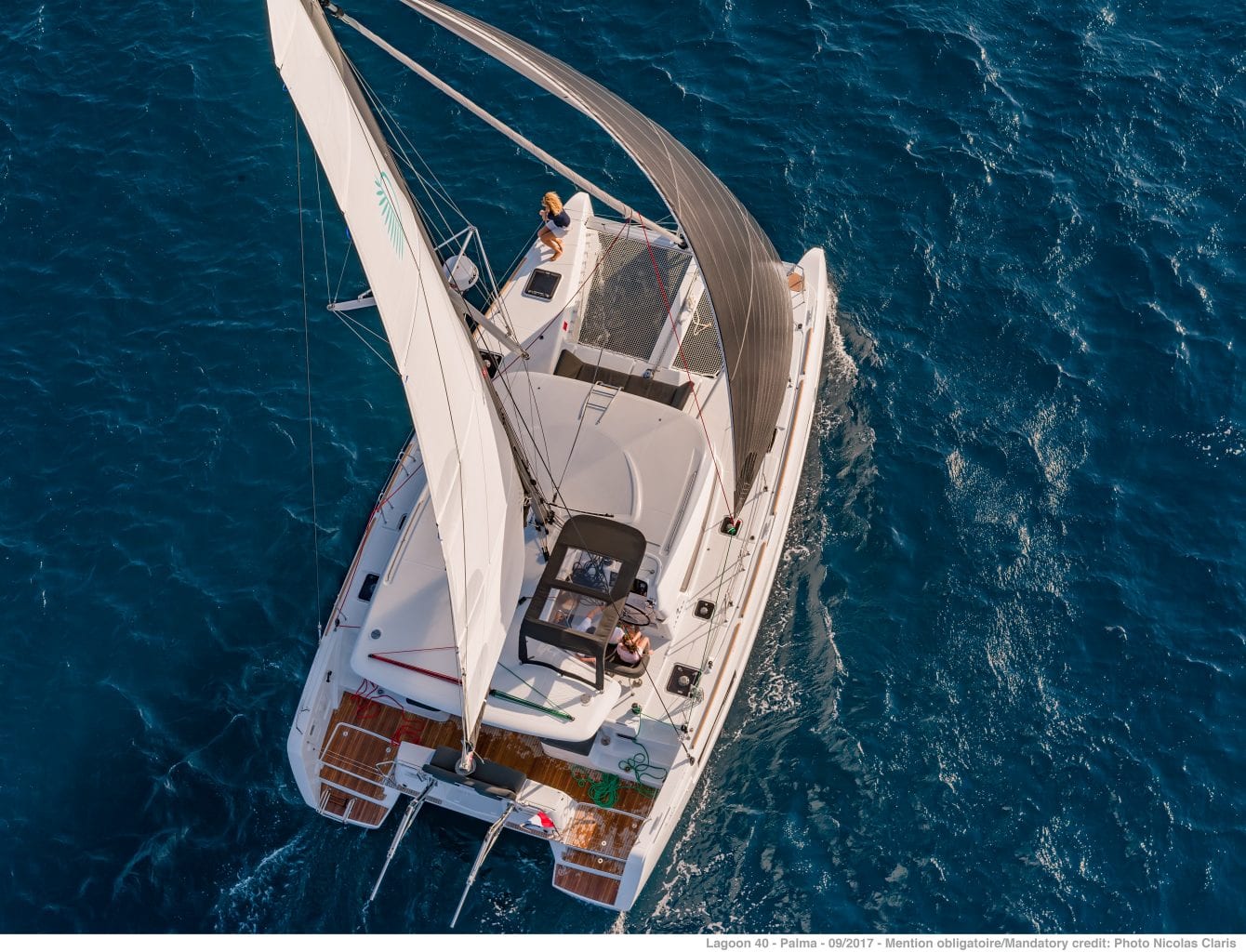 Contact us for more imformation
We are here for you.
Feel free to contact us by phone or by the contact form.
+972-9-9548548
Call us
General Information
Manufacturer Lagoon Catamarans
Model Lagoon 40
Liscence Sailing license

Sizes
Length 11.74 m / 38'6''
Beam 6.76 m / 22'2''
General Information
Engine 2x29 HP
Fuel Tanks 2 x 200 l / 2 x 56 US gal
Water tanks 300 l / 76 US gal
Cabins / Bathrooms
Number of cabins 3-4
Bathrooms & showers 2-4
---