Instead of going to another weekend in a suite in one of the hotels in the city, what do you think of experiencing the Red Sea as you have never known before? Vacationing on the yacht in Eilat is your chance to get out of the routine, taste some extreme activity, celebrate love, do business in another way or create new family memories and do it in style.
A luxury yacht awaits you in the Gulf of Eilat. This is undoubtedly the best way to experience the southern resort city with all its charms.
What does your vacation include?
Enjoy a private experience on our luxury yacht – at all seasons, with plenty of unique attractions and experiences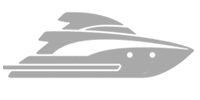 A variety of other treats …. Prepare for an unforgettable vacation
What our customers say about us
יש ללחוץ על כפתור העריכה כדי לשנות את הטקסט הזה. לורם איפסום דולור סיט אמט, קונסקטורר אדיפיסינג אלית קולהע צופעט למרקוח איבן איף, ברומץ כלרשט מיחוצים. קלאצי צש בלי.
How Does It Work?
Would you like to take your family to a fun experience full of attractions? Are you are looking for a romantic and exciting experience or have you decided to impress your colleagues at work? A private cruise on our luxury yacht in Eilat will do the most perfect job.
Tell us how you are imagining this experience and we'll take care of everything, starting with a personal chef, who will cook for you your meals and up to special equipment and attractions such as diving equipment, tubing, jet skis and many other experiences that will make your cruise experience unforgettable.
When you will board the yacht, a professional team will be ready waiting for you for any matter you might need, so you will not have to worry about anything at all.
Embark on the luxury yacht that awaits you in the Gulf of Eilat – and you will enjoy an extraordinary experience in tailored to your personal wishes .